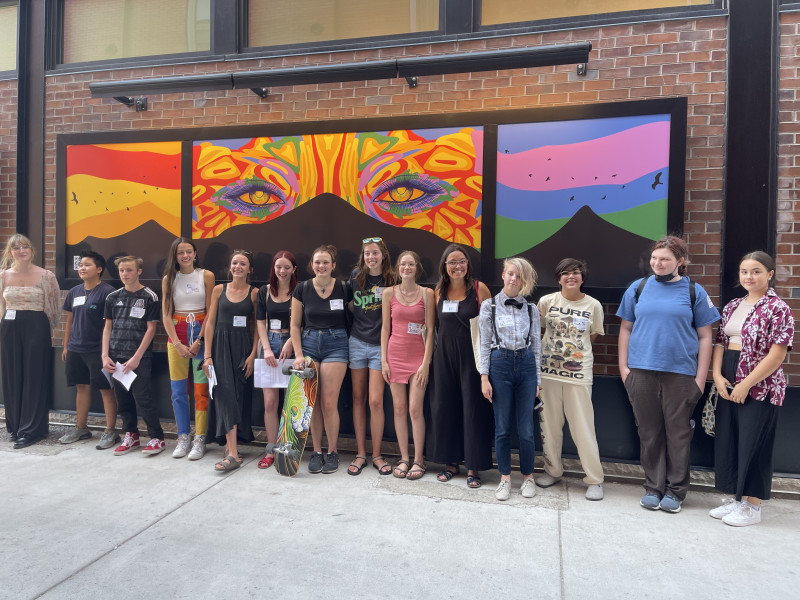 Teen Art Project (TAP): Installation Through Artmaking
Start Time: 1:30 PM
End Time: 5 PM
Teen Art Project (TAP)
Summer TAP: Jun. 13 - Aug. 3, 2023, Tuesdays & Thursdays, 1:30 to 5 PM
FREE @ MAM! REGISTRATION OPEN NOW!
Create a public art piece to beautify Missoula downtown!
Led by professional artists: April Werle and Krissy Ramirez
Artistic Production and Education mentorship by: Janaína Vieira-Marques
Free art materials and pizza!
Students should be enrolled in high school to be able to attend this workshop.
Space is limited to 20 high school students.
Attendance is required for participation.
TAP is about collaboration, public art, and citizenship. MAM is committed to creating a space where teen voices matter and have the potential to transform communities through artmaking. Through collaboration, teens learn how to coexist respectfully and peacefully.
See what teens made during summer TAP 2021 and 2022: