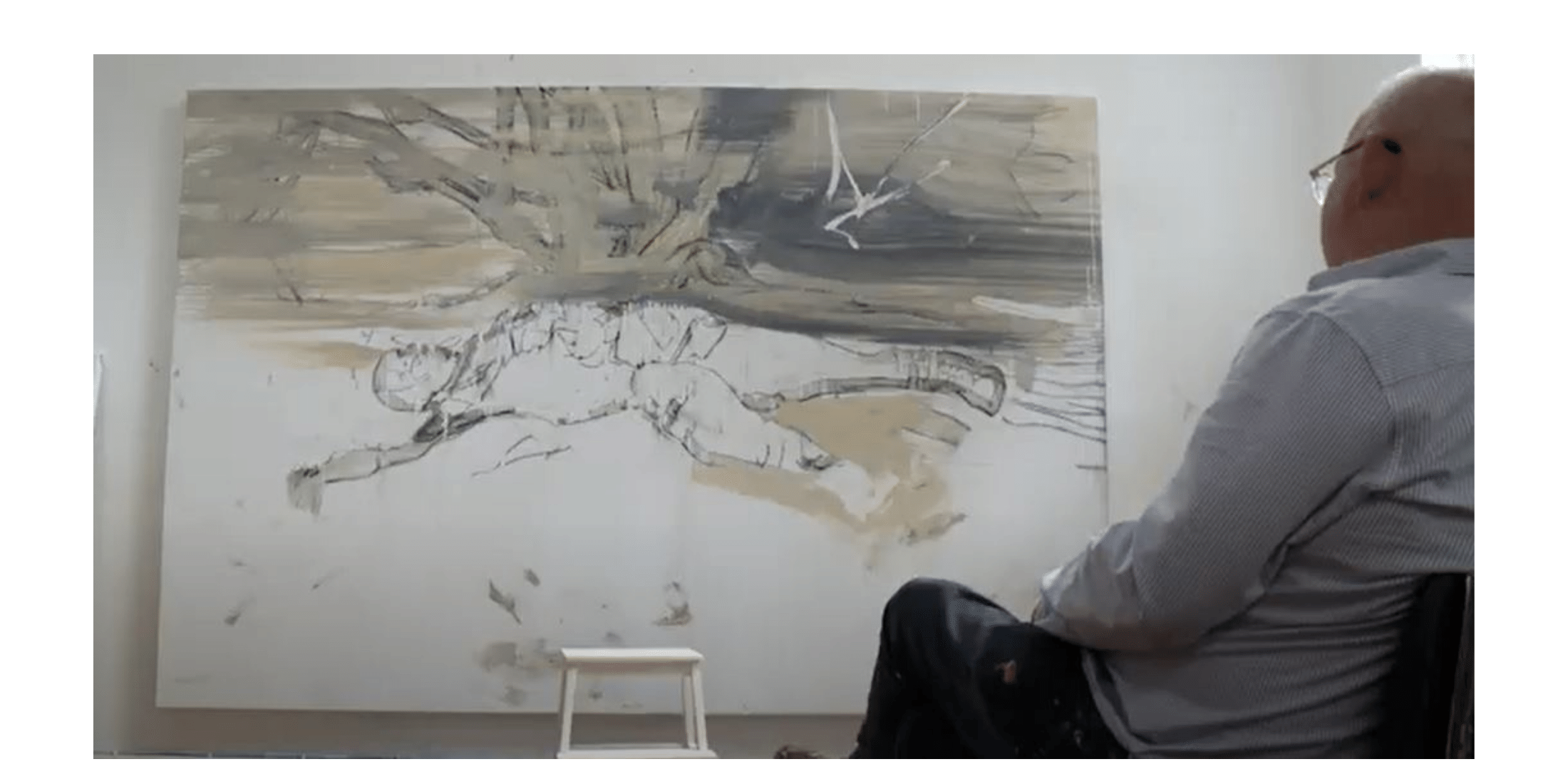 An Evening With Brian Maguire
6:30 PM // Free & open to the public
Exhibiting artist Brian Maguire returns to MAM for a casual meet-and-greet. The public is invited to experience Brian Maguire: In the Light of Conscience and speak with the artist about his work and travels.
Selected CV
Recent solo exhibitions include: WITNESS, Shirley Fiterman Art Centre at BMCC, City University of New York, New York, USA, (Winter 2020); War Changes Its Address, American University Museum, Washington DC, USA, (virtual, June 13–August 9, 2020); War Changes Its Address, United Nations Headquarters, New York, USA, (February 2020); Scenes of Absence, Rubin Center, Texas University, TX, USA, (September 26–December 13, 2019); Escenarios de ausencia, Art Museum, Ciudad Juárez, Mexico, (September 20–November 24, 2019); War Changes Its Address: The Aleppo Paintings, Irish Museum of Modern Art, Dublin, (2018); Concerned, Royal Hibernian Academy, Dublin (2018) and the European Parliament, Brussels (2012). Recent group exhibitions include: Naked Truth, Crawford Art Gallery, Cork, (2018); Demise, Cleveland University Art Gallery, Cleveland, OH, USA, (2018); The sea is the limit, York Art Gallery, York, UK, (2016); Conversations, the Irish Museum of Modern Art, Dublin (2014) and Ni Una Más, Leonard Pearlstein Gallery, Drexel University, Philadelphia, USA, (2010). He has shown extensively in Europe and the US, also participating in shows in Korea, China, and Japan.
Maguire's work is represented in the collections of the Irish Museum of Modern Art; Dublin City Gallery The Hugh Lane; Museum of Fine Art Houston, Texas; Gemeentemuseum, Den Haag, The Netherlands; Alvar Alto Museum, Finland.
Brian Maguire lives and works in Dublin and Paris. He has spent many summers in Hope, Idaho. He is represented by the Fergus McCaffrey Gallery in New York City, the Kerlin Gallery in Dublin, and Galerie Christophe Gaillard in Paris.