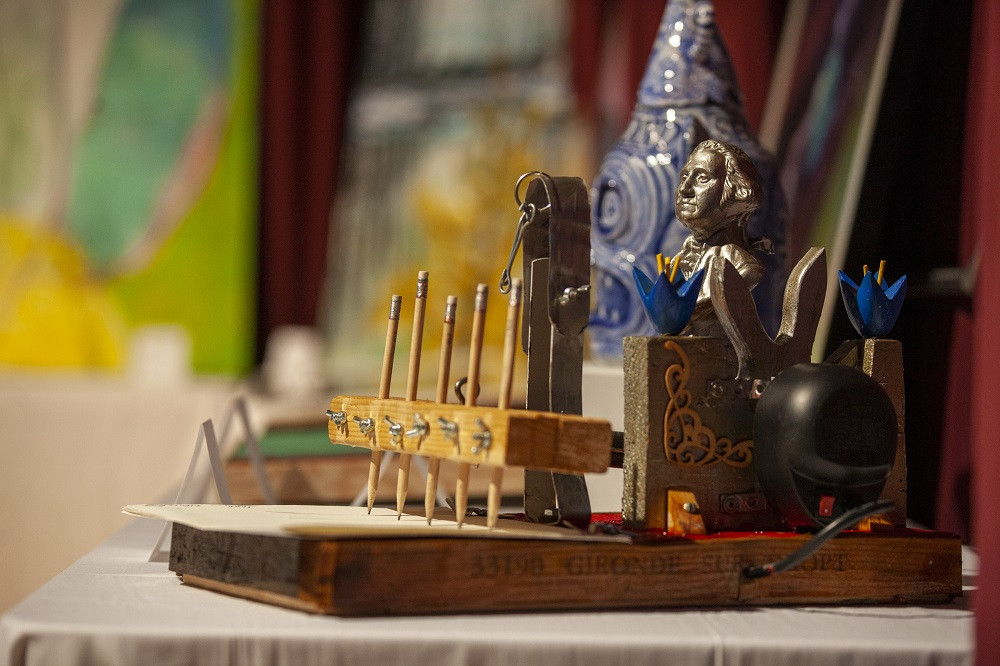 Call For Art - 2021 Auction
November 9 - December 15 2020
MAM invites artists of all media to submit artwork for consideration for the MAM's Big Night, the 2021 Benefit Art Auction, which will be held virtually on February 20, 2021. MAM's annual art auction is the key fundraiser that allows us to provide free admission to all visitors and—we believe—it is the best way to make great works of art accessible to all.
MAM has pursued its mission unwaveringly for 45 years, presenting the art of our time and giving artists a voice! MAM supporters are the real heroes in our story and that includes artists. The artist community has supported MAM all along the way, helping us advance our mission by believing in MAM, exhibiting with MAM, and donating to the auction.
In the years since the first auction of art by a group of Missoula artists with a big dream, we have persevered over many hardships and obstacles—as a community and collectively as a nation. However, none have been quite like the global pandemic of 2020. We turn to you again now, when the stakes are high, and ask that you help MAM endure.
The 2021 Benefit Art Auction will be different from the former benefits in many ways. It will begin with a ten-day virtual silent auction with bidding opening February 10 and will close during the live event on February 20. MAM will auction a small group of art objects live at the auction event. An exciting new element is the release of a community album organized to benefit MAM—the digital download will drop as part of the Big Night! All artists and musicians donating their artwork to MAM will become treasured museum members and will receive the community album for free, along with our eternal gratitude.
The specifics:
DATES:
Deadline for submissions: Tuesday, December 15 (11:59 pm MST)
Notifications sent: Tuesday, January 5, 2021
Online catalog viewable: Friday, January 15
Bidding opens: Wednesday, February 10
MAM's Big Night! Live online event, bidding ends: Saturday, February 20
TERMS:
Open to all artists. Artists may submit one artwork for consideration in the online auction. The donation amount you choose (100%, 75%, or 50%) is calculated from the final sale price. The Reserve Price is set at 50% of declared value.
All works on paper must be framed.
Only finished works will be considered by the jury; please, no proposals or substitutions. Each artist may submit one image plus one detailed image, if appropriate. Images must be suitable for publication, i.e. 300dpi JPEG file.
BENEFITS:
All auction artists will receive a one-year complimentary membership to MAM at the Patron Circle Level or higher. As a patron of MAM, you will receive benefits including a free subscription to MAM newsletters, invitation to special events, and a reciprocal membership to over 600 museums across the US, Canada, and Mexico as well as the MOD/CO reciprocal membership, which gives you access to over 40 contemporary museums nationally.
All auction artists will receive a free download of the community album.
In addition to this, we will proudly acknowledge all auction artists whose in-kind donation totals to $500 or above on our 2020-21 donor wall and in MAM's annual report.