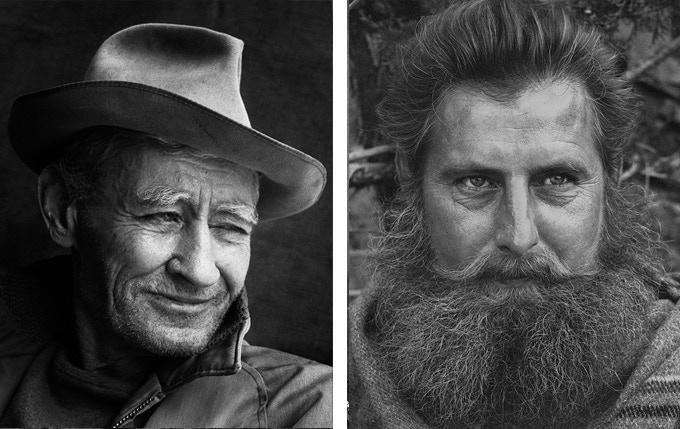 A Corner Of Space And Time
Cloth-bound hardcover book featuring all 125 portraits from Lee Nye's original Eddie's Club Collection, photographed in the bar's back alley from 1965–1973. Biographies included for Nye and each portrait subject, including writers and artists Richard Hugo, James Crumley, Jay Rummel, Anthony Cronin, and others.
Also includes a forward by noted art critic and poet John Yau; a historical essay by writer Aaron Teasdale; an extended technical note describing Nye's photographic and darkroom processes; and a never-before-published long-form interview with Nye covering his artistic process and experiences with his portrait subjects.
Learn more about the 2019 exhibition at MAM that featured these prints: Montana Bars And Lee Nye: Eddie's Club Adjunct Collection.
Special offer: Members receive 10% off of this book during December!
Published by Nye Imagery, Ltd and The Design Cooperative, 2020
Printed by The Studley Press, 2020
Hardback with embossed cloth cover
100-pound silk text paper printed with 2C duotones in black and metallic silver
Smyth sewn, case bound with rainbow black ends, fold stamp front and spine
9.75 x 12 inches
184 pages