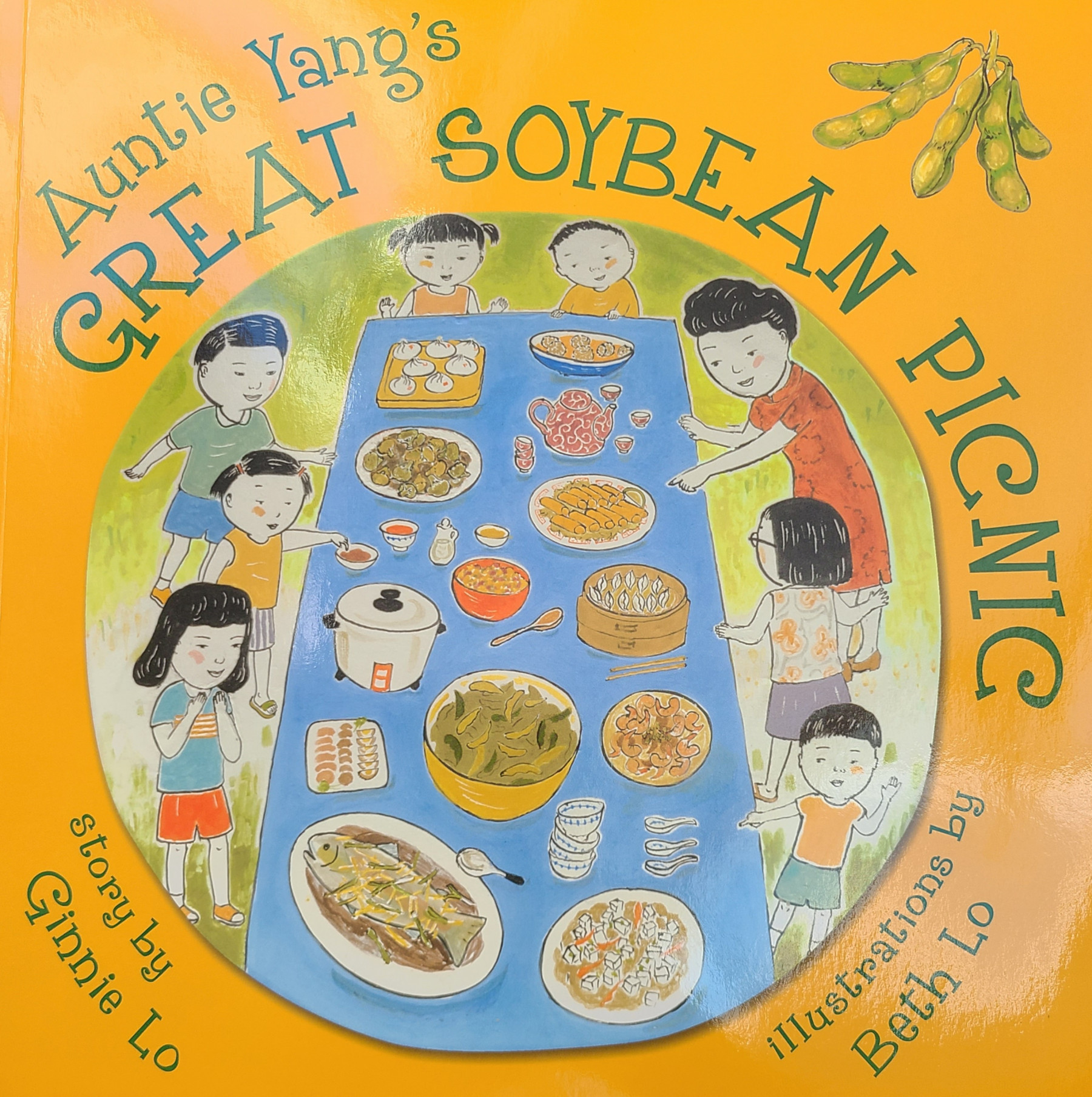 Auntie Yang's Great Soybean Picnic
When Jinyi and her family discover a soybean field, they begin a tradition that becomes a staple of the Chinese American community in the Midwest.
Reading age: 6 to 9 years.
Softcover, 32 pages. Written by Ginnie Lo and illustrated by Beth Lo.
Signed by Beth Lo!