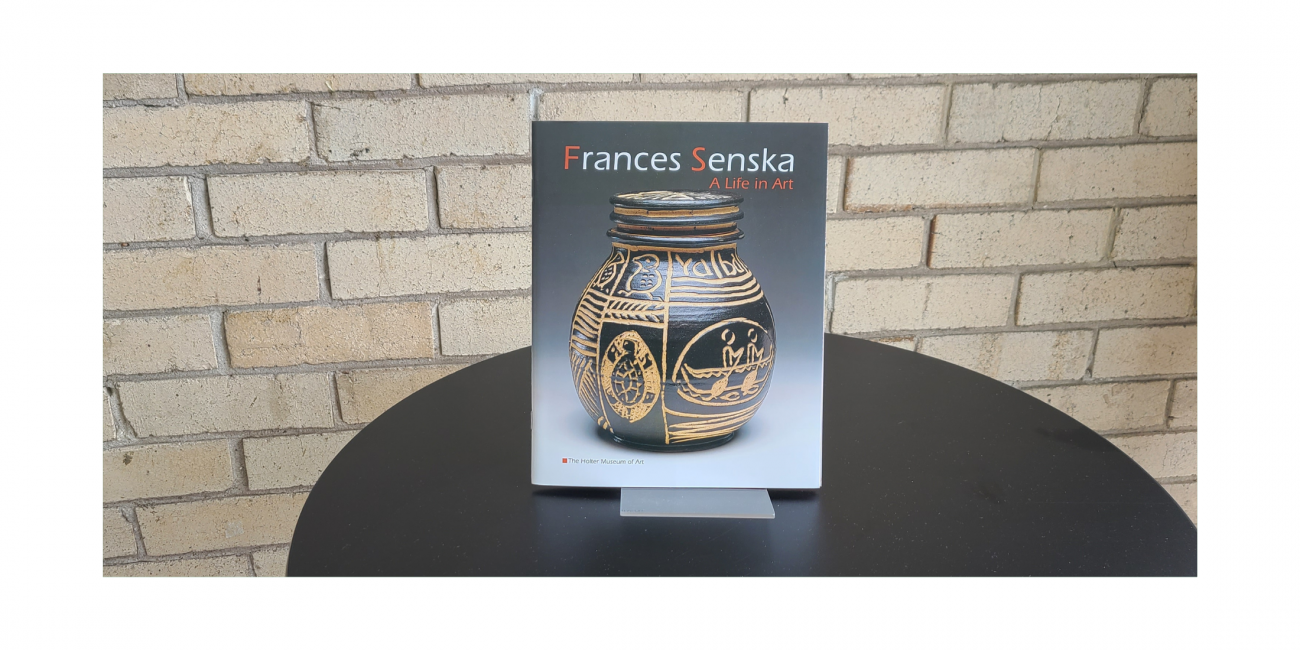 Frances Senska: A Life In Art
"Often called 'the mother of Montana art,' ceramic artist Frances Senska has lived a rich life, from her roots in West Africa to her idyllic location on the banks of Bozeman Creek in Montana. Her teaching career spanned over 30 years, and her students include such pivotal artists as Rudy Autio and Peter Voulkos. Also, she was instrumental in the founding of the Archie Bray Foundation, literally helping to lay the bricks of the first pottery. Her work is functional and of the earth – her clays dug locally and her glazes made from natural materials, many of them local as well –and her surface decoration reflects her love of the nature that surrounds her as well as her memories from Africa. Now in her 90's, she continues to work in her pottery, her pots still in harmony with the earth, as is the potter herself."
Featuring essays by Josh Deweese, Steven B. Jackson, and MAM Senior Curator, Brandon Reintjes.
Softcover, staple-bound, 34 pages. Published by the Holter Museum of Art.