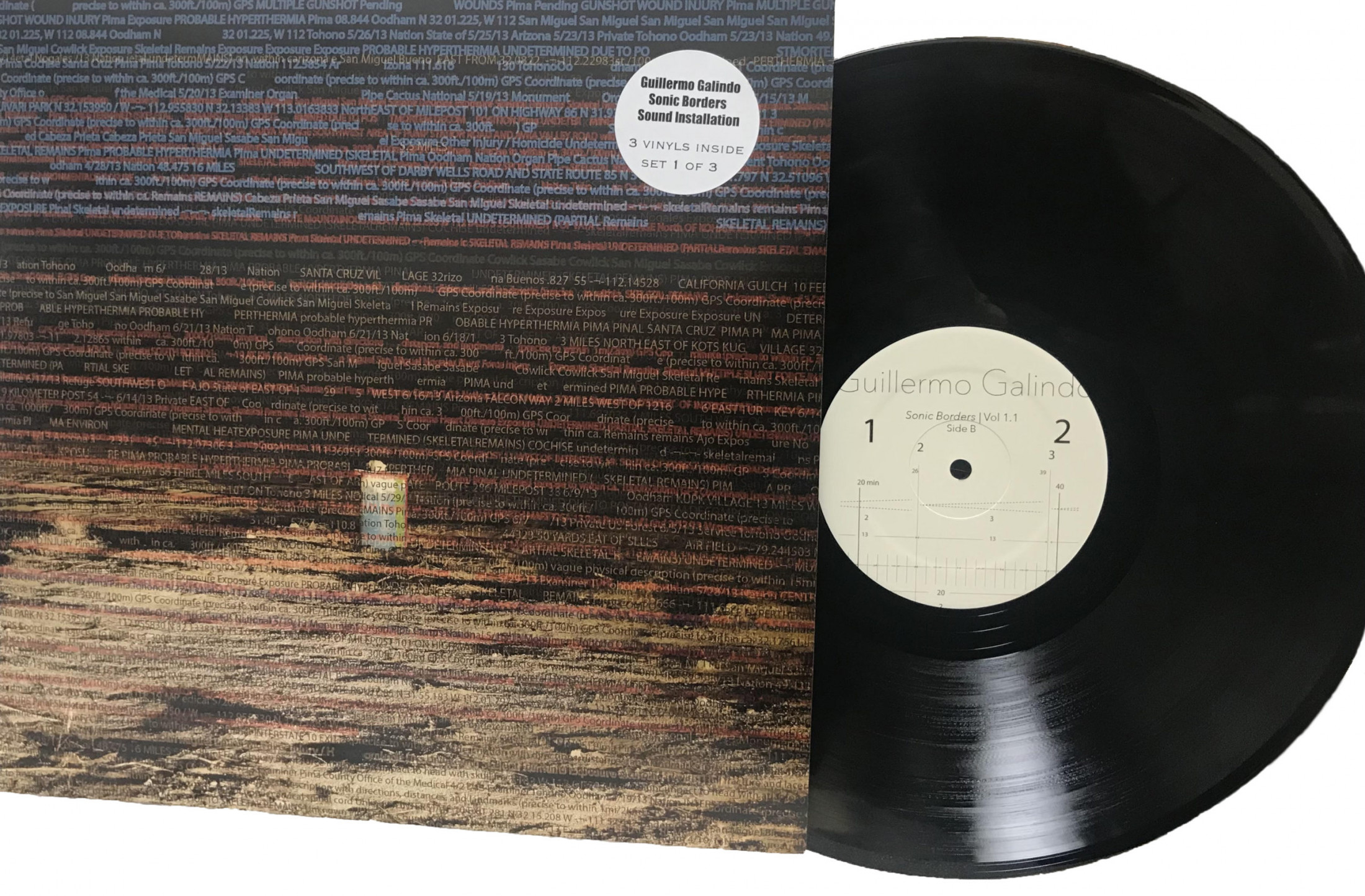 Guillermo Galindo - Sonic Borders Sound Installation Vol. 1.1
"
Sonic Borders
is an original score for eight instruments, created out of discarded objects found and collected at the U.S./Mexico border. The composition embraces the pre-Columbian belief that there was an intimate connection between an instrument and the material from which it was made, with no separation between spiritual and physical worlds. Based on the Mesoamerican 'Venus calendar,'
Sonic Borders
plays for a total of 260 minutes (4 hours and 20 minutes) and is separated into 13 cycles of 20 minutes. This first set of three records is the first of three separate volumes of the entire score. Within these cycles, the instruments play in small groups of two or more, or all together as an orchestra.
Acquired in 2017 by the Crystal Bridges Museum as part of the Border Cantos exhibition (a collaboration between Richard Misrach and Guillermo Galindo), Sonic Borders is now part of the permanent collection through the Art Bridges program."
Copyright 2020 by Guillermo Galindo
Border Cantos | Sonic Border was on view at MAM in 2019.