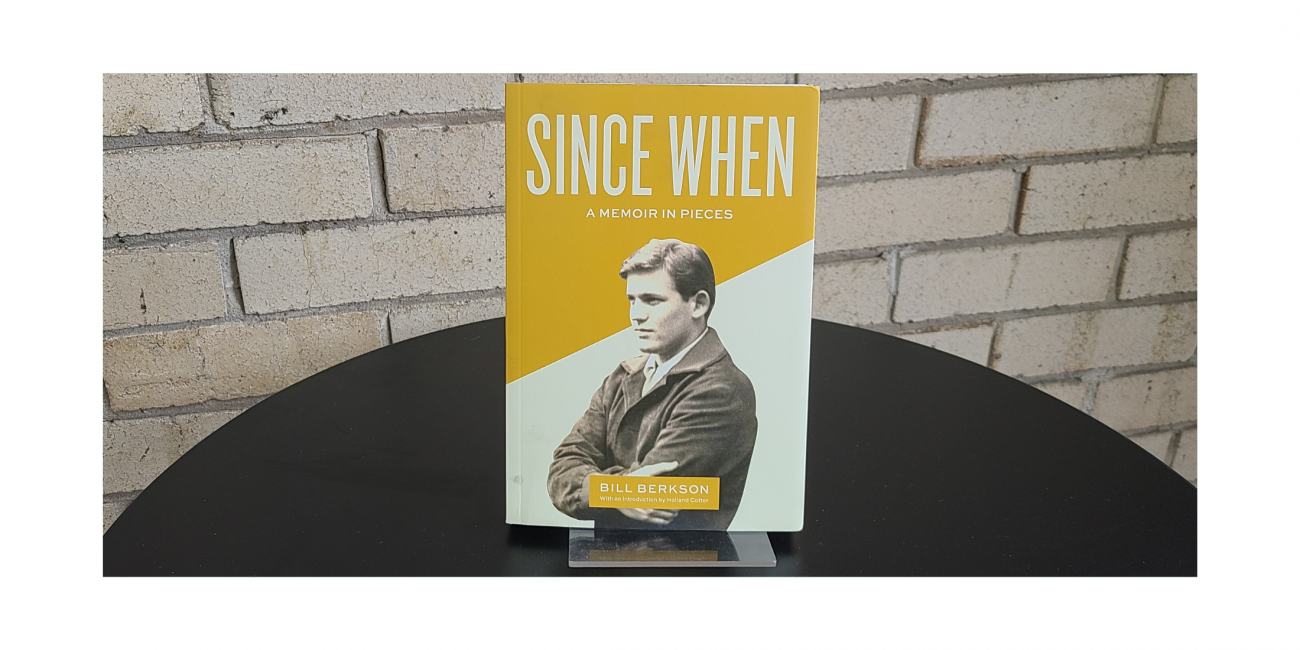 Since When: A Memoir In Pieces
by Bill Berkson, introduction by Holland Cotter.
Published by Coffee House Press, Minneapolis, copyright 2018.
Softcover, perfect-bound, 262 pages.
"Bill Berkson was a poet, art critic, and joyful participant in the best of post-war and bohemian American culture. Since When gathers the ephemera of a life well lived, a collage of boldface names, parties, exhibitions, and literary history from a man who could write 'of [Truman Capote's Black and White] ball, which I attended as my mother's escort, I have little recollection' and reminisce about imagining himself as a character from Tolstoy while tripping on acid at Woodstock. Gentle, witty, and eternally generous, this is Bill, and a particular moment in American history at its best."