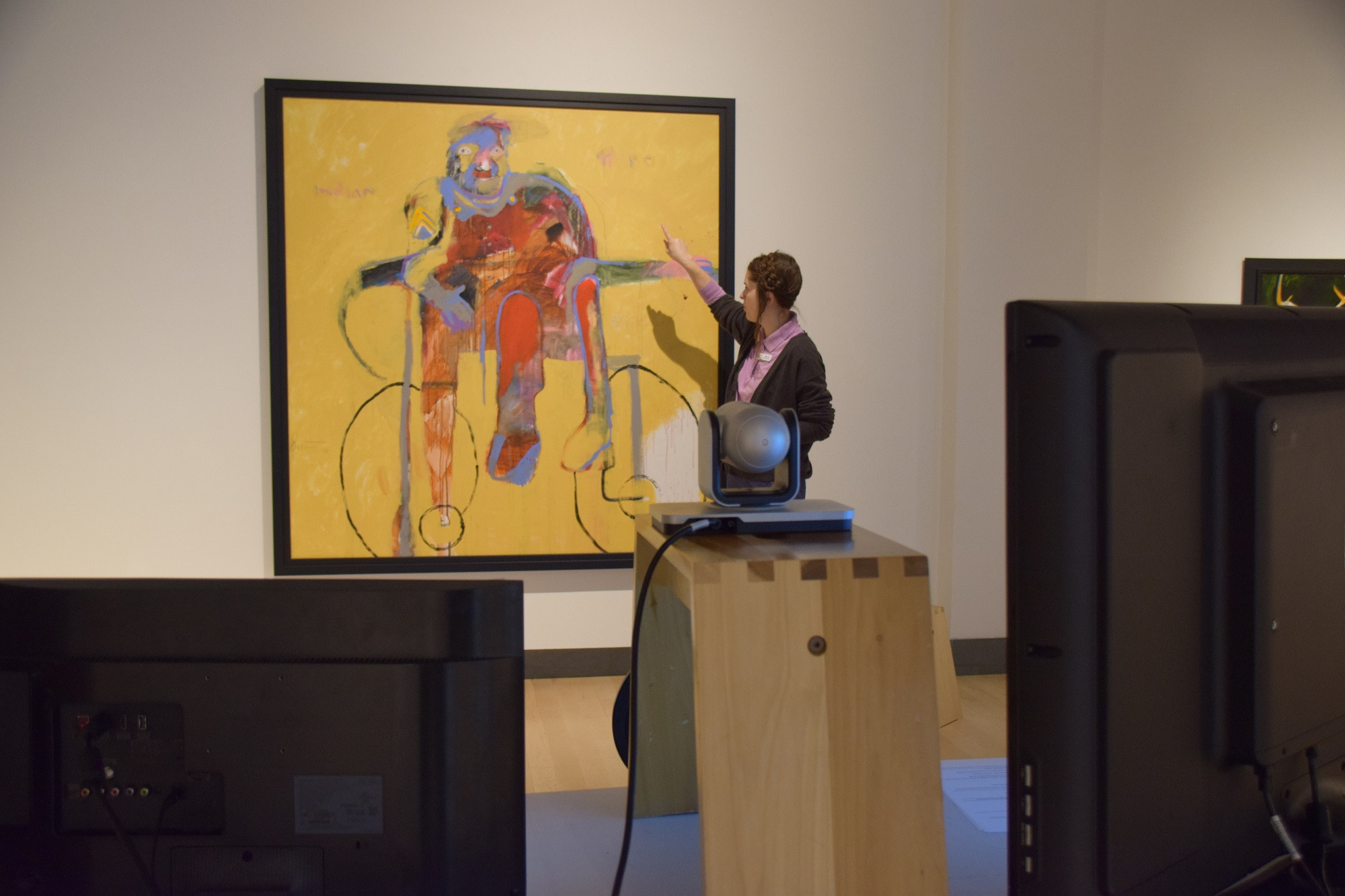 MAM is dedicated to supporting teachers, caregivers, and parents during this unique and difficult school year. Regardless of your school's plan, we have a virtual course that fits your needs on Museum as Megaphone, MAM's distance-learning platform. All of the courses meet the Montana state standards in visual art, Social Studies, and English/Language Arts. Additionally, most of the courses also meet the Montana Indian Education for All (IEFA) Essential Understandings standards.
37th Fifth Grade Art Experience (FGAE) - 2022
Welcome to the Missoula Art Museum's 37th annual Fifth Grade Art Experience (FGAE). The Missoula art Museum (MAM) welcomes fifth grade classrooms again this year for an art-looking and art-making experience based on three extraordinary contemporary art exhibitions at MAM. FGAE begins on Tuesday, September 27 next week and runs through Friday, December 9 and is FREE. Special thanks to the Art Associates of Missoula, MCPS, the Jane S. Heman Foundation, and Inspired Classroom for their support!
Exhibitions:
Marilyn Lysohir: The Dark Side of Dazzle
Imaging the Sacred: Birdie Hall, Talia Roberts, April Werle, Daphne Sweet
Art Project:
Students will be inspired by the work of artist, APRIL WERLE, to create mixed-media prints based on personal stories. Inspired by the work of April Werle, students will create a layered, handprinted image including personally meaningful symbols and characters. In this artmaking session, students will be encouraged to let curiosity and experimentation lead the way. They will be provided with different tools and processes for hand printing and layering and will have time to experiment and add them to their artwork. We will use more traditional processes like carving into Styrofoam, rubber stamping, and using cray-pas to resist the ink. Students will add a silhouette of their hand using construction paper that is posed in a way that helps students tell their audience a story. Most students likely already understand what a symbol and a character are from their ELA work. Werle uses symbols and characters too, specifically she plays with the characters from her Pinay heritage and uses paintings of hands that communicate a story. Students will be encouraged to choose a character that has meaning to them for their artwork. Everyone has an individual identity and journey. Many of us may also use the same symbols to mean different things. Students might choose a favorite character from a book, movie, or song, or someone (public figure, family member, mentor, friend, pet) that they admire and want to be like. Students will take home their own original print.
FGAE Schedule:
9 AM Class arrives at MAM
9-9:30 AM Intro and Welcome in the classroom
9:30-10:30 AM Tour three exhibitions in small groups
10:30-11:30 AM Hands on artmaking with a professional teaching artist
11:30 AM-12 PM Clean up and lunch in the classroom or the MAM Art Park; Classes walk over the new Missoula County Public Library for a tour and related stories. HERE is a link to apply for a library card.

Register
What is Museum as Megaphone?
Museum as Megaphone is the Missoula Art Museum's distance learning platform. It gives students and teachers access to contemporary art exhibitions on view at MAM, and a chance to interact directly with artists and arts educators. Students and teachers from schools all over the state can participate in real-time, interactive tours in the MAM galleries. MAM's arts educators lead students on an inquiry-based tour to engage and promote self-discovery through dialogue and discussion. Each course is self-paced and is not timed. The steps can be completed as a class or assigned as independent work. We have created these programs to mirror the experience of coming into the museum galleries as closely as possible. This includes video tours, art-making instructions for projects, resource lists, and more! Museum as Megaphone was created in partnership with Inspired Classroom.
Contemporary art can challenge students to think deeply about issues that impact their community, explore artists' creative processes and techniques, flip their perspectives, and widen their worldview. Museum as Megaphone amplifies MAM's reach to share art and ideas with our rural and Tribal communities state-wide and it amplifies student voices as they become part of the conversation on contemporary art. Watch this short video to see Museum as Megaphone in action at St. Ignatius Middle School in 2019.
If you have questions, please contact us!
Returning teachers and caregivers, click the link below and use the new challenge code "MNDDVDMT"
If this is your first time participating in Museum As Megaphone, click the link below to register: