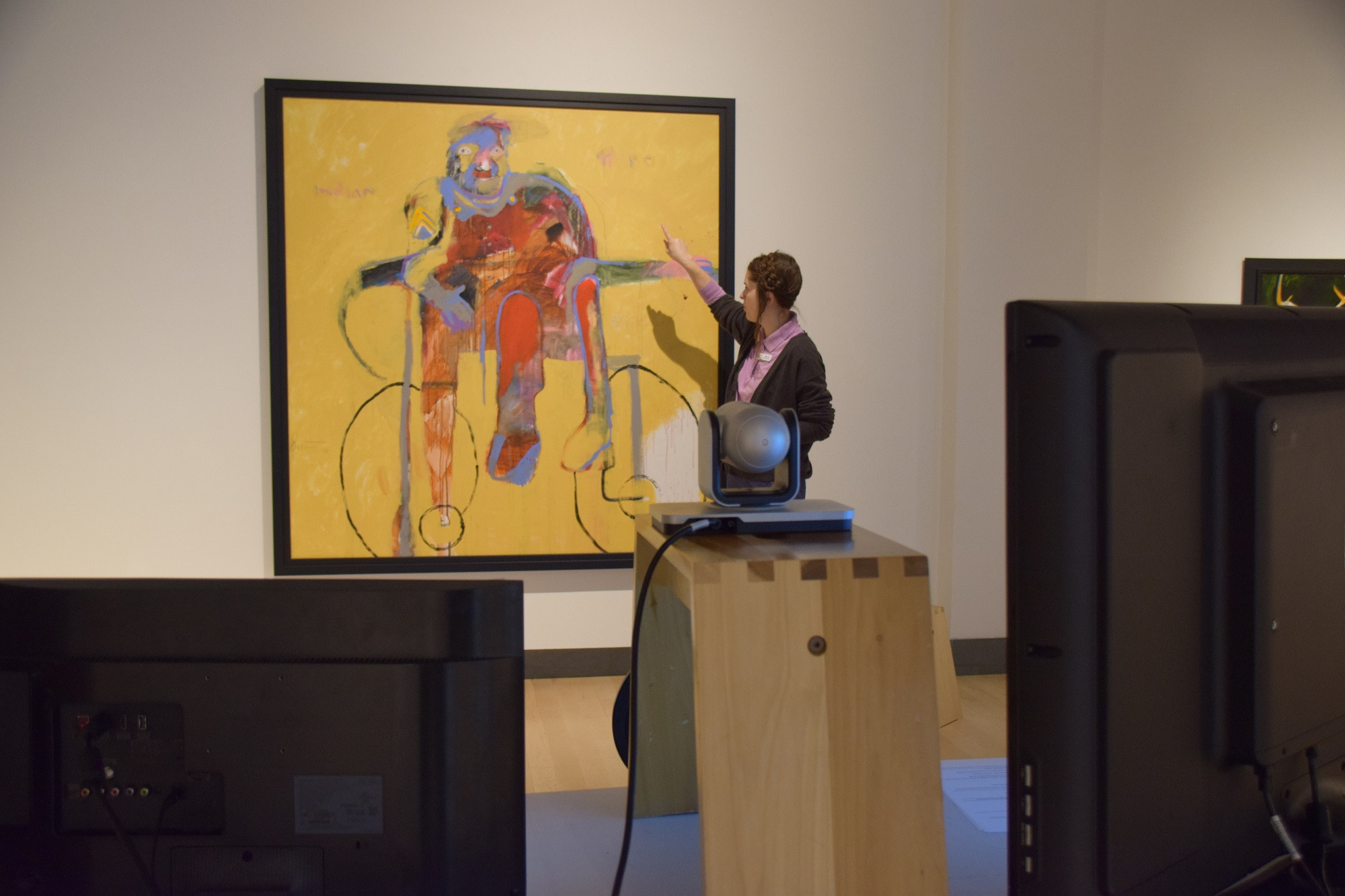 MAM is dedicated to supporting teachers, caregivers, and parents during this unique and difficult school year. Regardless of your school's plan, we have a virtual course that fits your needs on Museum as Megaphone, MAM's distance-learning platform. All of the courses meet the Montana state standards in visual art, Social Studies, and English/Language Arts. Additionally, most of the courses also meet the Montana Indian Education for All (IEFA) Essential Understandings standards.
Fifth Grade Art Experience - 2021
The 36th year of FGAE is now available virtually! If your classroom wasn't able to visit MAM this fall, this course is for you. Special thanks to the Art Associates of Missoula, MCPS, the Jane S. Heman Foundation, and Inspired Classroom for their support! This course focuses on the following exhibits:
Themes include: contemporary art, art as activism, humor in art, American Indian Art, navigating space, architectural elements in art
Register
What is Museum as Megaphone?
Museum as Megaphone is the Missoula Art Museum's distance learning platform. It gives students and teachers access to contemporary art exhibitions on view at MAM, and a chance to interact directly with artists and arts educators. Students and teachers from schools all over the state can participate in real-time, interactive tours in the MAM galleries. MAM's arts educators lead students on an inquiry-based tour to engage and promote self-discovery through dialogue and discussion. Each course is self-paced and is not timed. The steps can be completed as a class or assigned as independent work. We have created these programs to mirror the experience of coming into the museum galleries as closely as possible. This includes video tours, art-making instructions for projects, resource lists, and more! Museum as Megaphone was created in partnership with Inspired Classroom.
Contemporary art can challenge students to think deeply about issues that impact their community, explore artists' creative processes and techniques, flip their perspectives, and widen their worldview. Museum as Megaphone amplifies MAM's reach to share art and ideas with our rural and Tribal communities state-wide and it amplifies student voices as they become part of the conversation on contemporary art. Watch this short video to see Museum as Megaphone in action at St. Ignatius Middle School in 2019.
If you have questions, please contact us!
Returning teachers and caregivers, click the link below and use the new challenge code "MNDDVDMT"
If this is your first time participating in Museum As Megaphone, click the link below to register: