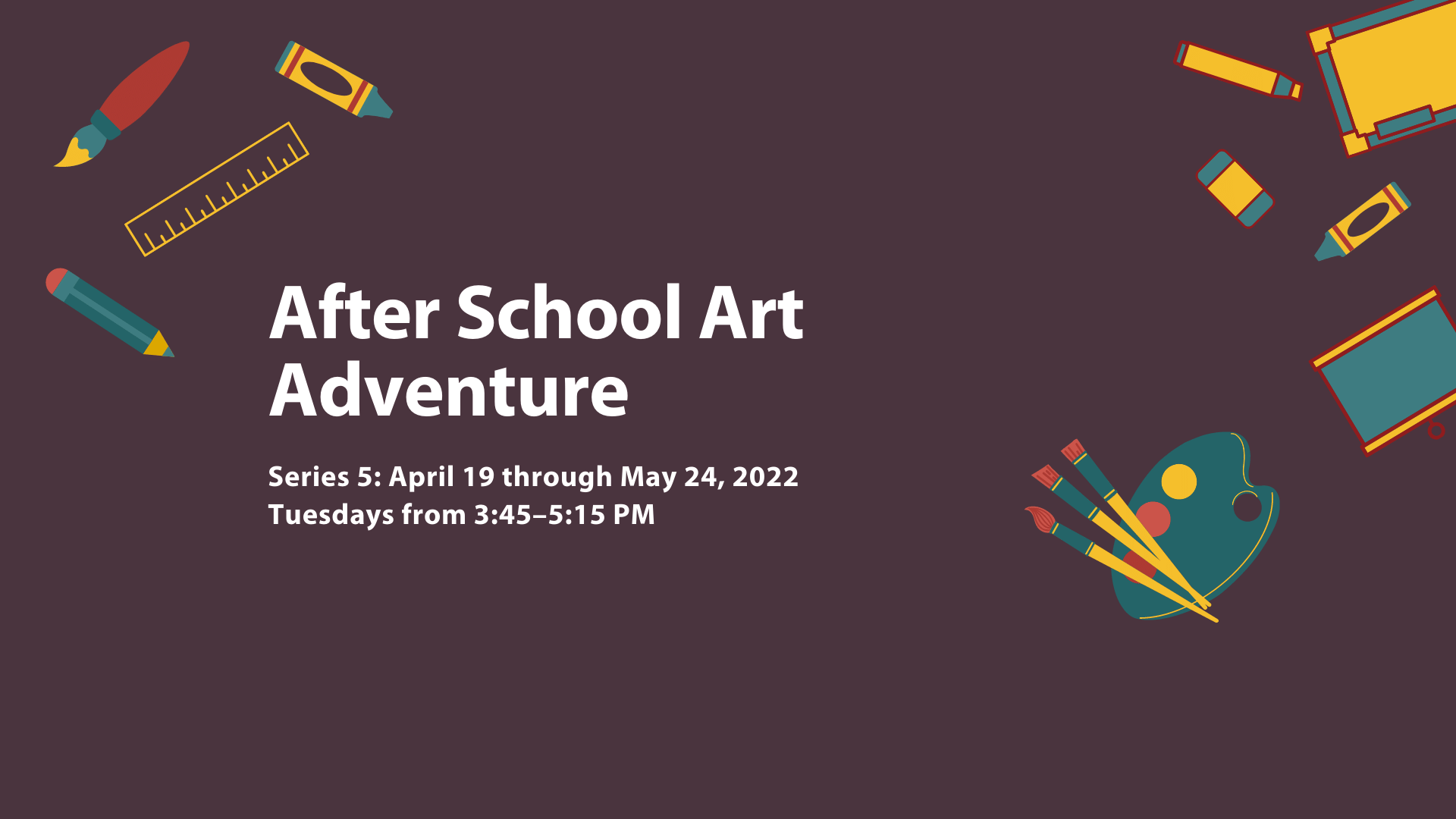 After School Art Adventure - Series V
Teachers: Pat Hoban
Start Time: 3:45 PM
End Time: 5:15 PM
Tuesdays from 3:45 to 5:15 PM // Ages 6 to 11 // $63 for members, $70 for nonmembers
Create artwork inspired by MAM exhibitions! Includes a short tour and a series of projects including drawing, painting, printmaking, and 3-D exploration. Sanitizing and deep-cleaning measures will be implemented before and after each session. Each six-week series is limited to 12 students.
Scholarships are available. Email us for more information.
Rolling admission is accepted and pro-rated prices are available for those who sign up after a session has started.