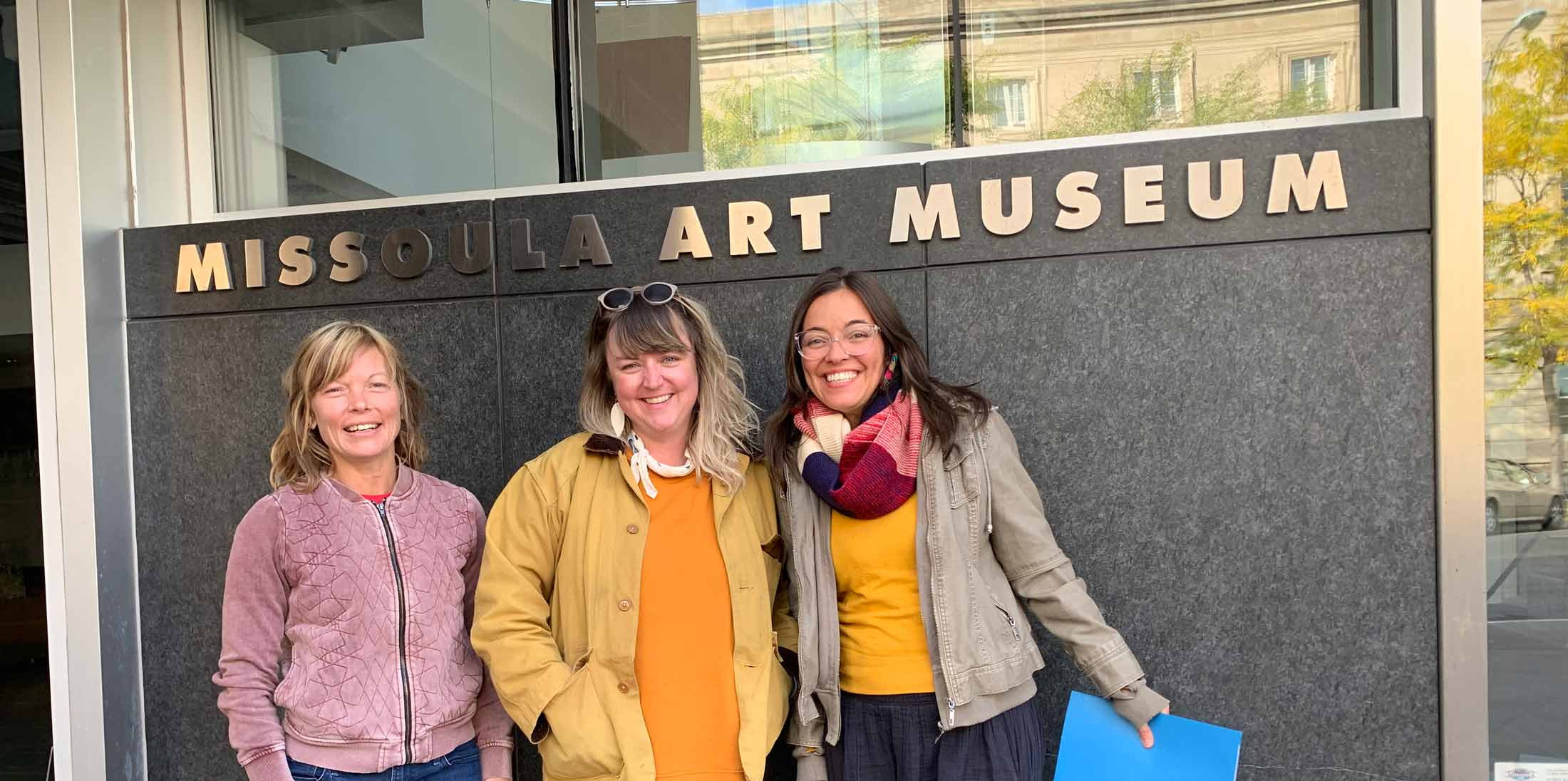 Professional teaching artists are essential to MAM's education programs. Working artists, who bring their own creative experience and practice into the classroom, lead all of our workshops and classes, including the annual Fifth Grade Art Experience (FGAE), After School Art Adventure, Saturday Family Workshops, Teen Artist Workshops, Adult Classes, and more! Interested in becoming a MAM teaching artist? Applicants must have a BA in the arts, education, or related field, and teaching experience.
Email us to receive an application by clicking the link below:
Meet Our Teaching Artists!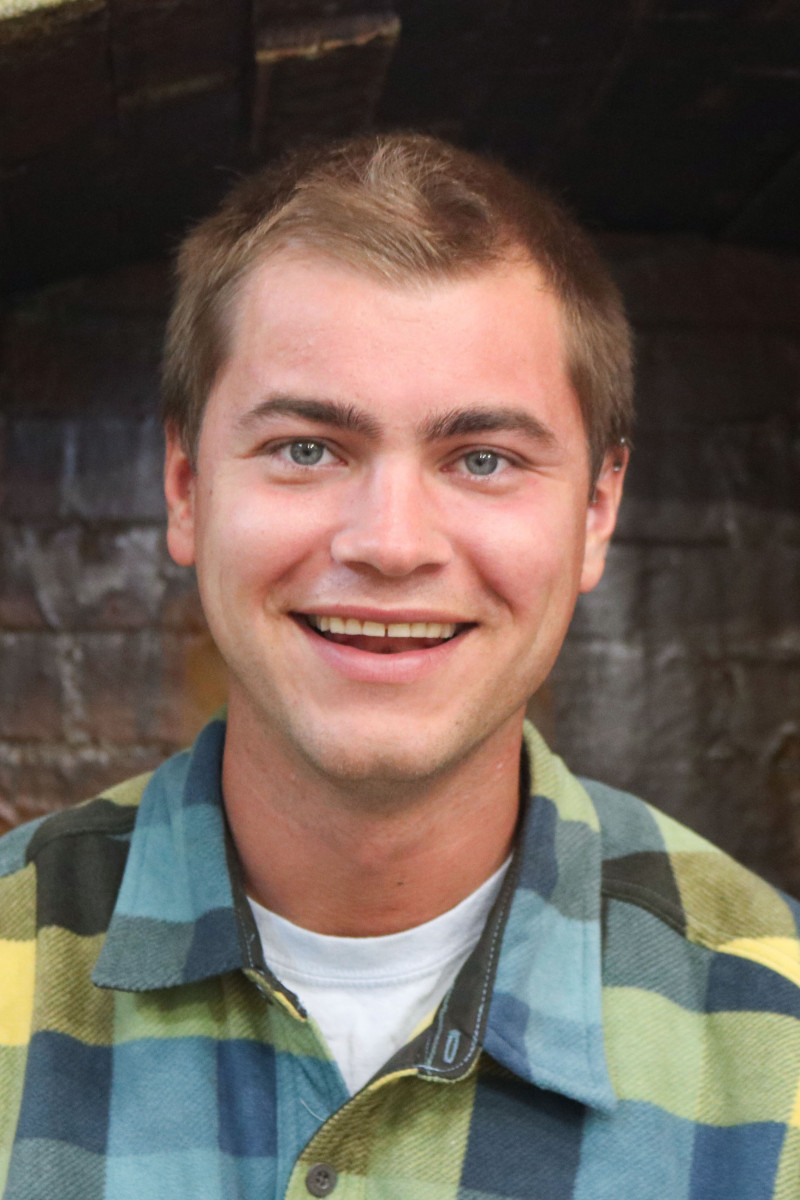 Chris Alveshere
Chris Alveshere recently completed a long-term residency at The Clay Studio of Missoula, and continues to maintain a full-time studio practice in Missoula, MT. Originally from North Dakota, Chris received undergraduate degrees in ceramics and art education from Minnesota State University Moorhead, Moorhead, MN and his MFA in Ceramics from Alfred University.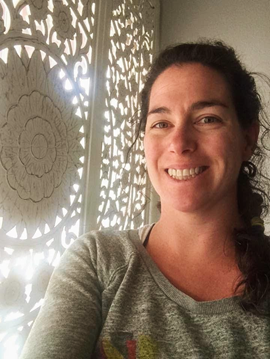 Kate Crouch
Kate Crouch has been teaching children and adults nature-based studies, art, yoga, and mindfulness since 2002. She started her own Mindful Art Education business Mind Your Self in 2017. Kate holds a Master's degree in Art Integration in Education from the University of Montana where she studied Mindfulness and Art. Currently, she is a teaching artist for SPARK! Arts Missoula, and the Missoula Art Museum. Her passion for teaching is rooted in her belief that creativity, self-study, and nature connection develop a sense of belonging, bringing us all closer to each other, the earth, and our truest selves.
Kate's personal visual art-making methods are art journaling, natural sculptures, and mindful art. When Kate is not in the classroom you will find her in her garden, enjoying the mountains and rivers with her husband or on a trail with her dogs.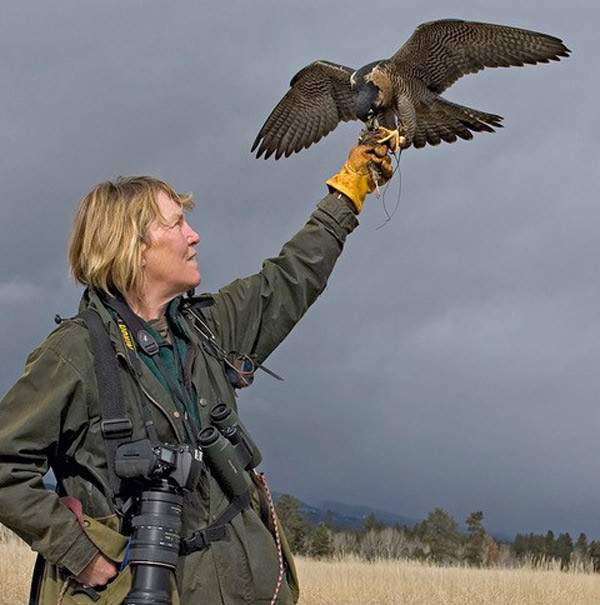 Kate Davis
Kate Davis began life with a love of animals while caring for mammals and raptors with the Cincinnati Zoo Junior Zoologists Club in 1973. She has since received a degree in Zoology from the University of Montana in 1982 and founded the non-profit educational organization Raptors of the Rockies in 1988.
Kate keeps a dozen non-releasable and falconry birds at the facility at her home in Western Montana. Program appearances include the week-long "Raptors and Art for Kids" camp at MAM for over a dozen years. Raptors are the subjects and source of inspiration for her drawings, paintings, welded steel sculptures, photography, and now dry-point etchings in her home studio. She has authored and illustrated 6 books on raptors, and Raptors of the West won the National Outdoor Book Award and Montana Book Award Grand Prize.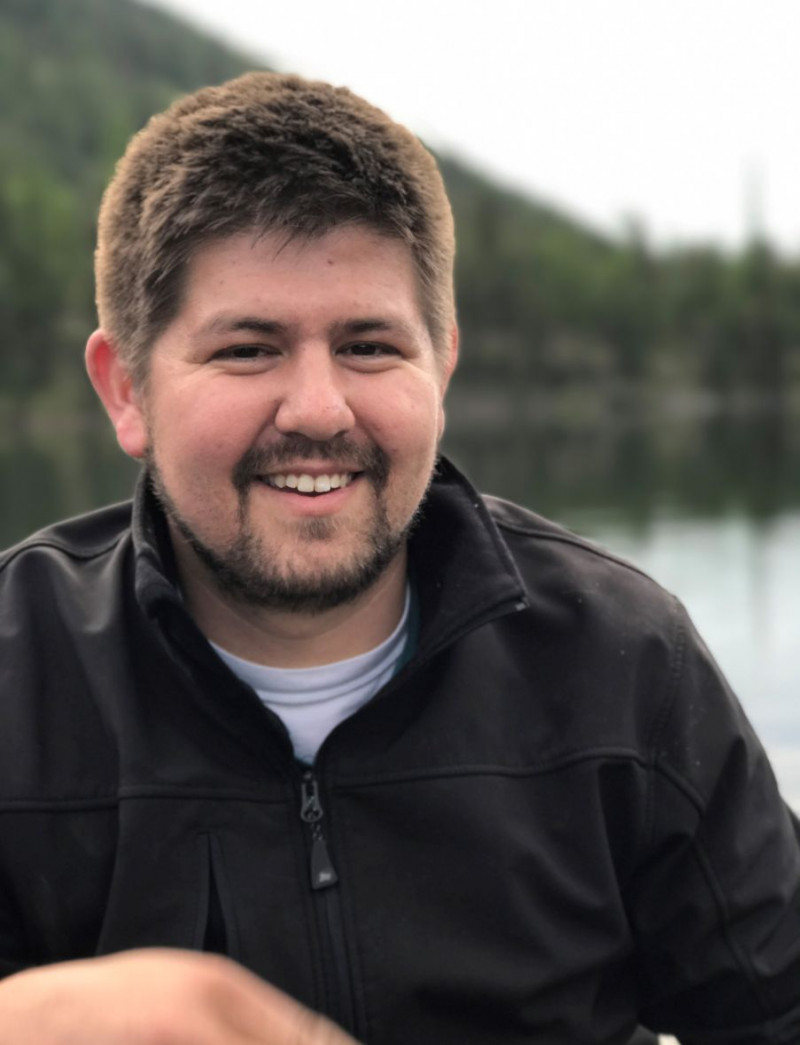 Cameron Decker
Cameron Decker is Diné, an enrolled member of the Navajo Nation, and a descendant of the Confederated Salish and Kootenai Tribes (CSKT). He is fascinated with printmaking, painting, drawing, digital art, and public arts. He served as a faculty member at Salish Kootenai College in the Fine Arts department, serving as program chair of the department for four years. Cameron recently worked at the Missoula Art Museum as an Educator and Outreach Coordinator. He holds an M.A. in Fine Arts in Integrated Arts in Education (Creative Pulse). He will have an artwork featured in an upcoming exhibition Indigenous Identity: Here, Now and Always, curated by Jaune Quick-to-See Smith. The exhibit will start at the Zimmerli Museum at Rutgers University and then travel to three other venues between Sept. 2023 and 2025. The painting is titled Place dream, tʔe t čen nspsuppsm, and incorporates painting and drawing, using natural pigments that he processed into oil paints and drawing charcoal that he made. He is now co-owner of Xʷlxʷilt together with his partner Aspen Decker, who is an enrolled member of CSKT and fluent speaker of Salish language. They focus on ways to support our Montana schools and institutions with authentic, appropriate, and engaging lessons about Indigenous values, contributions, and innovations.
Learn more about Xʷlxʷilt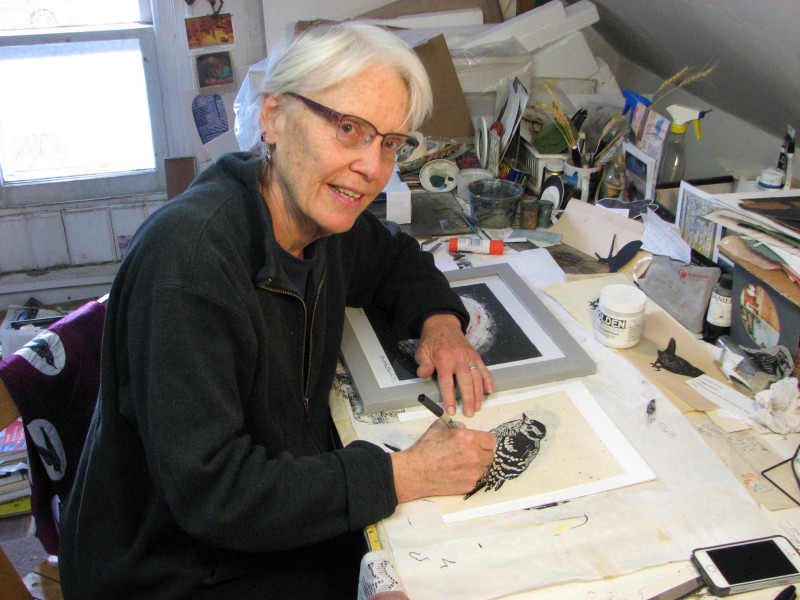 Bev Beck Glueckert
Bev Beck Glueckert is an artist who lives and works in Missoula. Her work has been widely exhibited throughout Montana and the Northwest region, as well as nationally. Bev has served as an Adjunct Professor in Drawing and Printmaking at The University of Montana and The University of Great Falls and is also a member of SALTMINE artists group.
Bev has been an art instructor and workshop facilitator for adults and children for over 30 years. She holds a BA degree from the University of Idaho and an MFA degree in printmaking from the University of Montana.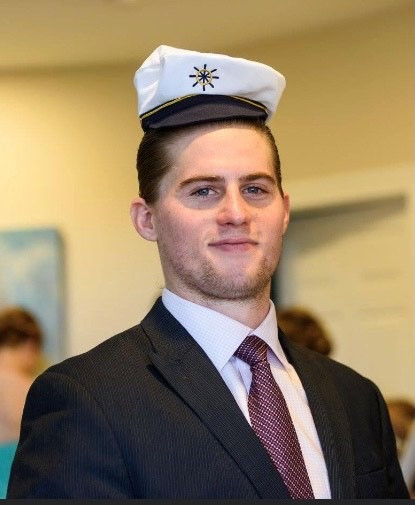 Patrick Hoban
Pat Hoban was born in the suburbs of Philadelphia where he discovered his love of ceramics as a freshman in high school. His teaching career began at a young age, showing teachers, parents, and other faculty how to throw on the wheel in various after-school classes from 2007 to 2011. From there, he went on to study ceramics and sculpture at Penn State University, where he received his BFA in 2015. In 2016, he received a full scholarship and assistantship to the University of Alabama to earn his master's. While in grad school, Pat taught after-school clay workshops at various elementary schools in conjunction with Tuscaloosa Arts Council from 2016 to 2019. He received his MFA in Ceramics from the University of Alabama in 2019. Currently, Patrick works as the woodfire intern for the Clay Studio of Missoula and has been a Teaching Artist at MAM since 2019.
Melissa Madsen
Melissa was born and raised in Montana and is grateful to be back in the Big Sky after living and making art in Washington state for many years. During the school year, she works at Willard Alternative High School and enjoys working with all the creative thinkers that are part of the alternative school program. Her favorite part about teaching art is seeing the students grow and come into their own as mature artists. Her motto is the more art there is in a community, the more able a community can creatively solve problems. She feels grateful that Missoula has been so supportive of her own creative process by funding numerous public art projects and group shows. Melissa received her BFA from Cornish Institute of Art in Seattle Washington.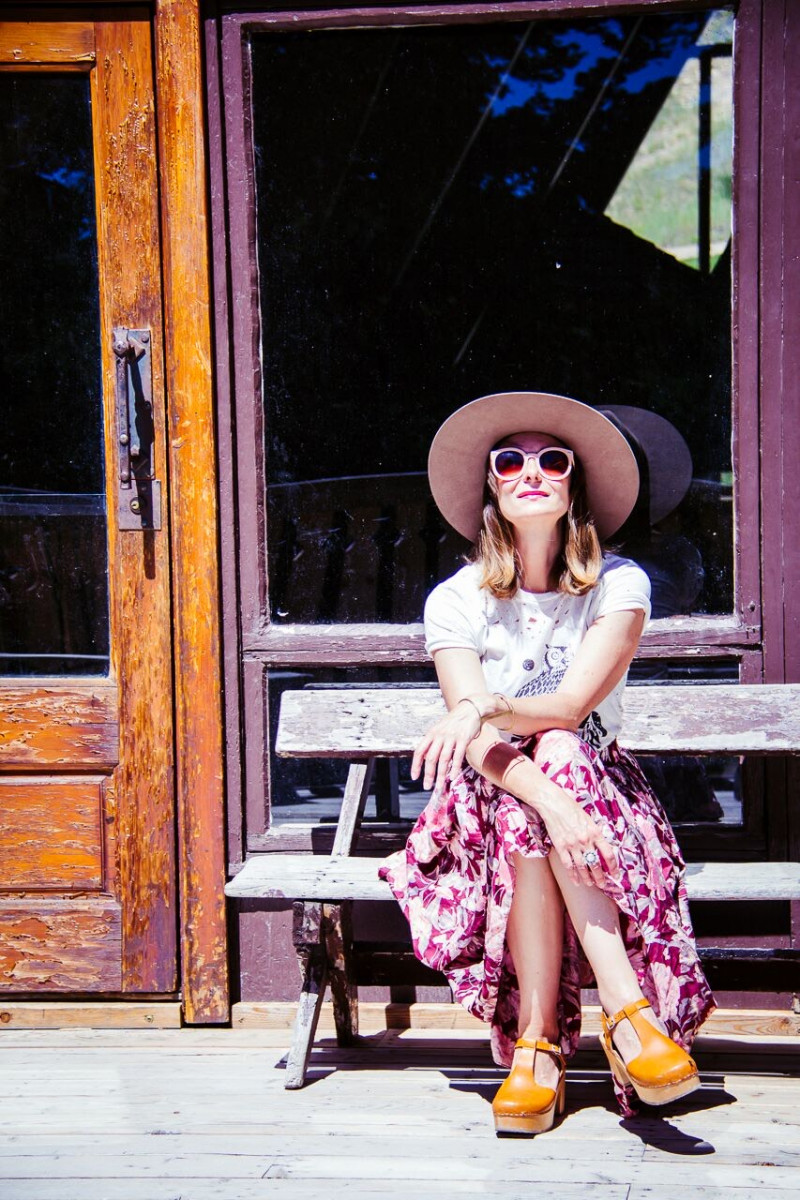 Jenny Montgomery
Jenny Montgomery is a writer, astrologer, and visual artist working with archetypes, chance, and the wisdom of the unconscious. Her writing has appeared in publications such as Barrow Street, Tar River, CALYX, Unsplendid, Cleaver, the New York Times, and the Cairo Times. Her poetry installations have been shown at galleries in Montana and Washington. A graduate of the Evergreen State College and Columbia University, she enjoys leading groups in the creation of artwork that expresses a personal mythology.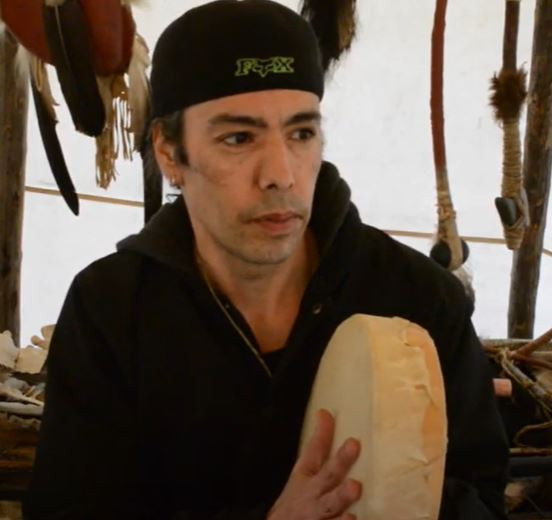 Buck Morigeau
Buck was born near the ancestral homeland of the Salish people in the Bitterroot Valley before moving to the Flathead Indian Reservation. He is a Bitterroot Salish tribal member of the Confederated Salish and Kootenai Tribes. He has taught a class called Reservation Indian Art at Salish Kootenai College in Pablo, and the Bitterroot Salish / Pend d'Oreille language at Dixon School. As an artist, he focuses mainly on the traditional arts and crafts of his ancestors. He is one of the few recognized Montana traditional basket makers, as well as a northern traditional Powwow dancer. He is also a musician and plays the traditional Native American flute, as well as the guitar for his band, WarCry.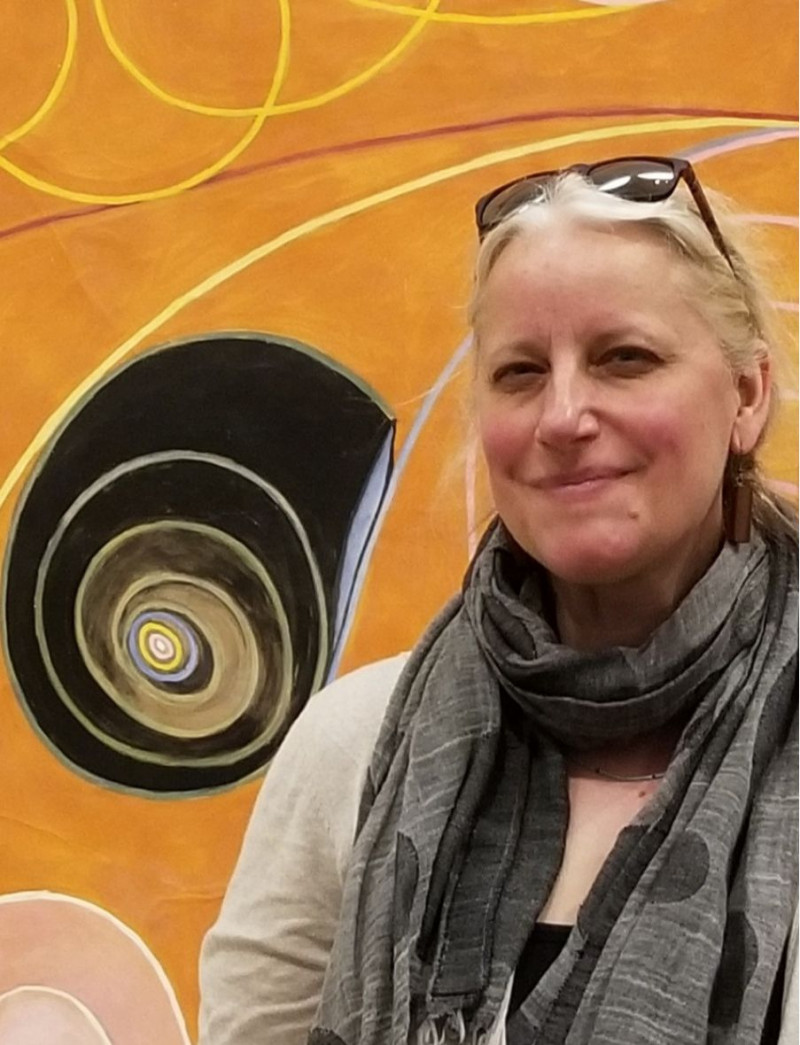 Jennifer Ogden
Jennifer Ogden is a working artist and a long-time member of the MAM Teaching Artist faculty. She has been teaching K-12 art at Victor Public School in the Bitterroot Valley since 1995 and has previously taught for the Missoula Family YMCA, Evergreen Kids Corner Summer Explore program, and the Bemis School of Art.
Jennifer is also a Teaching Artist for SPARK! Arts Ignite Learning for Missoula County Public Schools. She is currently enrolled in "The Creative Pulse" Integrated Arts Master's program for educators at the University of Montana.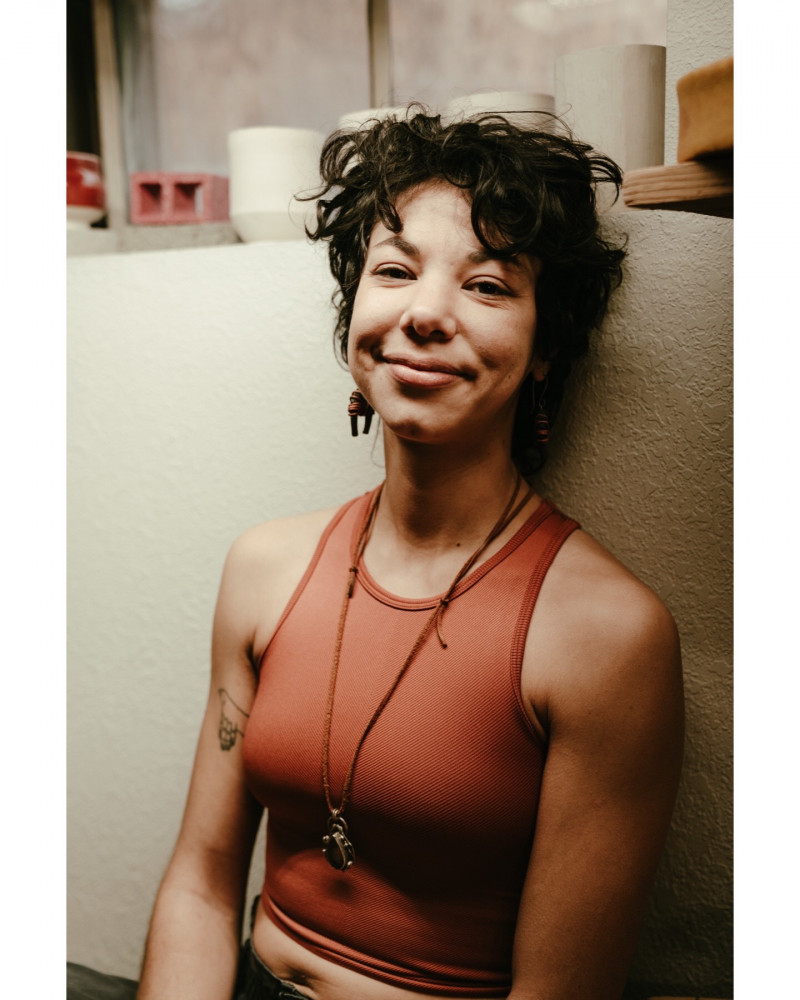 Krissy Ramires
Born and raised in the border town of Douglas, AZ, Ramires discovered her enthusiasm for clay at Cochise College. She earned a BFA with an emphasis in ceramics from Western New Mexico University in 2017. After a 2-year artist-in-residence program at WNMU, she moved to Montana. During her time in Missoula, she has been part of the post-baccalaureate program at the University of Montana, co-founded and was a resident artist at Wildfire Ceramic Studio, and is currently making work in a new private space called Speakeasy Clay Studio. Ramires is a member of Missoula's BIPOC art collective, COHESION.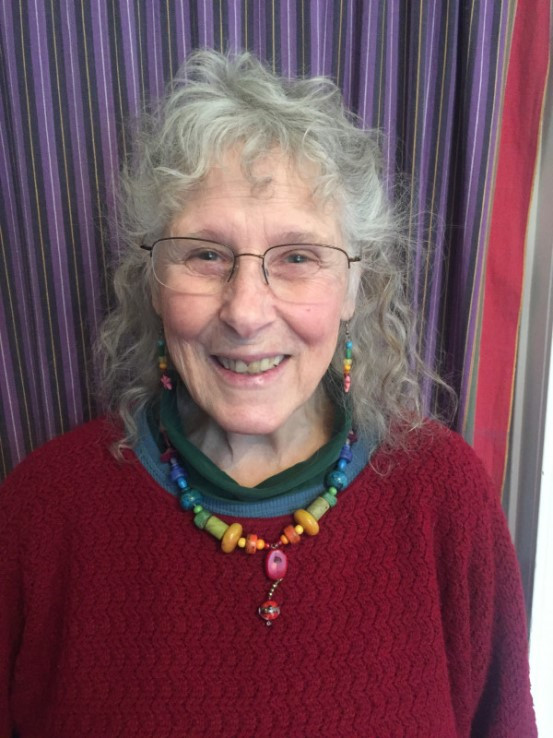 Susie Risho
Susie Risho is a professional artist and teacher. She works in a variety of mediums, including clay, concrete, paint, collage, mosaic, jewelry, glass, fabric, and interior design/landscape gardening. Susie is the Executive Director of StoryKeepers, the current President of the Art Associates of Missoula, and the Co-Director of Community Church Ministries.
Susie is also a published author and a recipient (along with her husband, Ray) of numerous awards, including the Missoula Cultural Council's "Cultural Achievement Award" and the Eva Amundson Award. She holds a Bachelor's Degree in Elementary Education and Art and has taught in private and public schools in Missoula grades pk-12 since 1980.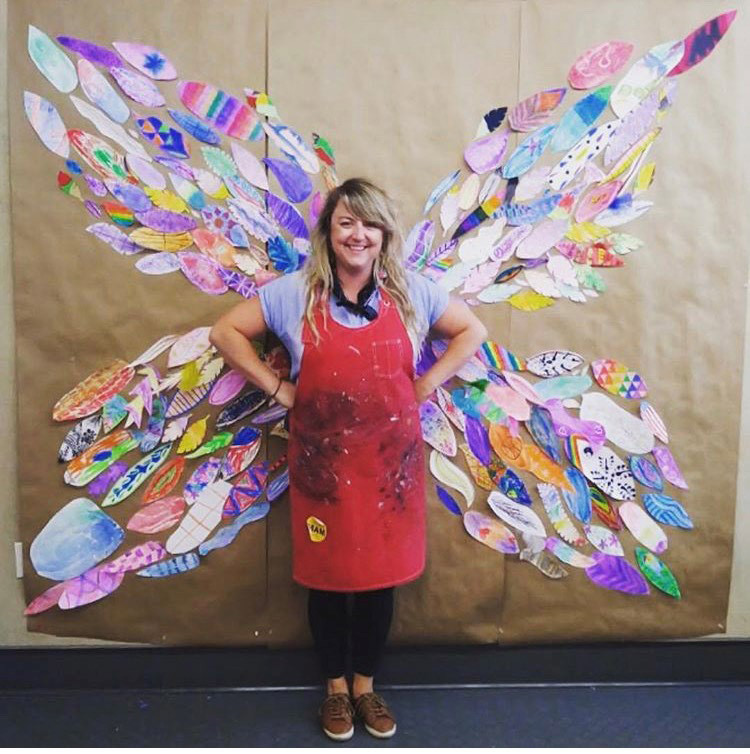 Jolena Ryan
Jolena Ryan has been a Teaching Artist at MAM since 2013, teaching painting, sculpture, and mixed-media. Jolena holds a BFA in Painting and Photography, with a minor in Art History, from the University of Montana.
Jolena earned a Master's in Art Education K-12 from Lesley University in Cambridge, Massachusetts. During her Master's studies, she taught art to children of all ages and worked for the Boston Art Institute. She is thrilled to continue her art education journey at MAM and enjoys Missoula's thriving arts community.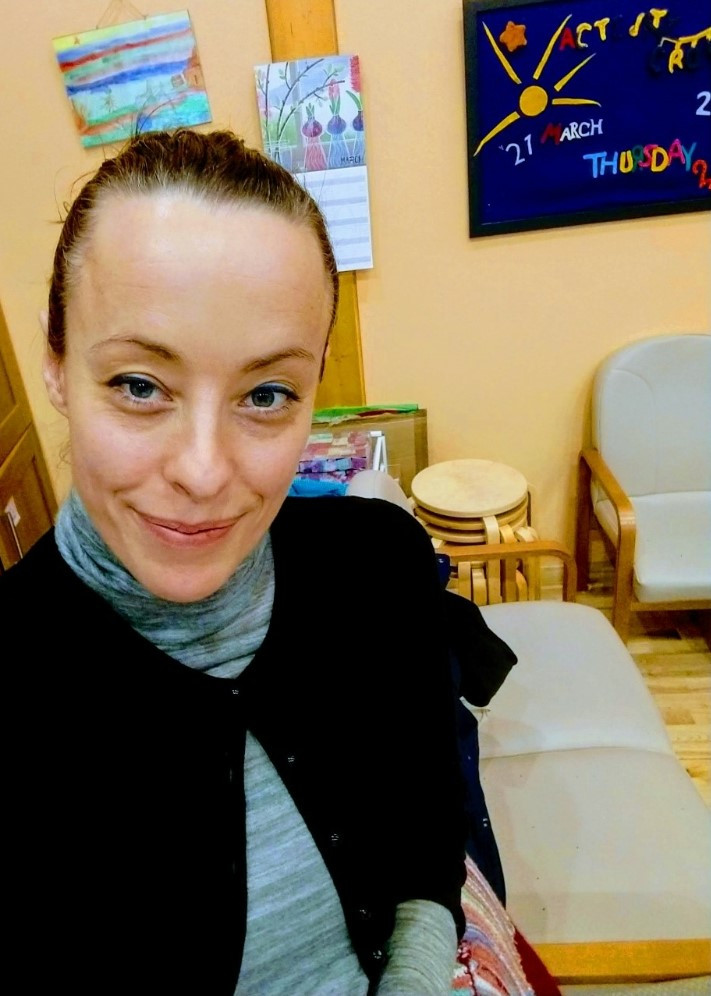 Paige Viera
Juliette Paige Viera is a Montana artist and early childhood educator. She has been creating, sharing, and loving art for as long as she can remember. She enjoys creating with various media and has been involved in community mural paintings, upcycling, and sculpture projects. She has taught in classrooms, the outdoors, and handcraft workshops in Camphill communities both in Scotland and England. Sharing her passions for sustainable and environmental art, she aims to be a colorful guide, collaborating with others to bring the community together through shared joy and creative connection to our environment and world cultures.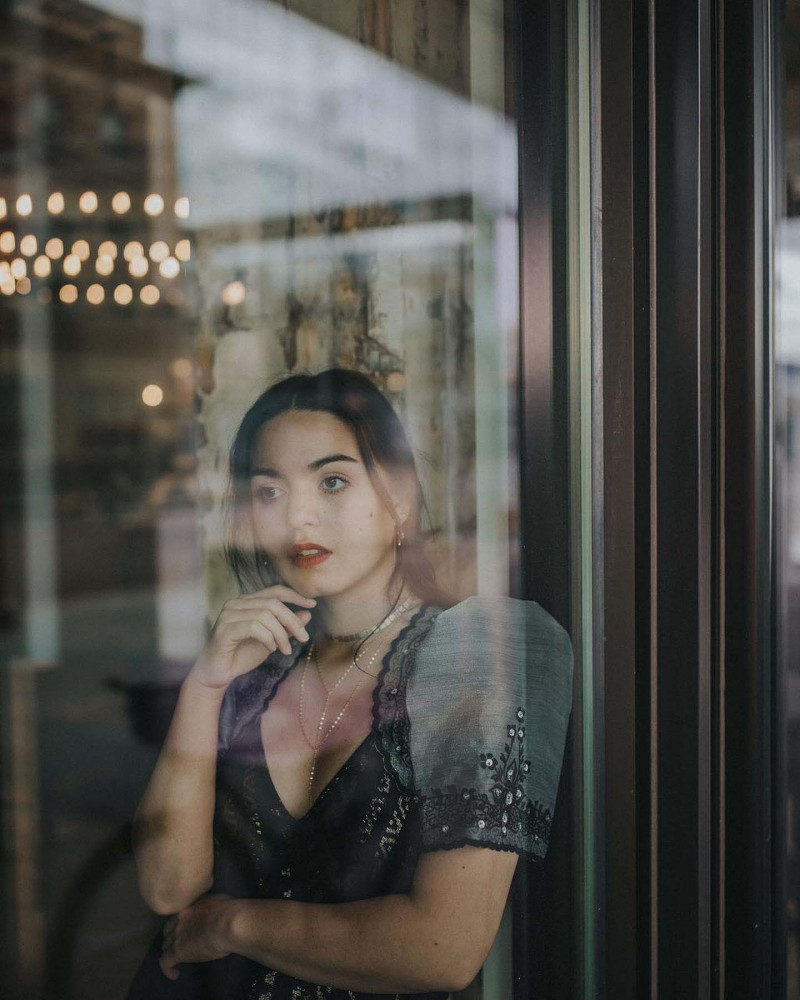 April Werle
April Werle is a mixed Filipino American painter. She received her BFA from the University of Montana and lives and works in Missoula, MT. Werle has established, designed, and implemented several racial equity art programs such as the BIPOC Arts Advisory Council, COHESION Art Collective, and the MCPS BIPOC Student Mural Program. She currently co-chairs the COHESION Art Collective Advisory Committee and serves on the Pinaysphere Creative Committee. In 2022, when Werle was awarded the Montana Arts Council ARPA Grant, the Holter Museum of Art presented her first solo museum exhibition, Mga Hunghong Sa Diwata (Whispers of Spirits). Werle's murals can be found internationally. Her works have been exhibited frequently in the American Northwest and sold to private collectors nationwide. She has been featured by Filipino American brands and organizations like Kuyate and Filipina American News.