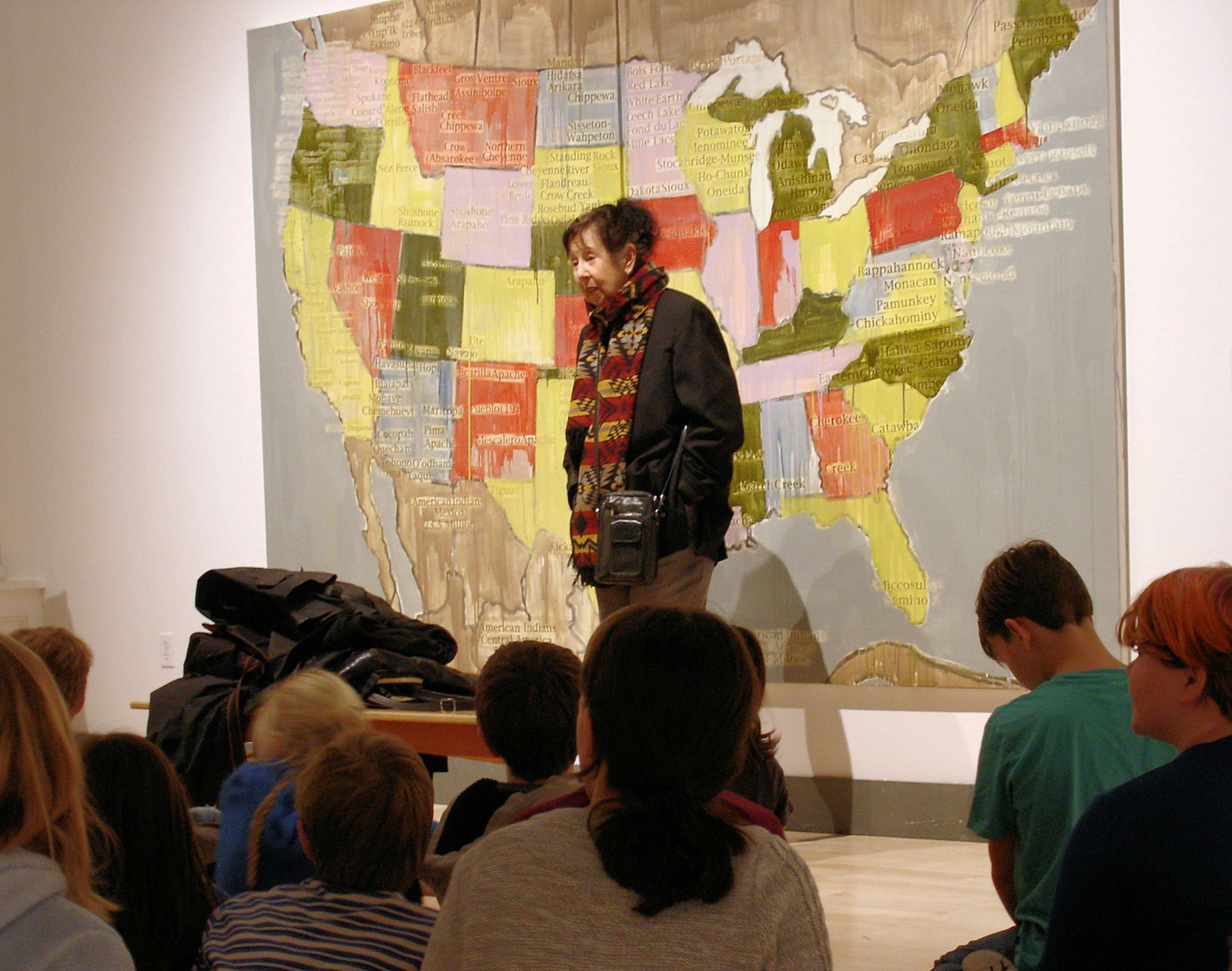 Challenge your class to solve the following riddle: How can you draw a round object using only straight lines? Follow along with exhibiting artist Doug Turman below:

Webinar: Indian Education for All (IEFA) & MAM
Watch the recording here! Airdate: June 22, 2020
This experiential workshop, led by Mike Jetty, the Indian Education Specialist from the Office of Public Instruction, and Jenny Bevill, the educator and outreach specialist at MAM, explores the Seven Essential Understandings of Indian Education for All (IEFA) and uses artwork on view in Love Letters to the Collection exhibition to dive deeper into topics. Learn why this exhibition is inviting a plurality of voices to be part of the permanent record of collection artworks.
Webinar: MAM as a Teacher Resources for Arts Integration
Watch the recording here! Airdate: August 31, 2020
In this webinar, you will learn how to use MAM's online courses, which are aligned with Montana Core Standards and can be used in class or assigned for independent work. MAM's education team will lead this training, in partnership with The Historical Museum at Fort Missoula.
This workshop will utilize the upcoming exhibition Witness to Wartime: The Painted Diary of Takuichi Fujii which presents one artist's experience of internment at two different sites in Washington and Idaho during World War II. A related exhibition, Looking Like the Enemy: The Issei Internment at Fort Missoula, will open at the Historical Museum at Fort Missoula this fall. Led by Kay Grissom-Kiely, Curator of Education at MAM, Jenny Bevill, Educator and Outreach Specialist at MAM, and Kristjana Eyjolfsson, Director of Education at Historical Museum at Fort Missoula.