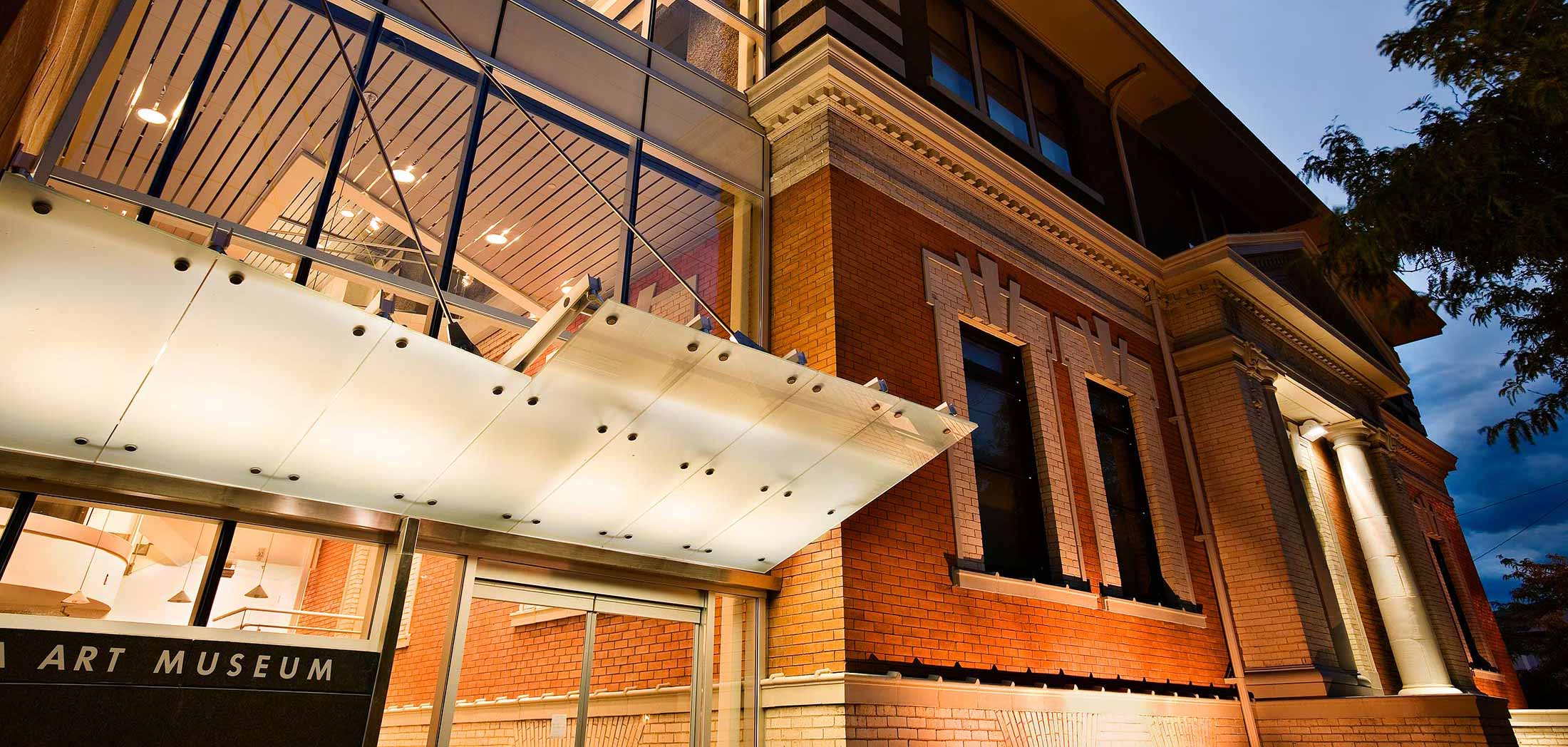 Hours

Tuesday–Saturday: 10 AM–5 PM
Closed Sundays and Mondays
2021 Holiday Schedule
MAM will be closed on the following days:
Wednesday, November 24 (closing at 12 PM)
Thursday, November 25
Friday, November 26
Friday, December 24
Saturday, December 25
Saturday, January 1
Directions
MAM is located in downtown Missoula on Pattee Street, one block north of the intersection with Broadway.
From I-90, take the Van Buren Street exit, turn south towards Broadway, turn right onto Broadway. Drive six blocks to the stoplight on North Pattee, turn right. MAM is located on the left side of Pattee at the corner of Pine.
From Missoula International Airport, turn right on West Broadway/I-90-BR. Drive 5.6 miles into downtown Missoula, turn left at the stoplight with North Pattee. MAM is located on the left side of Pattee at the corner of Pine.
For detailed directions from your point of origin, please use your preferred GPS app.
Parking
Metered pay-by-the-hour street parking is available on the surrounding blocks. Please note that the parking lot adjacent to the museum building on Pine Street does not offer free parking until after 5 PM on weekdays and all day on weekends. Click here to learn more about parking options in downtown Missoula.
Public Transportation
MAM is located two blocks east of the Mountain Line Bus Depot on Pine Street, and at the first outbound stops for routes 1 and 12.
Please visit Destination Missoula for information on local hotels, motels, restaurants, and attractions.
MAM is wheelchair accessible and has a wheelchair for public use.