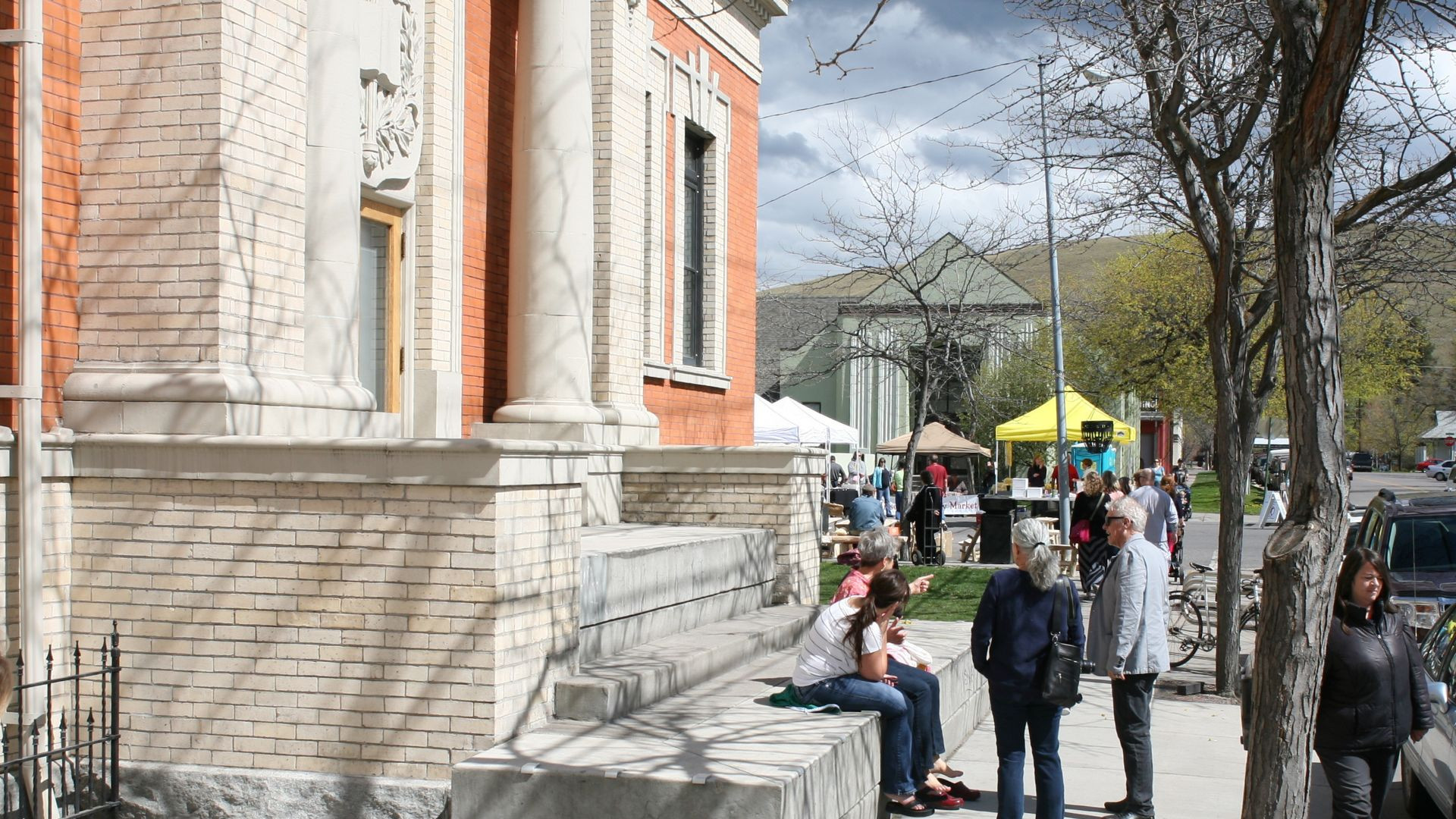 Please note that MAM does not have a cafe or restaurant.
MAM is wheelchair accessible and has a wheelchair for public use.
MAM's Goldberg Family Foundation Library houses over 4,000 books, catalogs, and other publications about historic and contemporary art. The library is open to the public and MAM's books can be searched within the Missoula Public Library online catalog. NOTE: this is a non-lending library; books cannot be checked out or removed from the space.
Every summer, find large-scale outdoor sculptures by local and world-renowned artists in MAM's Art Park.
Regular Hours
Tuesday–Wednesday: 10 AM–5 PM
Thursday: 10 AM–7 PM
Friday–Saturday: 10 AM–5 PM
Closed Sundays and Mondays
Directions
MAM is located in downtown Missoula on Pattee Street, one block north of the intersection with Broadway.
From I-90, take the Van Buren Street exit, turn south towards Broadway, turn right onto Broadway. Drive six blocks to the stoplight on North Pattee, turn right. MAM is located on the left side of Pattee at the corner of Pine.
From Missoula International Airport, turn right on West Broadway/I-90-BR. Drive 5.6 miles into downtown Missoula, turn left at the stoplight with North Pattee. MAM is located on the left side of Pattee at the corner of Pine.
For detailed directions from your point of origin, please use your preferred GPS app.
Parking
Metered pay-by-the-hour street parking is available on the surrounding blocks; street parking is free after 5 PM and on weekends. Please note that the parking lot adjacent to the museum building on Pine Street does not offer free parking until after 5 PM on weekdays and all day on weekends. During the work week, it is a leased parking lot that is not open to the public. Click here to learn more about parking options in downtown Missoula.
Public Transportation
MAM is located two blocks east of the Mountain Line Bus Depot on Pine Street, and at the first outbound stops for routes 1 and 12.