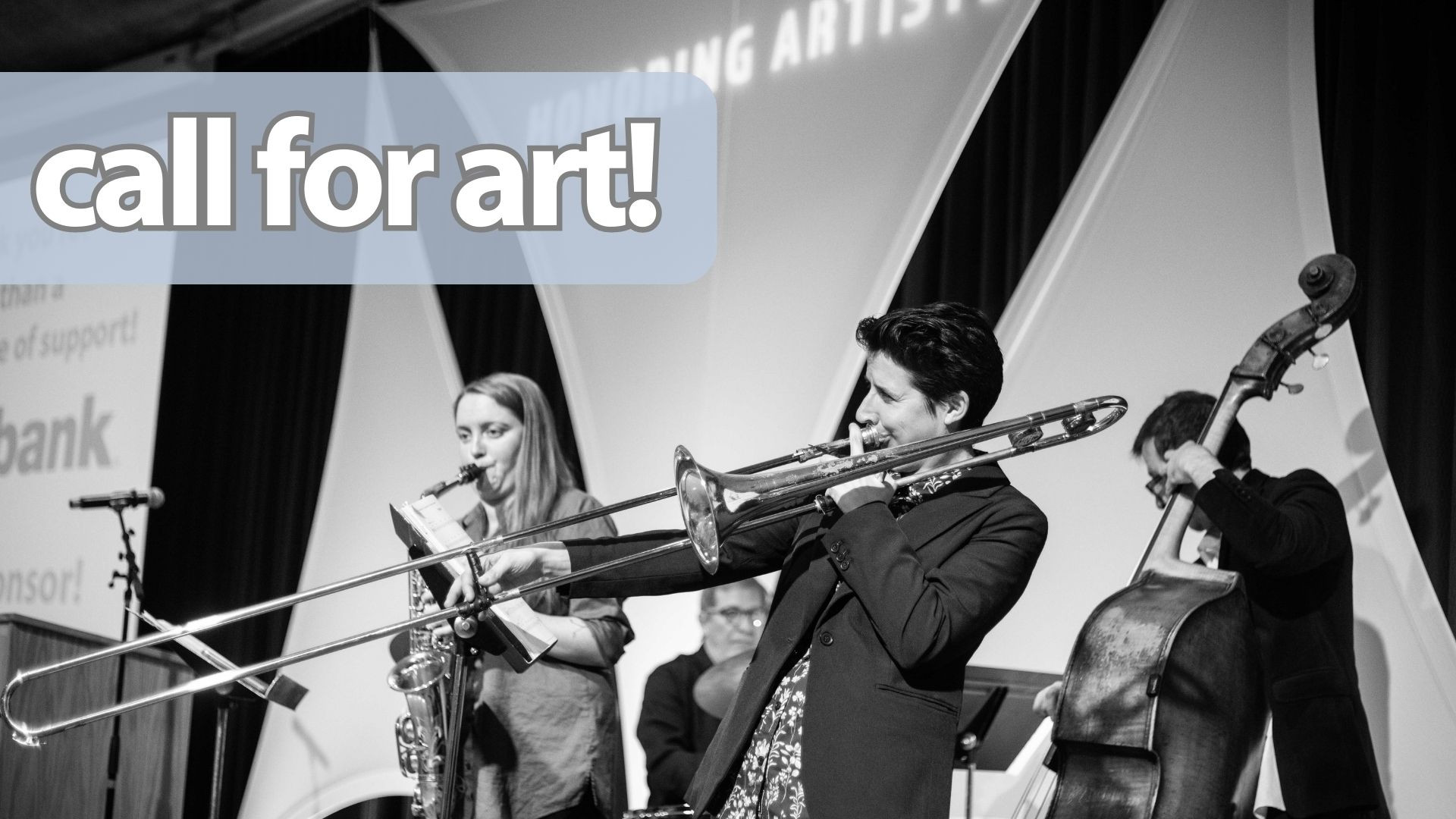 We're already gearing up for the 2024 Benefit Art Auction. Stay tuned for updates to this page. Are you interested in becoming a sponsor for the 2024 Auction Gala Event? Please contact Jessica Noe, call MAM at 406.728.0447, or look for our 2024 sponsor outreach packet, which will be available here shortly.

At this time, artists are invited to submit to the Missoula Art Museum's annual juried art auction and exhibition. Read the invitation here.
Once again, artists are invited to submit two pieces for silent auction consideration. A variety of sizes and price points offers the jurors the greatest flexibility when making selections.
Please visit mam.submittable.com to submit your artwork. The deadline for submissions is September 27, 2023.
Following last year's outstanding success, the format will be the same. In February, 425 people gathered in celebration and support of local, contemporary art at MAM's Benefit Art Auction. After a two-year hiatus, the in-person Gala event was a festive, heart-warming evening of art-loving revelry. The participation of guests and generosity of artists made it the most successful auction in a decade—both financially and by fun-factor! Like last year, submissions to this open call will be juried for the silent auction. Selected artworks will be featured in the Auction Exhibition in the Carnegie Gallery, January 5−31, 2024, with an opening reception on Friday, January 5. Bidding on the silent auction will be open for the duration of the exhibition and close the night of the gala event on Saturday, February 3. The live auction will remain a focused selection of approximately 20 invited artists.
The art auction remains MAM's chief annual fundraiser and is crucial to maintaining free admission to all visitors and—we believe—the best way to make great contemporary art accessible to everyone. We could not do it without you, the artists that are the life force of MAM!
Important Dates:
· Benefit Art Auction exhibition dates: January 5-31, 2024 with an Opening Reception, Friday Jan. 5, 5-7pm
· Benefit Art Auction silent bidding open: January 5-February 3, 2024
· Benefit Art Auction live gala: February 3, 2024
It's a wrap! Thanks to everyone who participated in the 2023 Benefit Art Auction! From contributing artists to bidders to auction ambassadors to our phenom auctioneer, Johnna Wells, to business sponsors and individual donors to the guests who came to share the love and spirit at the live event. The purchase of live and silent auction artworks at MAM's benefit art auction supports all of MAM's core programs and exhibitions. MAM is proud to support more than 200 local, regional, and national artists through exhibitions each year and offer free educational programs to all schools in our region.
The success of MAM's fine art auction for almost 50 years is thanks in great part to the generosity of many local businesses, a stellar volunteer auction committee, and the artworks donated by some of the most beloved and most accomplished artists of our time.
The Missoula Art Museum is grateful for the continued support of US Bank, Presenting Sponsor of the MAM Auction for over 13 years!

Further thanks to:
Artist Champion Sponsors
Artist Devotee Sponsors
Artist Devotee Media Sponsors