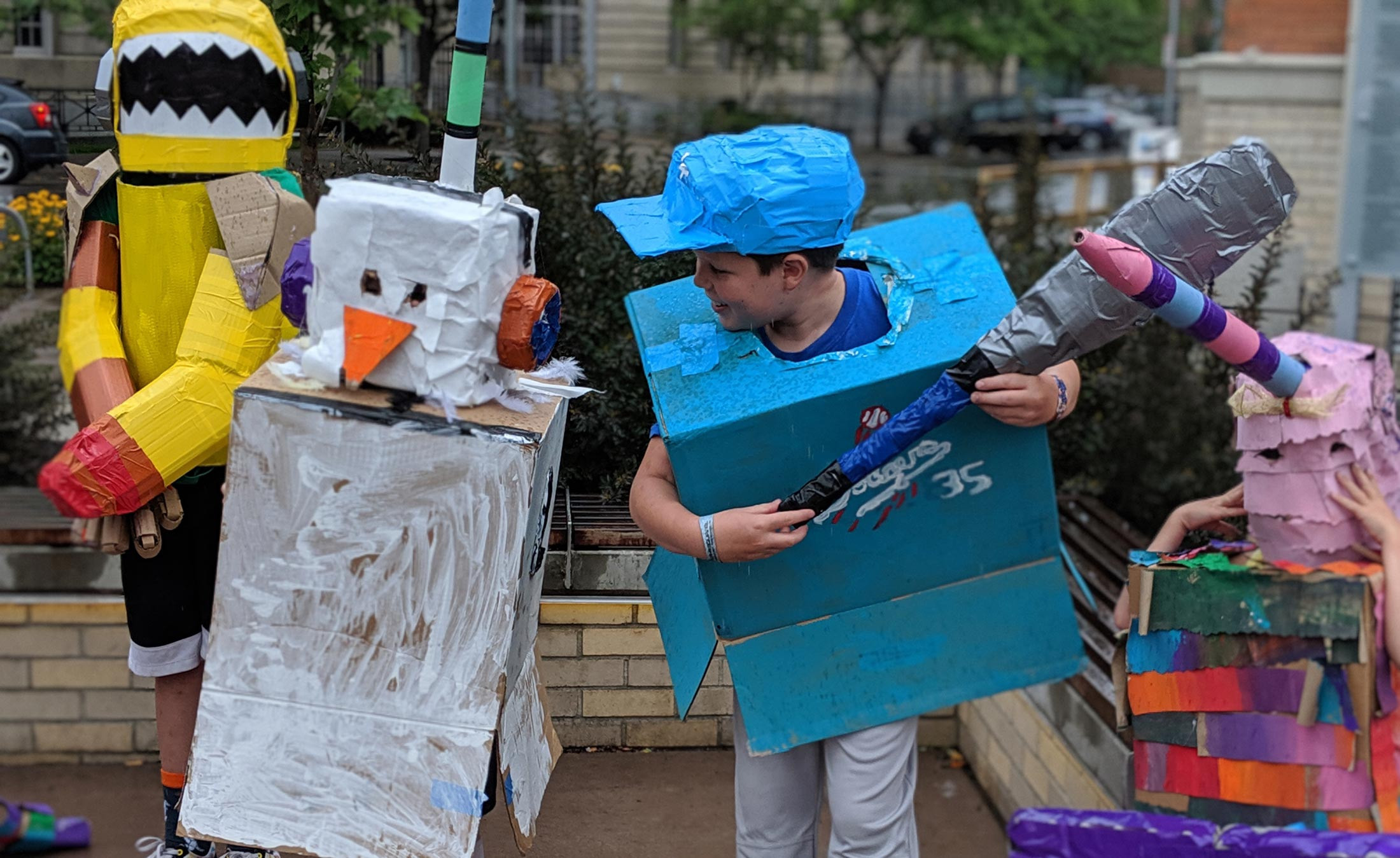 Trainings for MAM's 37th FGAE
MAM's Docent Program is in action! Want to join this vibrant community of valued volunteers and help inspire fifth graders? This fall, over 1,500 fifth grade students from MCPS, Flathead Nation, and Bitterroot schools will tour exhibitions and create original art at MAM. To prepare, MAM's education team will offer trainings and practice times for new and returning docents during the month of September! For the seventh season, MAM will once again partner with UM's arts education methods class to lead FGAE tours. Attend one or all of the trainings! All docents who tour more than six hours receive a free membership. If interested, please RSVP to Kay Grissom-Kiely, Curator of Education.
Featured FGAE exhibitions include:
Imagining the Sacred: Birdie Hall, Talia Roberts, April Werle, Daphne Sweet
Learn More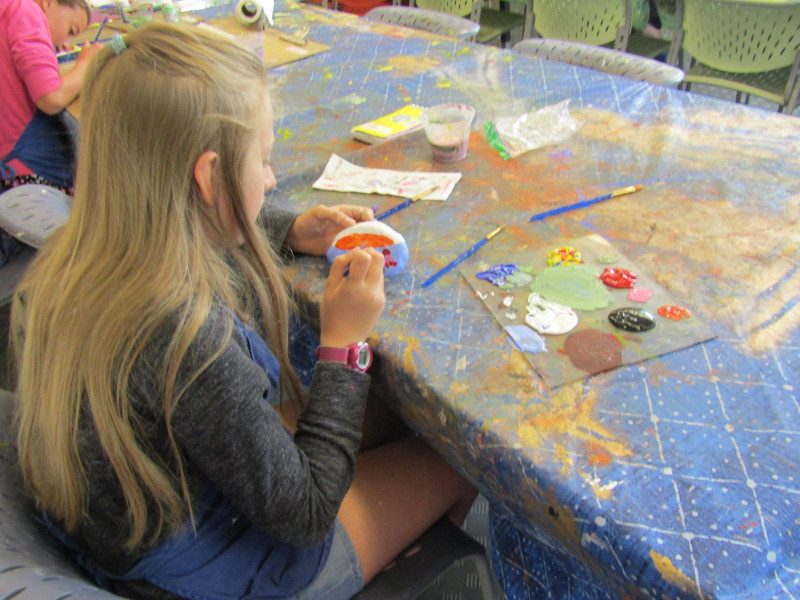 Tuesday afternoons
After School Art Adventure
$63 for members, $70 for nonmembers

Kids ages 6 through 11 are invited to create artwork inspired by the contemporary art at MAM throughout the school year! This class offers a short tour and a series of art projects related to what the students see. Projects include drawing, painting, printmaking, and 3D exploration.
Learn More
Teen Art Project (TAP) with Teaching Artist, Stella Nall
Visual Storytelling: Exploring The Art of Communication
Thursdays, October 6 - December 8, 2022
3-5:30pm
This Fall, teens are invited to join in an interdisciplinary exploration of the art of communication. Students will visit current exhibitions and examine their relation to wider cultural, historical and theoretical contexts. Through both collaborative and independent projects, they will focus on the relationship between making and writing within the framework of visual storytelling. This course will investigate how visual art may be utilized as a form of self-expression, as well as a tool to advance dialogue, mutual understanding, and community connection. Students will be equipped with the foundational tools of visual language, and will learn about the function of composition, formal elements and design in successfully sharing their experiences through art.

Teen Open Studio (TOS)
Thursdays, October 8 - December 10, 2022
3-6:00pm
Every Saturday afternoon, middle and high school students gather to create art in MAM's classroom with unlimited art supplies. Join TOS brings teens together with contemporary artists, providing opportunities to work collaboratively, discuss art critically, and think creatively. MAM invites teens to learn about contemporary art, the world, and themselves by experiencing contemporary art at MAM. Bring a friend and follow @mam_teens on Instagram! Drop-ins welcome!
Now In-Person!
Embodied Engagement, Led by Kate Crouch
12-1pm on Tuesdays
FREE
October 18 (Raven Halfmoon: New Monuments)
November 8 (Marilyn Lysohir)
December 13 (Imagining the Sacred)
Visitors of all abilities are invited to this gentle guided experience with art using alternative forms of engagement, like breath, stillness, close looking, deep listening, and mindful movement. Each session will take place in different galleries and exhibitions at MAM. In this time of change, we hope this program will provide an alternative form of self-care and self-expression.
Printmaking for Adults
Exploration in Printmaking: Monotypes and Reliefs
Led by Bev Glueckert
2-Part Saturday Workshop -- Register for one or both workshops.
10-12:00 PM
$68 members/$75 non-members for individual workshops
$135 members/$150 non-members for both workshops
Saturday, October 22: Monotype Prints
This first session focuses on basic monotype and monoprint processes. Participants will learn about different variations and there will be plenty of time to experiment. Materials provided.
Saturday, October 29: Relief Prints
The second session focuses on basic relief printing, utilizing both additive and subtractive processes. Participants can build on information from the first session to produce layered combinations or work strictly with relief techniques. Please bring along some simple images that you may want to work with.
All year long, MAM connects adults, teens, and children of all ages to contemporary art and artists to provide unique and engaging hands-on art experiences. Please pre-register to ensure your space. MAM believes that art should be accessible to everyone! Scholarships are available. Please download the form and email us for more information.

All classes require pre-registration. Your registration is confirmed with a nonrefundable $20 deposit or full payment. Registration fee (minus $20) is refundable only if cancellation is made seven days prior to the first class meeting.