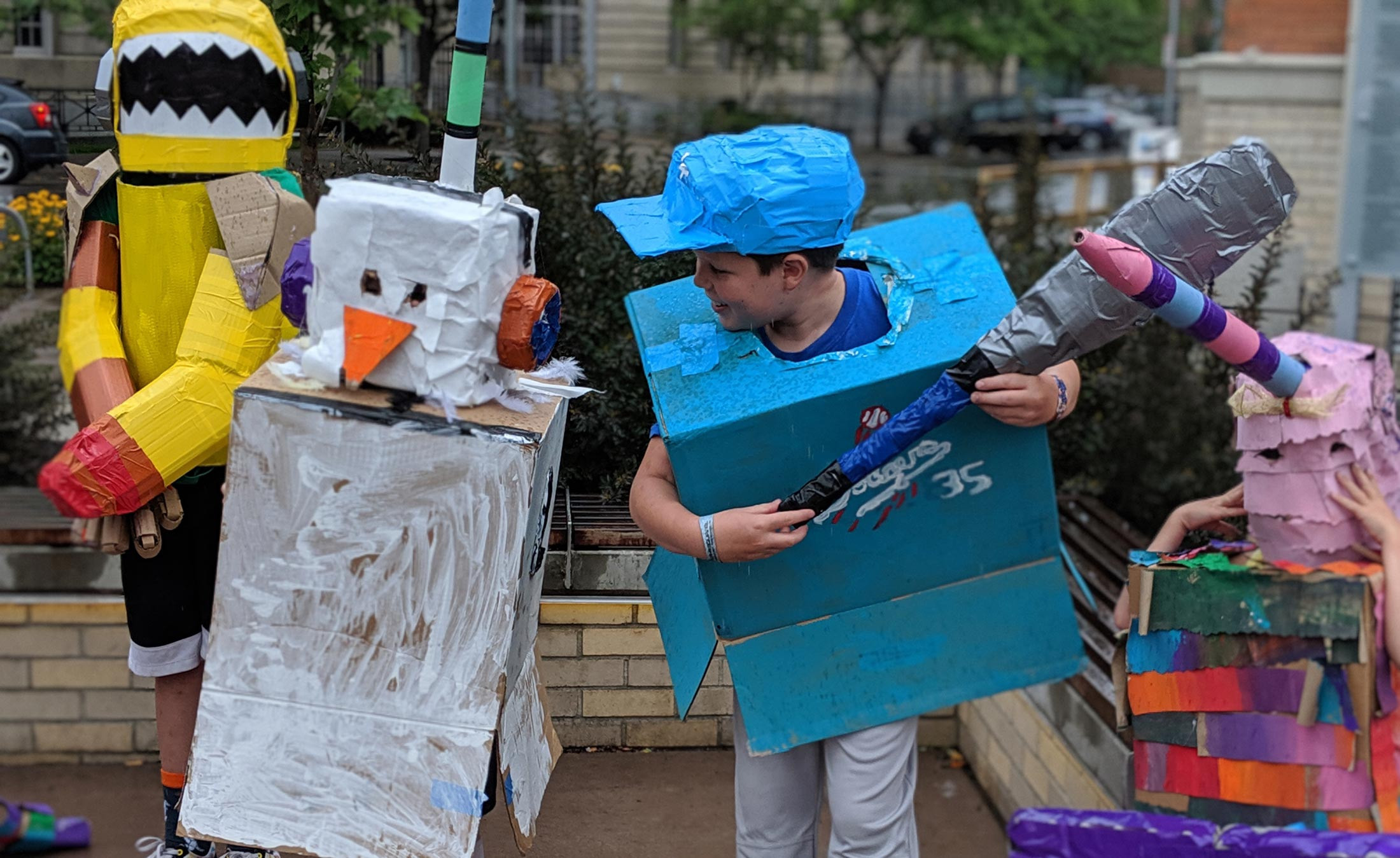 All year long, MAM connects adults, teens, and children of all ages to contemporary art and artists to provide unique and engaging hands-on art experiences. Please pre-register (if recommended/required) to ensure your space. MAM believes that art should be accessible to everyone! Most of our educational programs are free and scholarships are available when programs require a fee. Please download the scholarship form and email us for more information. When registering for a class requiring a fee, your registration is confirmed with a nonrefundable $20 deposit or full payment. Registration fee (minus $20) is refundable only if cancellation is made seven days prior to the first class meeting.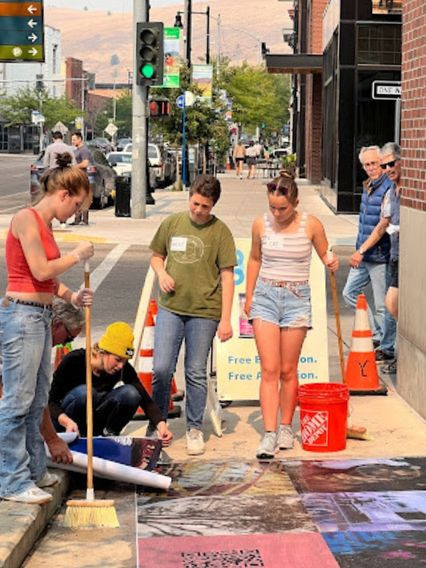 Teen Art Project (TAP)
FREE! REGISTRATION OPEN NOW!
Winter TAP: Feb. 9 - Apr. 6, 2023, Thursdays 3:30 to 6 PM

Spring TAP: Apr. 13 - June 1, 2023, Thursdays 3:30 to 6 PM

Summer TAP: June 13 - Aug. 3, 2023, Tuesdays & Thursdays 1:30 to 5 PM

(All schools end at different times, so come after school ends)
NOTE: No TAP on Thurs., Mar. 23
MAM Teen Art Project (TAP), new vision for 2023!
TAP has become all about collaboration, public art, and citizenship. MAM will have its commitment to create a space where the teens voices matter and have the potential to transform communities through artmaking and where they learn, through collaboration, how to coexist respectfully and peacefully.
The program will be divided into three parts according to the seasons (8-week sessions):
1) Winter TAP: Idea Generating through Artmaking: Develop concepts, sketch ideas, research, imagine, and create.

2) Spring TAP: Process through Artmaking: Create prototypes, try different techniques, build on ideas generated in winter TAP and create original pieces.

3) Summer TAP: Installation through Artmaking: Visit a public site, learn applications necessary for applying materials, develop an installation plan, write an artist statement, create original pieces, help to curate the pieces for installation, and install collaborative public art piece.
See what teens have made during summer TAP 2022:
Fragments: What Connects Us to a Sense of Place?
Email to Register!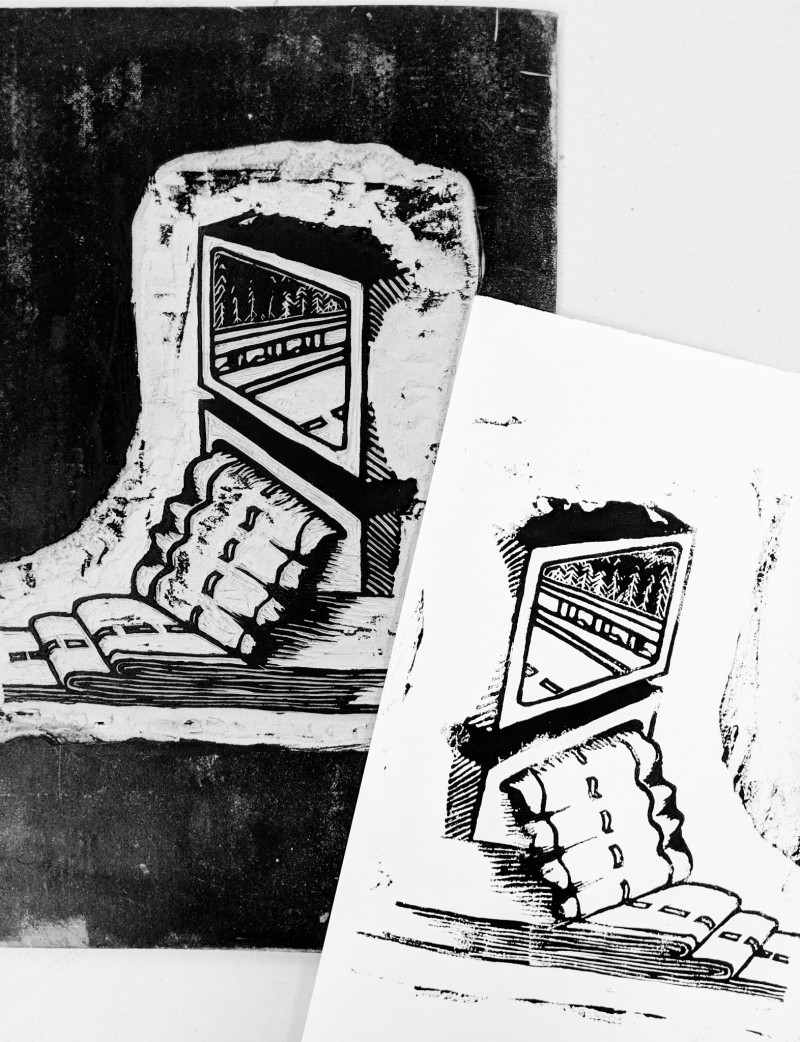 Teen Open Studio (TOS)
Saturdays, Feb. 11 - June 3, 2023
NOTE: No TOS on Sat., Mar. 25

12:30-3 PM

Every Saturday afternoon, middle and high school students gather to create art in MAM's classroom with unlimited art supplies. TOS brings teens together with contemporary artists, providing opportunities to work collaboratively, discuss art critically, and think creatively. MAM invites teens to learn about contemporary art, the world, and themselves by experiencing contemporary art at MAM. Bring a friend! Drop-ins welcome!
Learn More!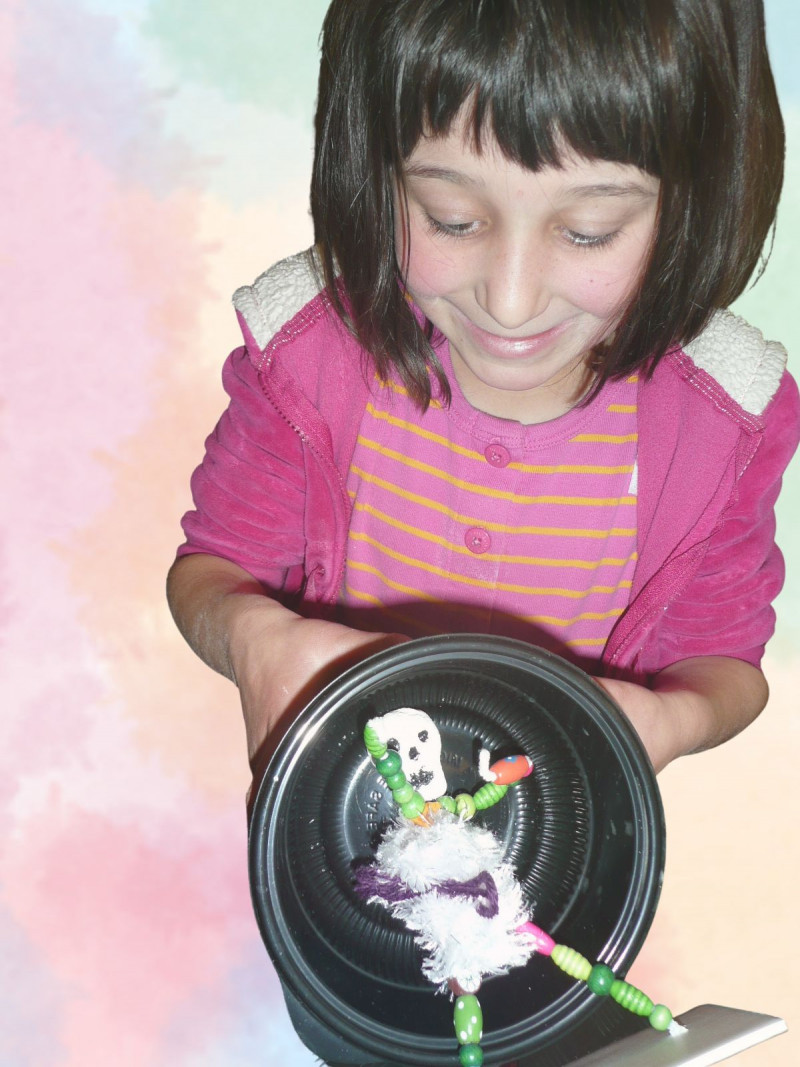 Saturday Free Family Workshops
11 AM–12:30 PM
The whole family is invited to make art together in these artist-led, FREE workshops. Each of these fall workshops will be taught by three exhibiting artists from MAM's exhibition, Imagining the Sacred. Each artist will guide participants through the show and create artwork based on what they see. DROP-INS WELCOME but please arrive a few minutes early. Children under age 7 should be accompanied by an adult. All materials are provided and all ages and levels of experience are encouraged to take part—just bring an open mind.
* * *
Saturday, Feb. 18: Led by Teaching Artist, Cameron Decker
The Story of Parfleche
Artist and educator Cameron Decker—proud member of the Diné (Navajo) Nation and a Salish descendant—will lead art-making based on DG House's paintings. To show respect for the land on which she works, House incorporates geometric designs and colors inspired by parfleche from Crow, Salish, and Blackfeet Nations. Decker will demonstrate how to build an original parfleche using raw hide and students will create their own parfleche using paper, ink, and the printmaking press. Decker originally learned to make parfleche from Blackfeet artist and elder, Jay Laber (Amskapi Pikuni/Blackfeet).
* * *
Saturday, Mar. 4: Led by Exhibiting Artist, DG House
Wildlife Encounters
Join exhibiting artist DG House (Cherokee of Northeast Alabama) at the Missoula Art Museum to create colorful grizzly bear paintings. House draws on her numerous experiences while exploring the vast, intricate Greater Yellowstone ecosystem. This workshop explores our relationships with other-than-human residents in the places we live and love.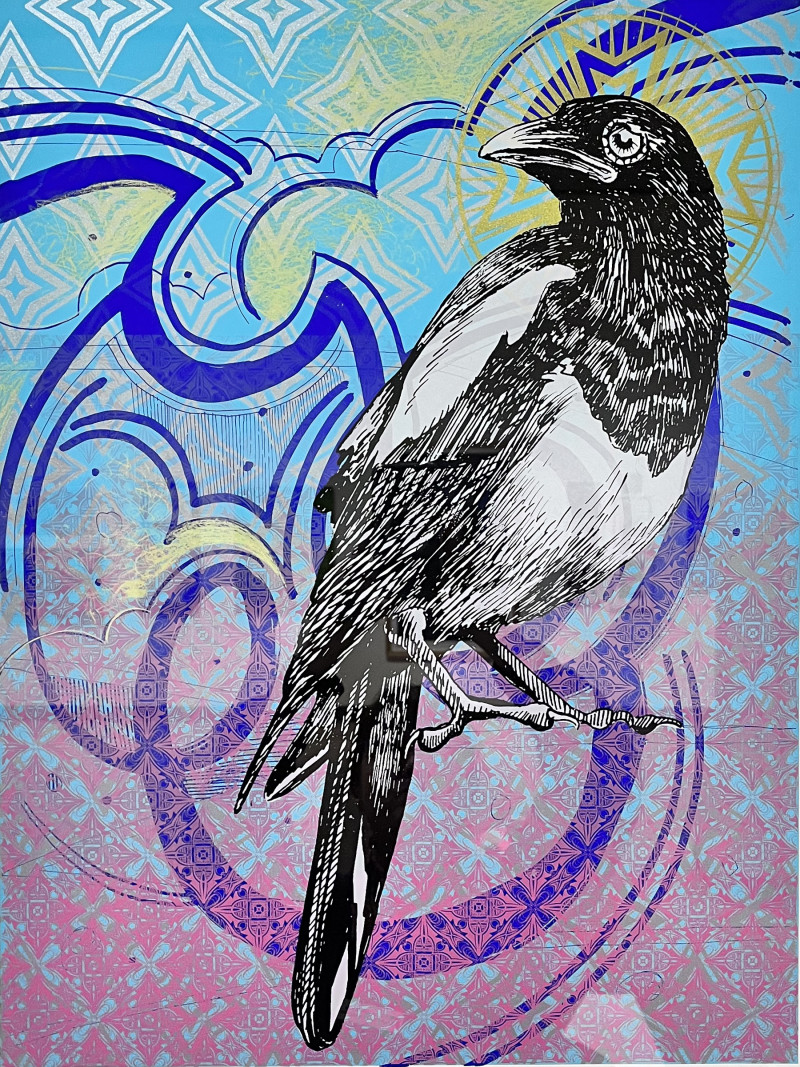 Now In-Person!
Embodied Engagement
Led by Kate Crouch
Monthly: 12-12:30 PM
FREE - DROP IN

Visitors of all abilities are invited to this gentle guided 30-minute experience with art using alternative forms of engagement, like breath, stillness, close looking, deep listening, and mindful movement. Each session will take place in different galleries and exhibitions at MAM. In this time of change, we hope this program will provide an alternative form of self-care and self-expression.
January 21 (2023 Benefit Art Auction Exhibition)
February 18 (For the Record: Photographs by Kristi Hager)

March 11 (DG House: In That Still Moment)
Image: Marwin Begaye, detail of Cheeky Relative, 2022, screenprint on Arnhem paper, gift of MATRIX Press, copyright the artist.

Print available in 2023 live auction.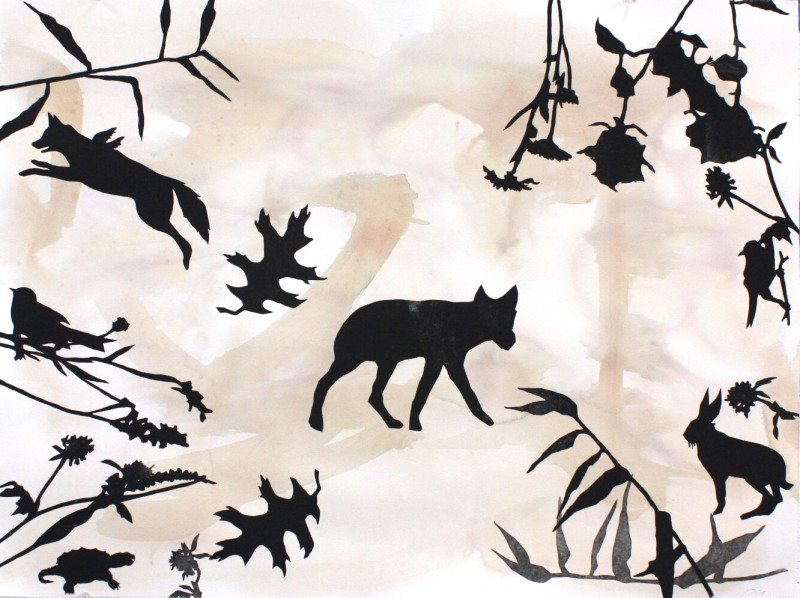 Spring Adult Workshops 2023
March, April, May
March:

Adult Workshop: Open Press and Printmaking Workshop

Teaching Artist: Bev Beck Glueckert
Saturday, March 11
10 AM - 1 PM (participants can stay until 5PM to continue work)
$50 member // $75 non-member
Enjoy a day of monoprints and press access with printmaking artist, Bev Beck Glueckert. This workshop will offer light printmaking instruction and guidance on the press. Participants are invited to stay through the afternoon to continue creating and printing with the press. Materials included. Limited to 10 participants.
Image: Duane Slick (Meskwaki/Nebraska Ho Chunk), Arias for a Coyote Opera: Act 1, 2018, monoprint on stained paper, MAM Collection, gift of MATRIX Press, copyright the artist.

Learn More!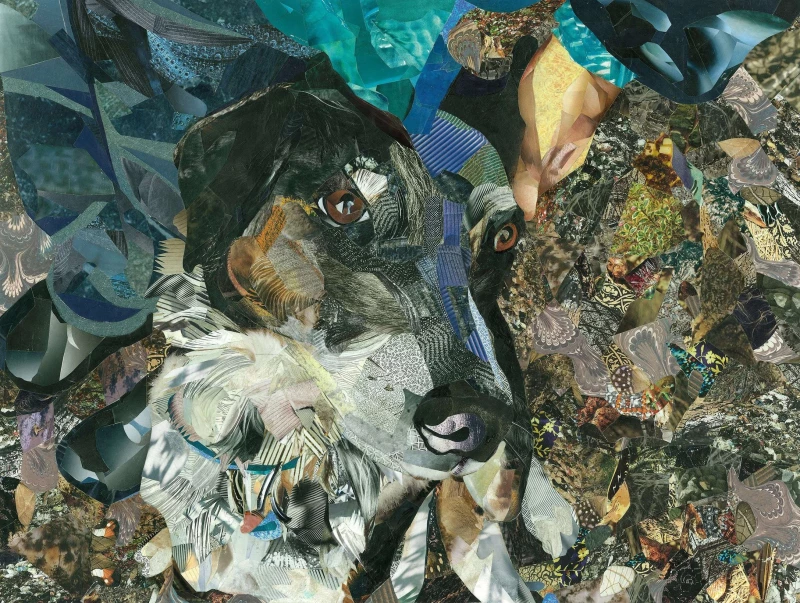 Tuesday afternoons
After School Art Adventure I, II, III
Led by Jennifer Ogden
Kids Ages 6-11
3:45–5:15 PM on Tuesdays
$63 for members, $70 for nonmembers (Rolling admission + pro-rated prices)
Series I: September 27 through November 1 (6 classes)
Series II: November 8 through December 13 (6 classes)
Series III: January 17 through February 21 (6 classes)
Kids ages 6 through 11 are invited to create artwork inspired by the contemporary art at MAM throughout the school year! This class offers a short tour and a series of art projects related to what the students see. Projects include drawing, painting, printmaking, and 3D exploration.
Learn More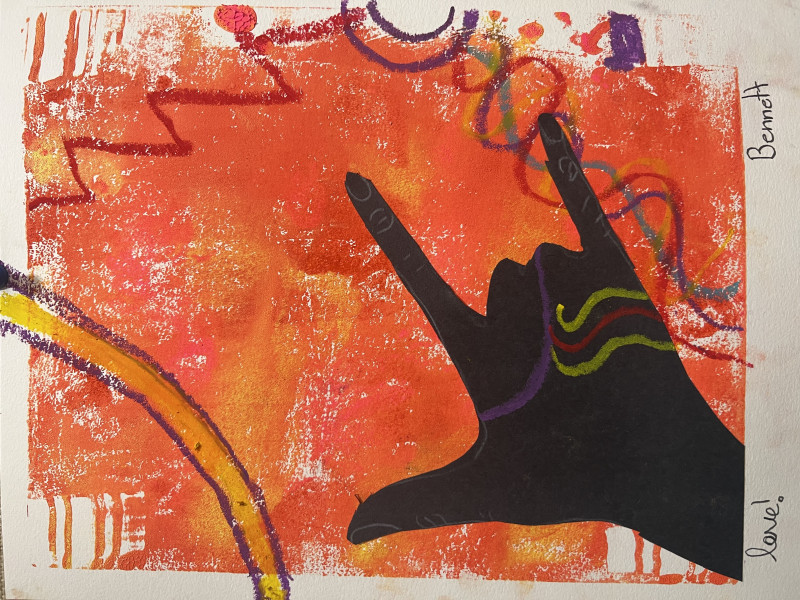 (FGAE)
Fifth Grade Art Experience
This year marks MAM's 37th Annual FGAE. This signature education program invites every public and independent elementary school within a 70-mile radius to MAM for a contemporary art looking and art making experience. Following the visit, students walk to the Missoula Public library for a tour, related stories, and free library cards. More than 1,500 students partake in the program at no charge each year, involving an average of 45 to 50 fifth grade classes. For many students, this is their first time stepping foot into a museum. FGAE provides an introduction to contemporary art and artists, establishes a connection with their "home" museum, encourages participant engagement while interacting with art, and promotes quality art education experiences, both looking and making. MAM is committed to extending FGAE to the Flathead Nation and surrounding rural communities by providing busing for additional 10 to 15 schools and serving over 500 youth beyond Missoula County. For more information contact Kay Grissom-Kiely at kay@missoulaartmuseum.org.
Museum as Megaphone: Virtual FGAE
Can't Visit MAM for FGAE? Classrooms can participate in Virtual FGAE through Museum as Megaphone: Virtual FGAE. To reduce barriers of access, MAM serves an additional 20 schools and 1,200 students throughout Montana in this distance learning program. MAM partners with Inspired Classrooms, a local education tech company, to launch an interactive, online platform that engages schools beyond MAM's geographic reach. Students participate in real-time, live, interactive art experiences in MAM's galleries and exhibiting artist studios. Students and teachers access an interactive portal that offers resources to guide teachers and students through this process, including exhibiting artist videos, website links, and additional art images. Museum as Megaphone connects students with contemporary visual art and artists for the first time, widening their vision of the world and what is possible, and amplifying their voices. For teachers, it provides enrichment and professional development, makes MAM accessible for schools unable to visit in person, and meets standards in Indian Education for All, language arts, social studies, and 21st century skills. For MAM, it expands outreach to rural and Tribal schools, improves access to exhibiting and collection artists, and supports MAM's vision of museums as democratic places where all people are welcome to exchange ideas. For more information contact Cameron Decker at cameron@missoulaartmuseum.org.
Learn More