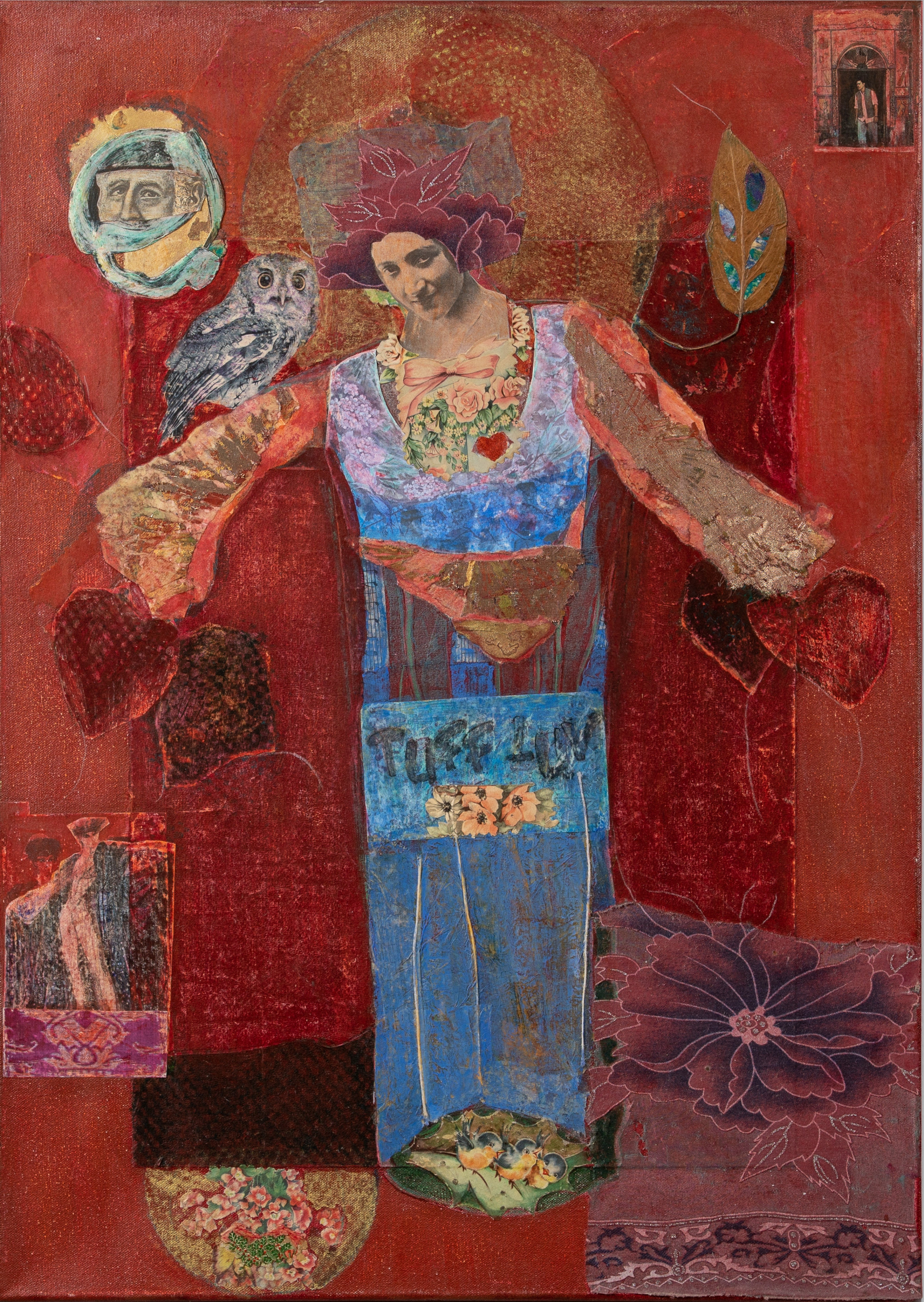 Laura Barrett: State Of Grace (MAGDA)
April 30 2019 - July 31 2019
This exhibition was organized as a statewide traveling exhibition by the Missoula Art Museum and traveled under the auspices of the Montana Art Gallery Directors Association (MAGDA).
This exhibition is a survey of works by Laura Grace Barrett (1930–2017). Poet, painter, and playwright, Barrett was born in Froid, Montana, and raised on a wheat farm, which she left at the age of sixteen to attend the University of Montana. At UM, she studied English, Spanish, and Education, and later art at the University of Hawaii and the University of California, L.A. She also received an MFA in Theater Arts from UCLA. She worked as a schoolteacher in San Francisco, a stewardess for Pan American Airways. She married Jim Barrett, moved to Los Angeles, and had five children (Stephanie Jo, James Patrick, Michael Sean, Kevin Vincent, and Gabriela Goodwin) while traveling the world. She wrote and directed her play "Garden of Pleasure," which was performed at UCLA. Laura and Jim founded Chateau Montelena in Calistoga, California. Quickly, their 1973 Chardonnay won the landmark Paris tasting of 1976, catapulting the winery to fame. Barrett wrote a book about the judgment of Paris, titled "What is More Real Than a Dream? Memoir of Chateau Montelena Winery" The 2008 film "Bottleshock" is loosely based on Barrett and the winery. She and Jim separated in 1977, and she was married to Jack Barrett in 1984.
The couple moved to Bigfork, Montana, and had a second home overlooking the arts district of Puerto Vallarta, Mexico, which influenced much of Barrett's later work. Barrett opened Bridge Street Gallery and Wine Café and Restaurant in Big Fork, Ambos Galeria de Arte y Artefactos in Puerto Vallarta, and later Collage Gallery in Bigfork in 2014. Barrett exhibited and supported Montana contemporary artists, and was influenced by their friendships and art. During her lifetime, her work was included in exhibitions at the Hockaday Museum of Art and Emerson Cultural Center.