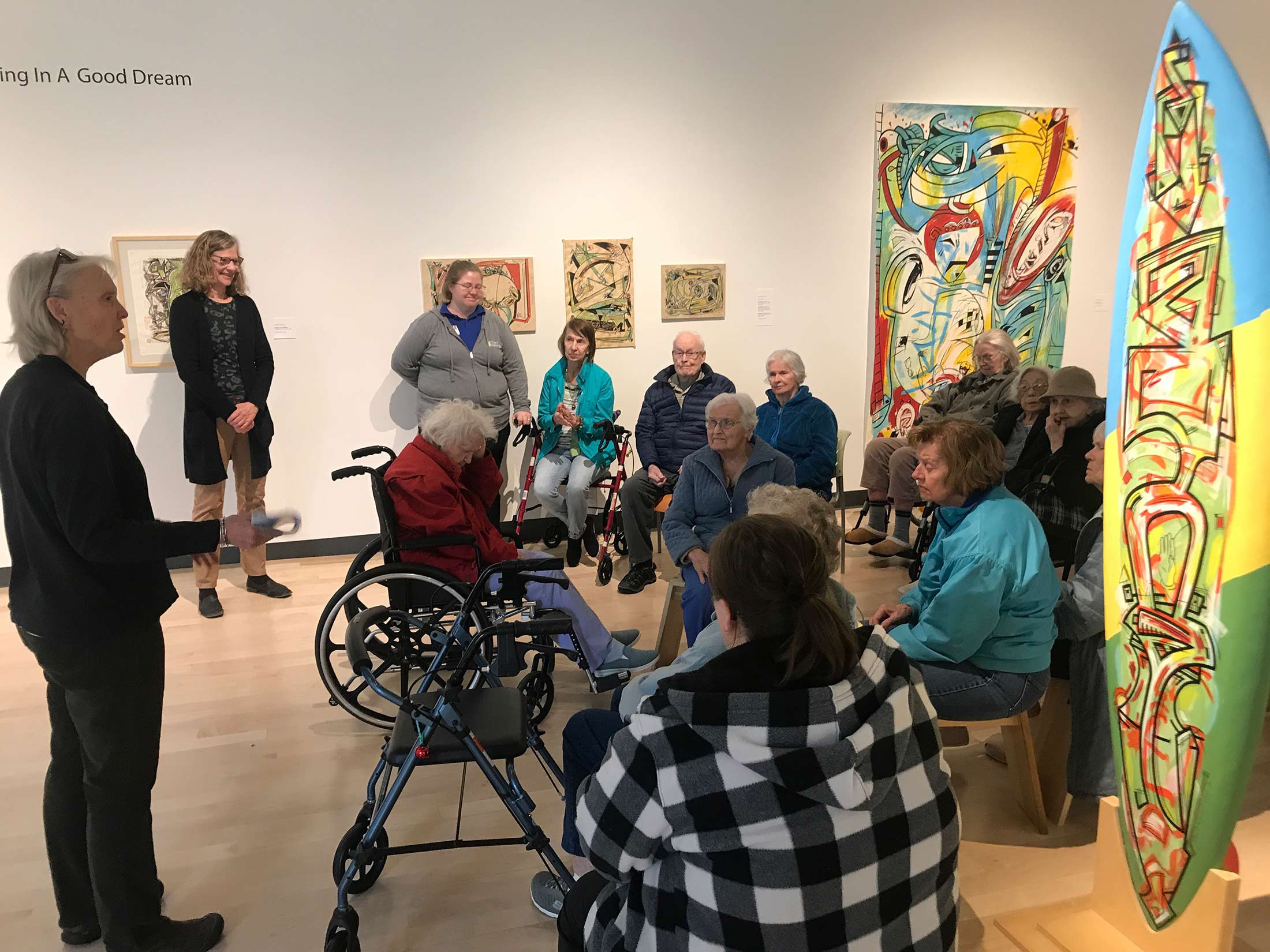 MAM believes that making art is essential for all individuals - no matter your age! Check out our classes, events, and program to integrate art and arts education into your day.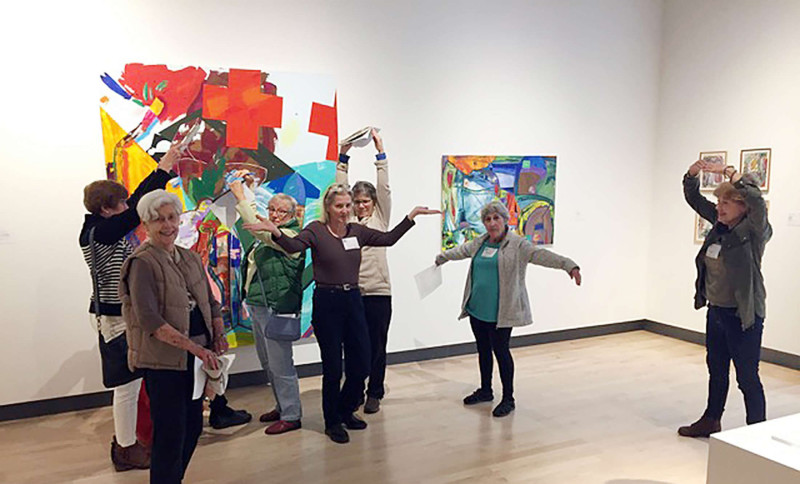 Creative Aging Programs
MAM's Creative Aging Programs are designed to create meaningful art experiences for aging individuals and their caregivers. MAM provides spaces in its galleries that are emotionally and physically safe. These programs use creative approaches to interact with and experience art using communication modalities such as gestures, visuals, humor, sound, rhythm, open-face expression, and eye contact. The Creative Aging Programs will instill hope and empower individuals through contemporary art. What is good for the heart is good for the brain!
Learn More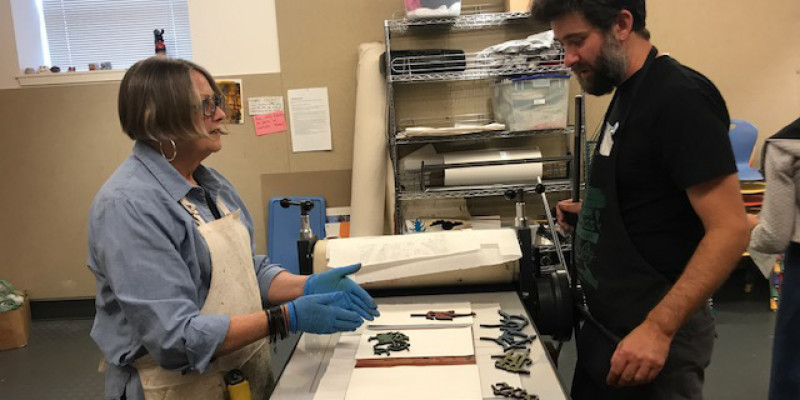 Art Classes & Workshops
MAM classes offer the adult community opportunities to explore contemporary art themes and forms as well as the more traditional underpinnings of an artistic practice. MAM's workshops and programs feature training in diverse media and artistic approaches as well as lectures, panel discussions, film, and new media presentations, often reflecting the current exhibitions.
Due to the coronavirus pandemic, art classes and workshops for adults are on hold.