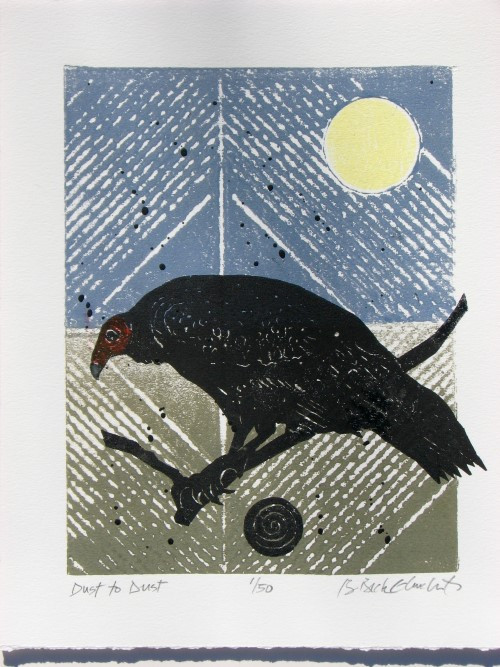 Adult Printmaking Workshop: Exploring The Collagraph
Teachers: Bev Beck Glueckert
Start Time: 1:00 PM
End Time: 4:00 PM
Adult Printmaking Workshop: Exploring the Collagraph
This fun technique combines features of collage, relief, and intaglio. Participants will get a basic introduction to the process and construction of collagraph plates, allowing plenty of time for printing and experimentation. Materials provided, but feel free to bring any flat textural materials you may want to work with, such as textured paper or wallpaper, paper lace, cut-out images, etc.
Member price: $75
Non-member price: $82.50
Image: Bev Beck Glueckert, detail of Dust to Dust, 2019, copyright the artist.