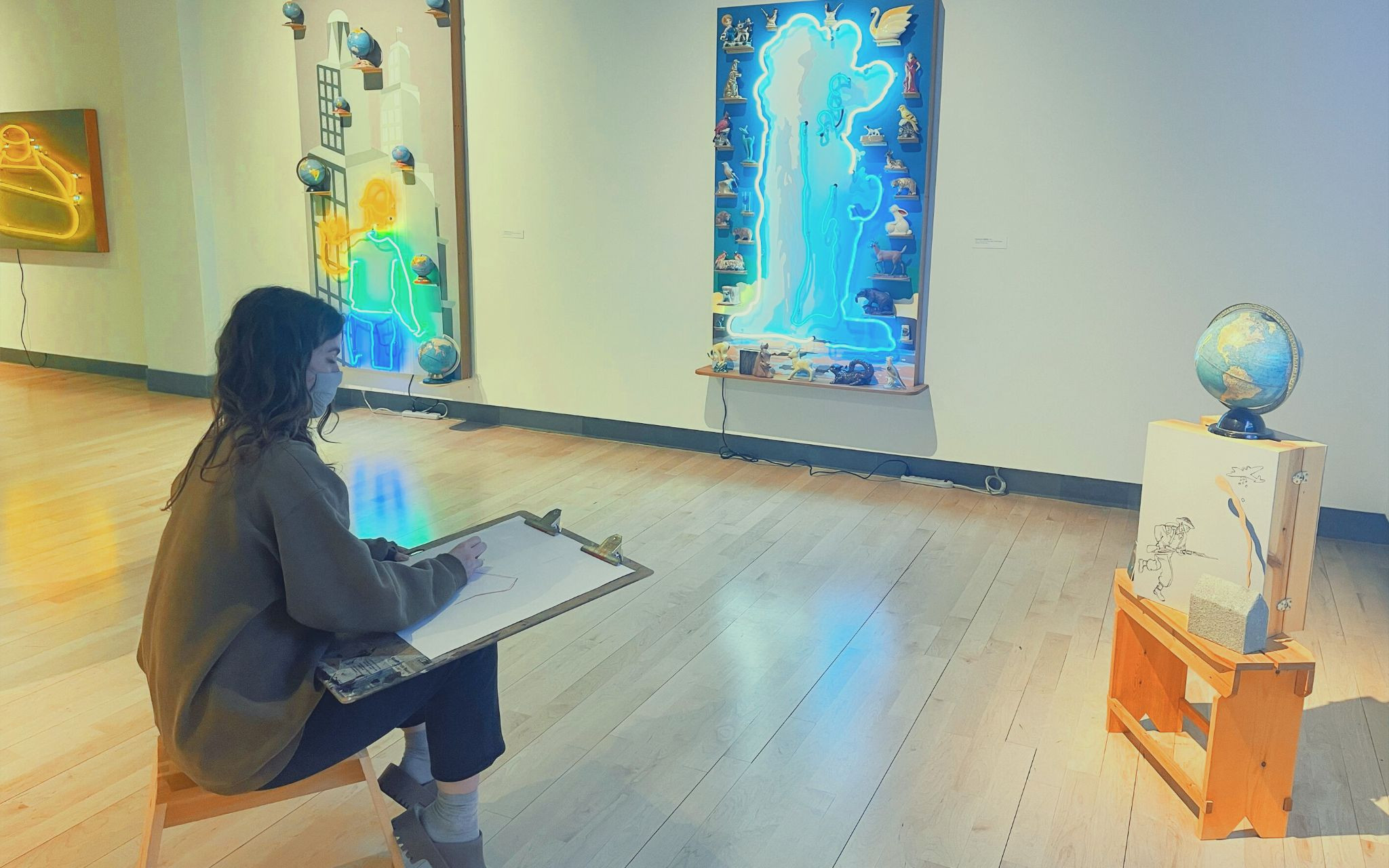 FREE Drawing In The Galleries With Mickey Haldi
Teachers: Mickey Haldi
Start Time: 10:00 AM
End Time: 1:00 PM
FREE! Drawing materials are provided.
This free workshop for teens and adults will inspire you while you practice fundamentals of line, gesture, shading, texture, color, proportion, and composition. Sketch and explore themes related to current exhibitions at MAM. This is a chance to experiment with drawing materials and enjoy art on display from a different perspective. All ranges of drawing experiences are welcome.
Mickey Haldi is a multimedia artist creating work in Missoula, MT. They earned their Bachelor of Arts in painting with a minor in Art History at the University of Montana in 2021. Haldi has shown their work at the Missoula Art Museum, the Zootown Arts Community Center, and has had work collected by the Museum of Modern Arts and Culture. As a contributor to the arts scene in Missoula since 2015, they have taught music, film, and art camps through the ZACC and the Roxy Theater, and participated in local arts festivals. Haldi hosts Life Drawing Missoula in rotating venues. Most recently, they are working large paint murals, both residential and commercial. Haldi aspires to live a life in paint.
Limited to 10 participants.