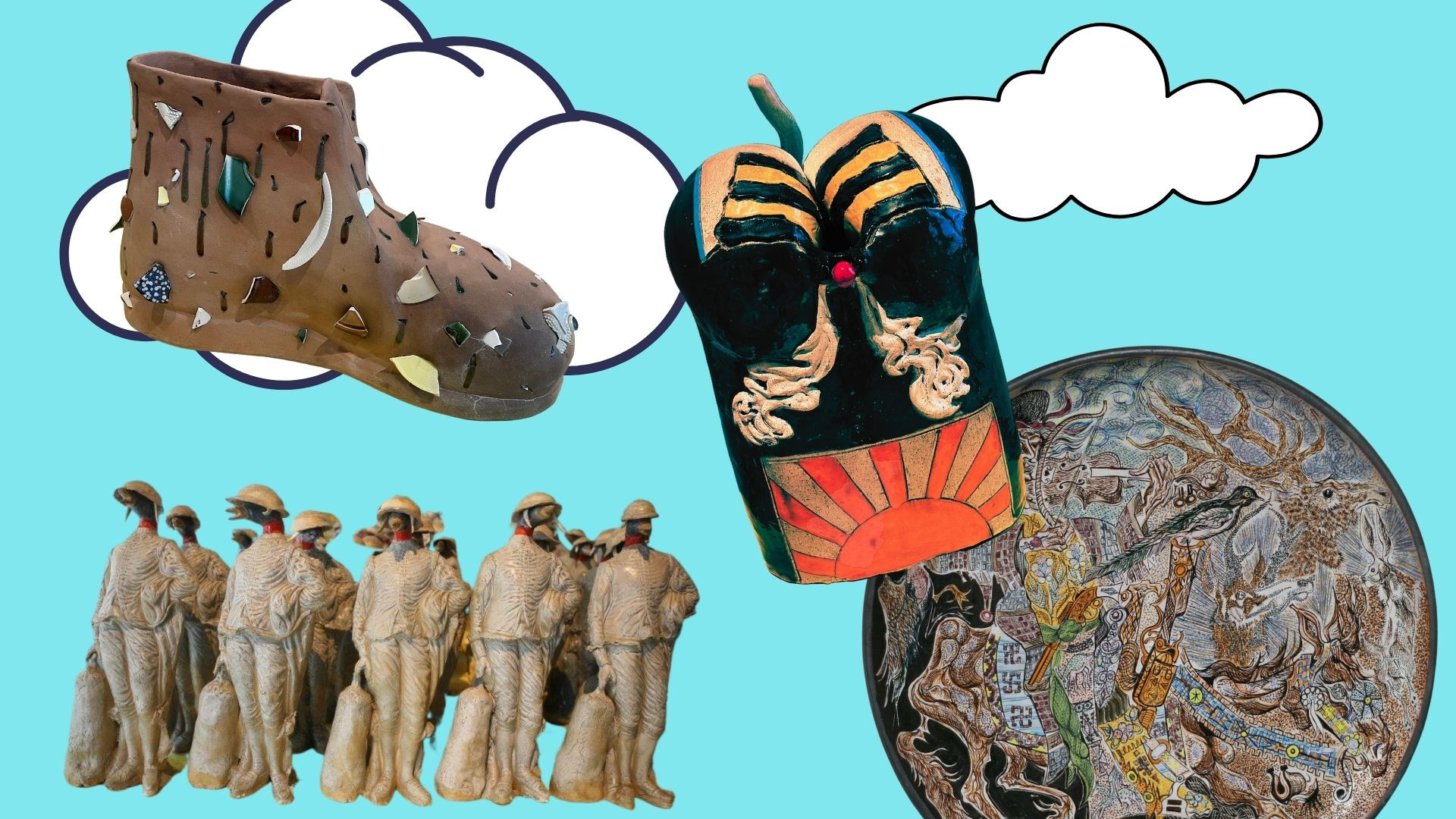 Saturday Free Family Workshops - Make It Funky
Teachers: Nicolle Hamm
Start Time: 11:00 AM
End Time: 12:30 PM
Breaking Boundaries with Clay
Join ceramic artist, Nicolle Hamm, in a workshop focused on Make it Funky: Bay Area Influence on Missoula Ceramics, on view through December 16, 2023. Hamm will guide participants through the exhibition, then assist in creating pinch pots that break the boundaries of functional pottery, inspired by the ceramic funk movement of the 1970s.
Nicolle Hamm is a woodfire potter and graduate of the University of Montana ceramics program. Her research on sustainability in clay has been presented at NCECA 2021 & 2023 and published in Studio Potter. Hamm holds a full-time position at the Missoula Art Museum as Administrator and Community Programmer.

Please arrive a few minutes early to ensure a spot. Children under age 7 should be accompanied by an adult. All materials are provided—just bring an open mind.
Image (above): Works by Doug Baldwin, Ken Little Patti Warashina, and Jay Rummel (clockwise from bottom left) on view in Make It Funky.