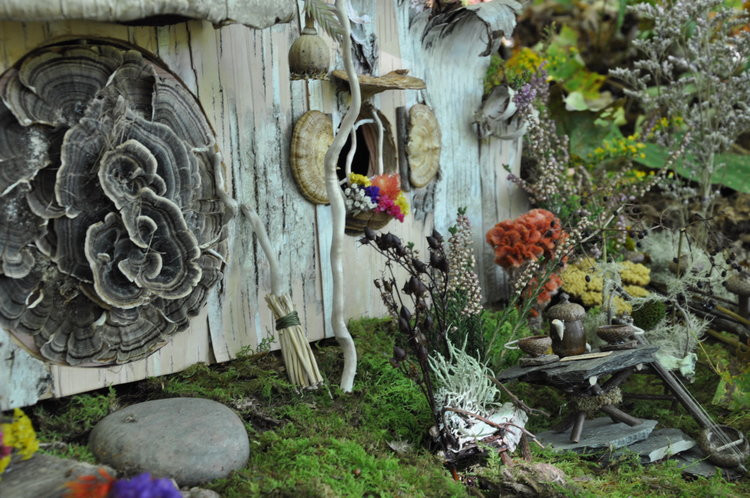 Summer Camp: Forest Sprites: Fairy Houses And Forage Bags
Teachers: Jennifer Ogden
Start Time: 9 AM
End Time: 12 PM
SOLD OUT
Ages 6-11
Campers will use wood and wool, including foraged materials, to craft a yurt-style fairy house with a felted wool roof as well as a hand-dyed foraging bag. Multiple fine craft and art techniques will be learned while also learning about wild-foraging and kinds of shelters.

$100 Members // $125 Nonmembers
Image: Fairy house exhibited in the annual Fairy House Festival at the Nature Museum in Grafton, VT.