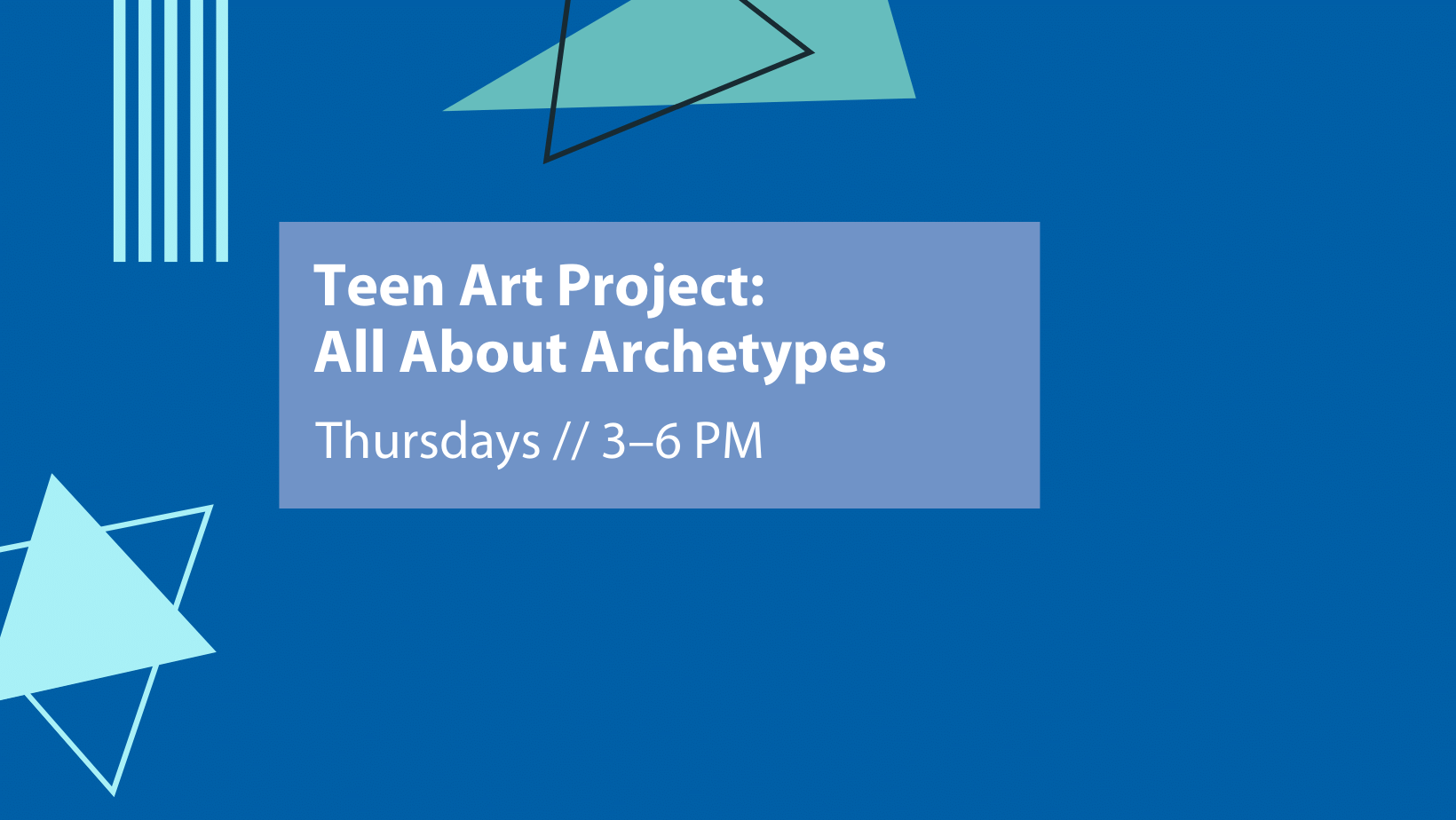 Teen Art Project: All About Archetypes
Teachers: Jenny Montgomery

All About Archetypes: The Power of Universal Symbols
Thursdays // 3–6 PM // Open to middle- and high-school students
In this FREE after-school art program, teens will step into the world of dreams, myth, fairy tales, and the deep unconscious as we explore archetypes in art. Explore how potent universal symbols express uniquely in different cultures, and how archetypes surround us even now. Teens will learn to recognize and interact with contemporary art containing archetypal themes and will create a variety of works based on archetypes that speak to them. By using current exhibitions at the museum, students will be introduced to archetypal themes. Brian Maguire's work wrestles with war and the human shadow. A group exhibition of animal images will invite familiar animals like the dog, bird, and horse to unfold as ancient symbols that speak in stories, art, and dreams. Marcus Amerman's exhibition brings us face to face with the bison archetype central to his Choctaw culture.
FREE PIZZA provided by Front Street Pizza!
Participants will get hands-on experience organizing and preparing an exhibition of their individual and collaborative artworks in the Lela Autio Education Gallery at MAM. Two-month commitment required—no drop-ins. Email us to register.