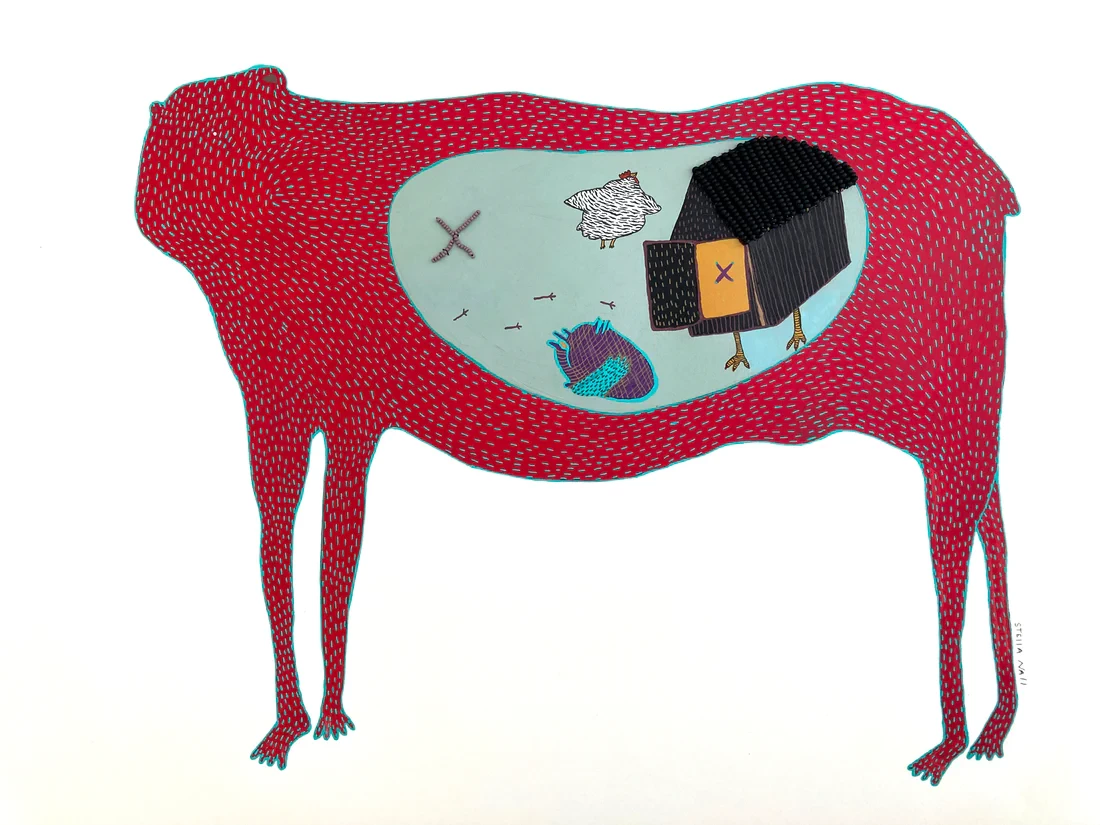 Teen Art Project: Visual Storytelling: Exploring The Art Of Communication
October 6 - December 8 2022
Teachers: Stella Nall
Start Time: 3:30 PM
End Time: 6 PM
Led by Teaching Artist Stella Nall. Image, top of page, Stella Nall, detail of Pollito.
Thursdays, October 6 - December 8, 2022 3:30-6:00pm
In this this 6-week fall program, teens are invited to join in an interdisciplinary exploration of the art of communication. Students will visit current exhibitions and examine their relation to wider cultural, historical and theoretical contexts. Through both collaborative and independent projects, they will focus on the relationship between making and writing within the framework of visual storytelling. This course will investigate how visual art may be utilized as a form of self-expression, as well as a tool to advance dialogue, mutual understanding, and community connection. Students will be equipped with the foundational tools of visual language, and will learn about the function of composition, formal elements and design in successfully sharing their experiences through art. Can't make it by 3pm? Please register and come after your school day ends. Register today by emailing kay@missoulaartmuseum.org.