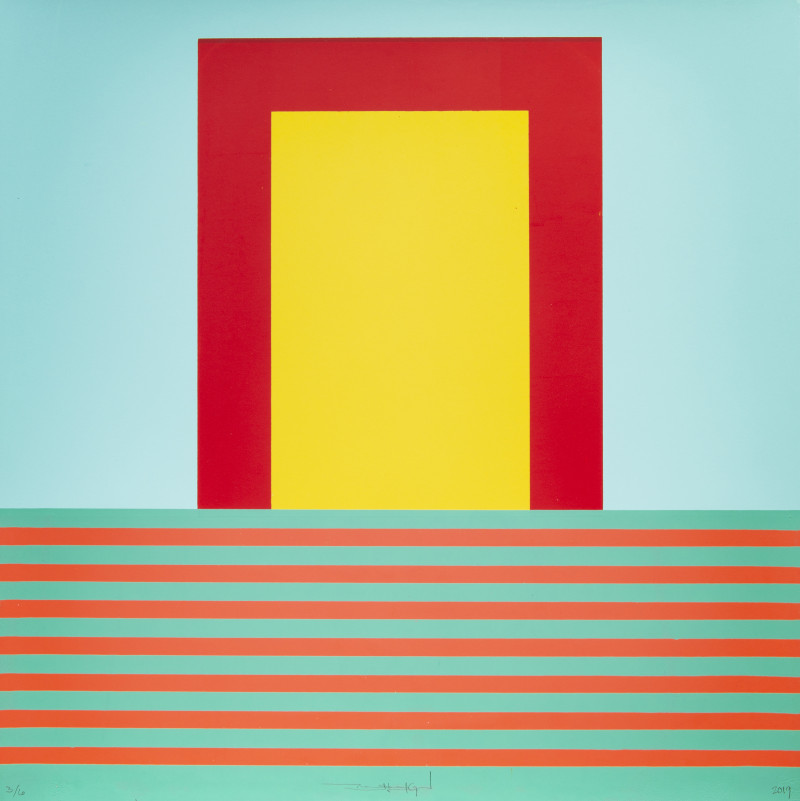 Contemporary Collectors Circle
Widening the Circle, Growing MAM's Collection
The Contemporary Collectors Circle (CCC) meets several times a year for programs including artist talks and exciting adventures to artist studios or collectors homes!
Even more exciting, the donations from this special group are dedicated to making an ambitious acquisition to the MAM Collection. The acquisition meeting (usually annual) offers an engaging interaction with MAM's senior curator and the featured artist.

CCC membership is open to any membership level! Whether you are new to collecting art or a seasoned collector, we welcome you! Dues are $100 per person contribution in addition to annual museum membership.
MAM's goals with the CCC are twofold: first, to make acquisitions to MAM's collection that support artists and strategically strengthen the collection, and, second, to offer three to four enriching events each year that take members to collectors' homes, artists' studios, and to exciting art destinations. Potential acquisitions will be presented to the group as the occasion arises, with the opportunity for members to contribute toward the purchases as a tax-deductible donation.
The CCC was formed in 2007 and in that time CCC membership dues have helped the museum acquire an impressive 13 artworks for MAM's collection and host dozens of unique programs related to collecting. Learn more about some of these artworks through MAM's Collection database.
To join the CCC or learn more, email Nicolle Hamm, Operations Assistant.