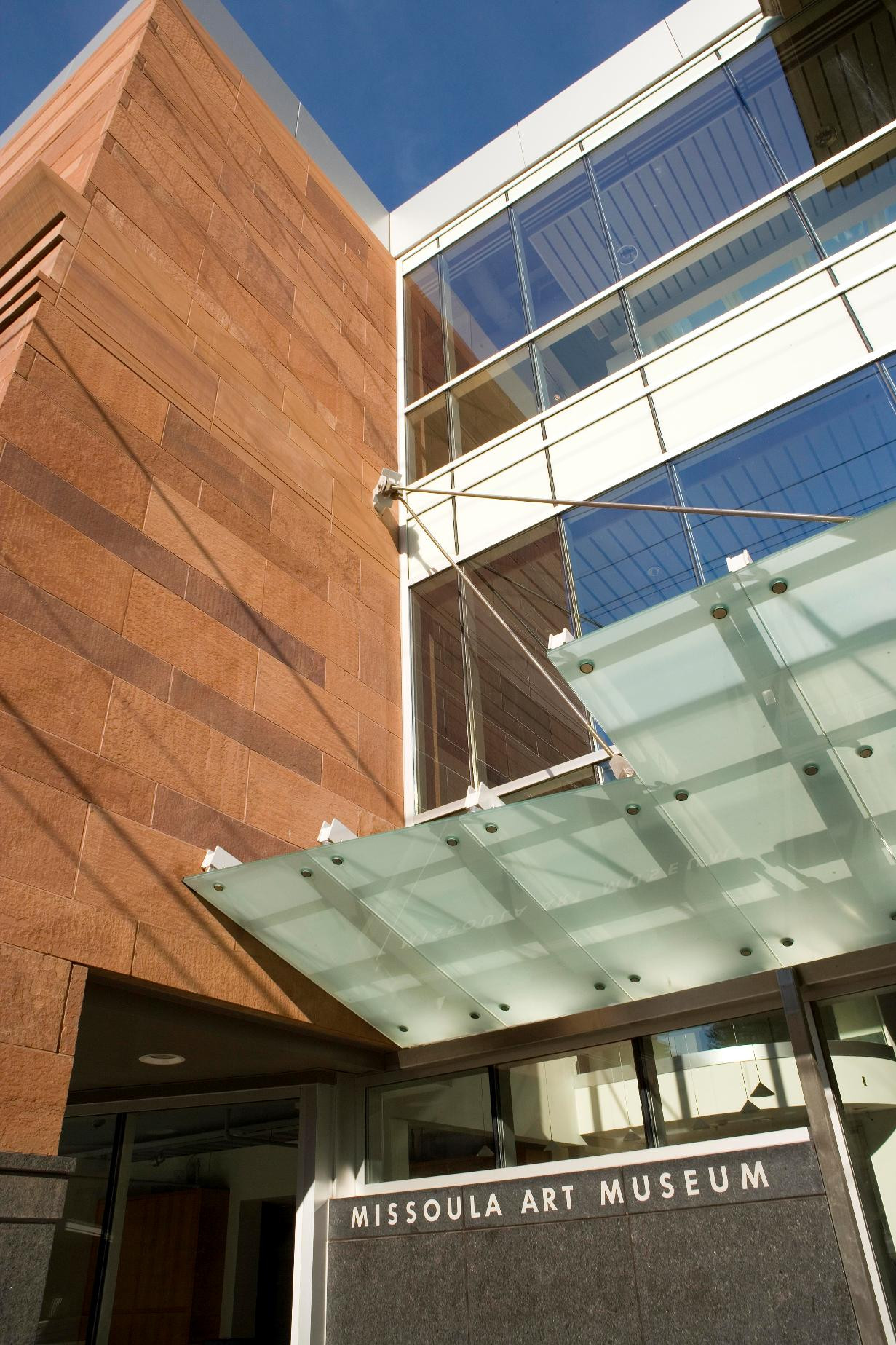 The Missoula Art Museum is open to the public during regular hours (Tuesday through Saturday, 10 AM to 5 PM).
We take the safety of our staff and guests very seriously. A maximum of 50 visitors is allowed in the building at one time. The Goldberg Family Foundation Library and the bookstore are open. Face coverings are recommended but not required, for all visitors over the age of 5 while inside the building, except if the child is enrolled in a MAM program. Read more about our updated protocols here.
Should you have any questions or concerns, please call the front desk during opening hours at 406.728.0447, or email info@missoulaartmuseum.org.

Protocols for Educational Programs and Events:

The Missoula Art Museum is committed to providing access to art and arts education during the COVID-19 pandemic. Please read the following protocols and plans for MAM's in-person educational programs:
PROGRAMS AND SERIES:
Summer Camps: Summer camps will be held on-site during summer 2021 with a maximum of 12 campers per session. Campers must wear face coverings indoors. All staff, students, teachers, and museum visitors are required to wear face coverings while interacting with campers. We will maintain distancing in the classroom and spend time outside each day in the Art Park for mask breaks and snacks. Snacks may only be eaten outside but water bottles are ok in the classroom. Please keep your child home and notify MAM if anyone in your household is ill.
School group tours will be available Tuesday through Friday and should be scheduled with museum education staff at least 2 weeks prior to the visit. Please email Kay Grissom-Kiely, education curator, to schedule school group tours. Each tour will have a capacity limit of 10 individuals (nine participants and one teacher/docent) or less. Only one tour group will be allowed in a gallery at a time. Signs will be posted at the gallery entrance when a tour is in progress. A maximum of 25 individuals are allowed in the museum building at a time.
Teen Open Studio: Teen Open Studio will be held weekly on Wednesday afternoons from 2:30 to 5:30 PM during the school year with a maximum of 9 participants. TOS is held in the classroom following proper sanitation and physical distancing. Pizza is donated by The Bridge Pizza and served on paper plates to teenagers. Teenagers must remain in their seats while eating. The last TOS session will be held on June 2, 2021, and will re-start when the 2022 school year begins.
Saturday Family Workshops: In-person Saturday Family Workshops have been canceled. Families are invited to visit our website to download free art-making worksheets related to the exhibitions on view at MAM. New additions will be added when available.
FACE COVERINGS:
All children between the ages 5 and 18 are required to wear a face covering that covers the nose and mouth while in the museum for a MAM program. Staff and MAM teaching artists must wear a mask while interacting with children.
SNACKS AND WATER BOTTLES:
Students will need to bring their own water bottle, labeled with their name. If your child needs to bring a snack, please make sure it is in a sealed container.
COMMON AREAS:
Common or high-traffic areas within the MAM building will be outfitted with appropriate signage to inform social distancing, especially at gathering points or areas vulnerable to close proximity interactions like hallways, bathroom entrances, and building exits. All high-touch surfaces such as tabletops, chairs, and door handles will be sanitized at scheduled times throughout the day according to a sanitization checklist developed under the recommendation of the Missoula City-County Health Department.
HEALTH CHECKS FOR CLASSES/WORKSHOPS:
If your student, or someone in your household, has a fever at or above 100.4 degrees or is experiencing any symptoms of illness, please stay home. Health department guidelines mandate that, if this happens, your student may not return to the museum's programs for seven days. MAM will do its best to register your student into another program in the event that your child must stay home. If another student or staff member tests positive for COVID-19, MAM will work in tandem with the Missoula County Health Department to notify all camp families as soon as possible. MAM staff will not be performing daily temperature checks on students but will ask you to pick up your child if they are not feeling well. MAM staff and Teaching Artists will encourage the use of handwashing stations, hand sanitizer, and distancing techniques throughout the day.
FUN AND NORMALIZATION:
Although these adaptations might be a little difficult for some kids, we will do our best to make sure that all events remain fun and there is a sense of normalcy. We will continue to monitor COVID-19 in our region and follow all evolving guidelines recommended by the CDC and the Missoula City-County Health Department in order to prioritize the safety of our staff, students, and everyone in the MAM family.
—Kay Grissom-Kiely and Jenny Bevill, education staff at MAM.