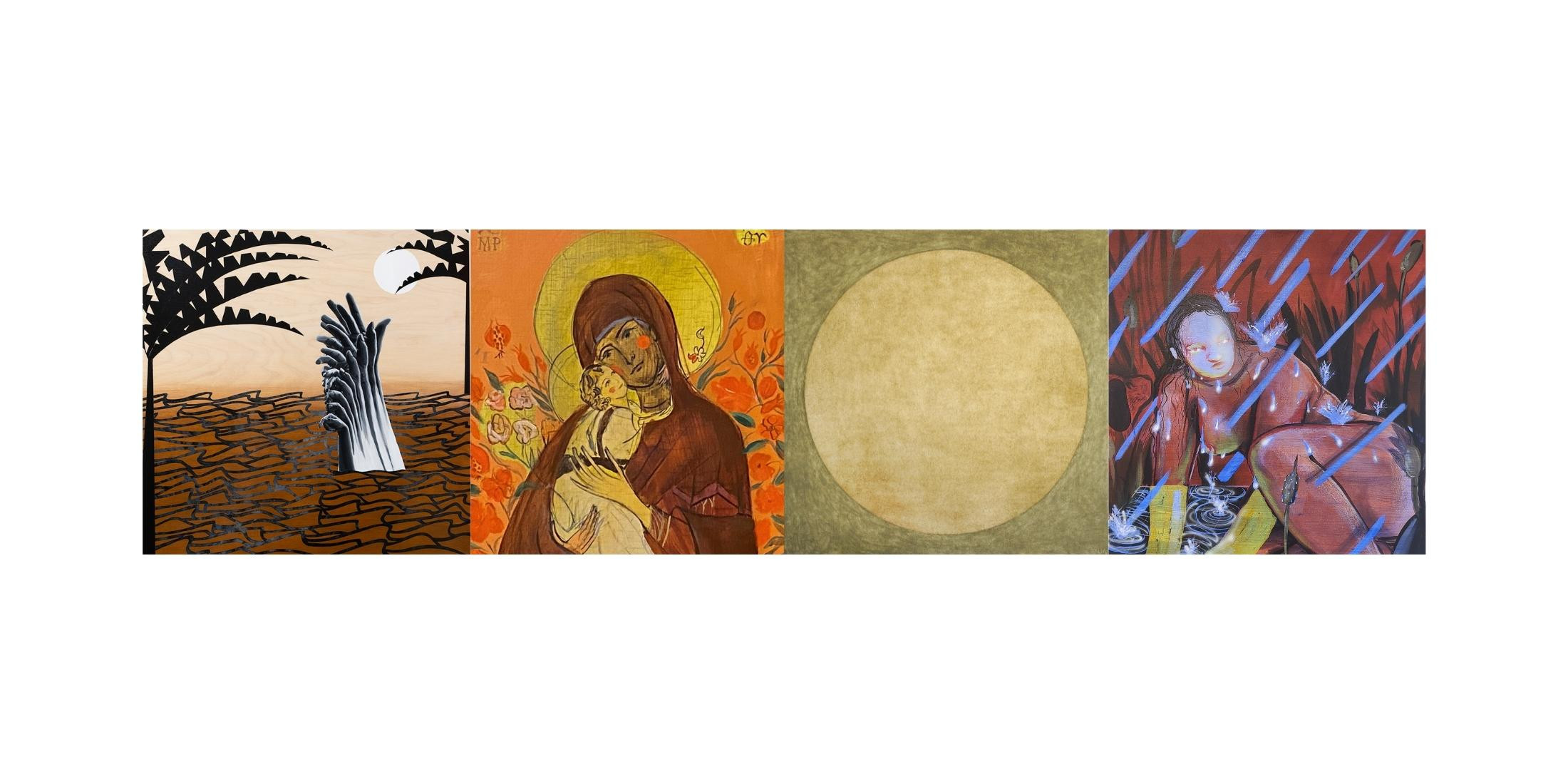 Imaging The Sacred Exhibition Reception
Join MAM on First Friday from 5 – 8 PM to celebrate the hard work of four dynamic women artists—Birdie Hall, Talia Roberts, Daphne Sweet, and April Werle. This group exhibition focuses on how each artist engages the topic of conventional and fringe spiritual movements through explorations of Christian mysticism, planetary properties, and representations of feminine spirituality. Each artist rooted into their connections with the Earth, their diasporas, and their corporality to reimagine histories, reconnect to the natural world, and reclaim the power and positivity of women's bodies. Each incorporate spiritual symbolism or depicts spirituality to different degrees and with different motifs—often relating spirituality through the body or through nature.
MAM Senior Curator Brandon Reintjes will speak on the curatorial vision for this project at 6 PM.
Imaging the Sacred is on view at MAM September 27, 2022 through February 18, 2023.