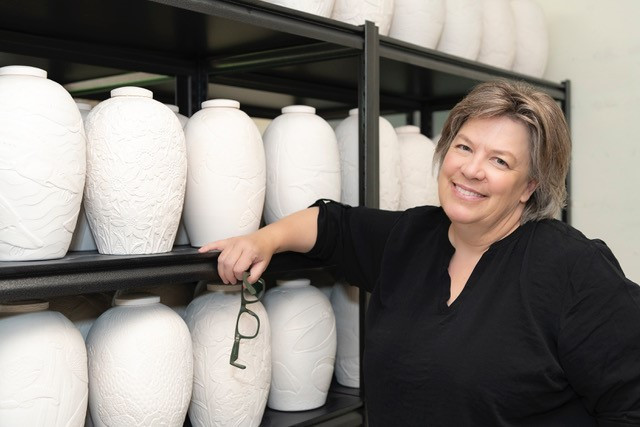 Julia Galloway Hometown Celebration
Doors at 5 PM, Celebration at 5:30 PM

Join MAM and Radius Gallery to toast ceramicist Julia Galloway! This year, Galloway received 3 major lifetime awards!
Galloway was named the 2023 Artist of the Year by the Ceramics Arts Network and Ceramics Monthly publication. She serves as Director-at-large of the National Council for the Education of the Ceramic Arts (NCECA), and in March, NCECA honored her as a Fellow of the Council for her outstanding contribution. Galloway currently maintains her home studio in Missoula, MT, and was selected Arts Missoula's 2023 Individual Artist Award for exceptional achievement in her craft.

Galloway has also served on the board of the Haystack Mountain School of Crafts and the Archie Bray Foundation for the Ceramic Arts, and is the author of service-based educational websites, including: "Montana Clay," "Field Guide for Ceramic Artisans," "Library of Cups," "Random Acts of Clay," and "Making History." She was raised in Boston and earned her MFA at University of Colorado-Boulder. She is a professor of art at the University of Montana in Missoula, where she was the Director for the School of Art for five years after moving to Montana in 2009. She was named a Distinguished Scholar at UM, the first person in the arts to receive this recognition since 1986.