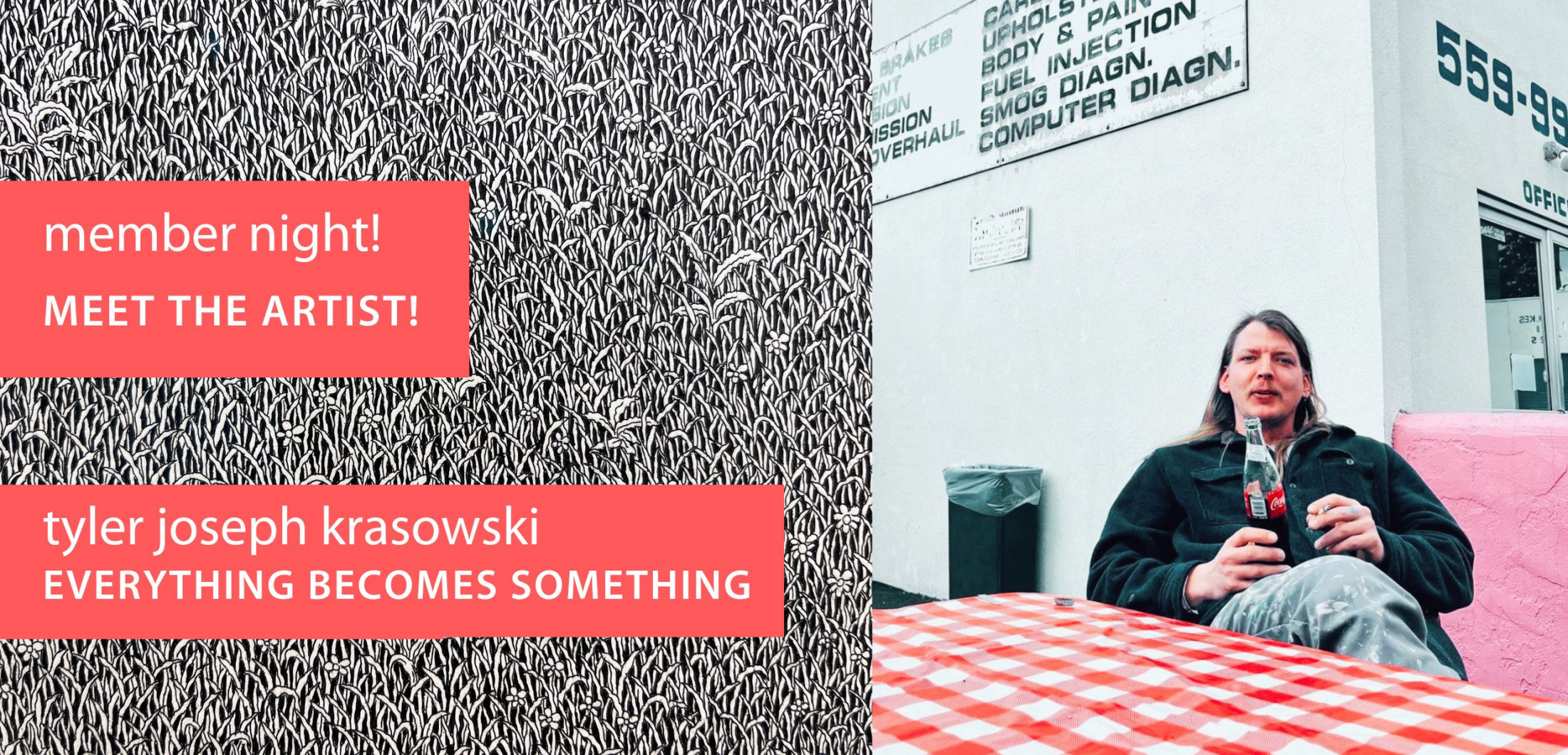 Member Night With Tyler Joseph Krasowski!
June 22
5:00 PM - 7:00 PM
Join us to celebrate Everything Becomes Something with artist Tyler Joseph Krasowski. Bring your membership card for a free glass of wine!
Krasowski's works in pencil, pen, and printmaking are sublime, meticulous, and funny as heck. He finds and defines the spiritual edges and linings of both classic natural subjects of contemplation and humbler subjects associated with tattoo art and other vernacular forms.

Image: Tyler Joseph Krasowski, detail of Grass, 2019, etching reworked with ink pen, copyright the artist.