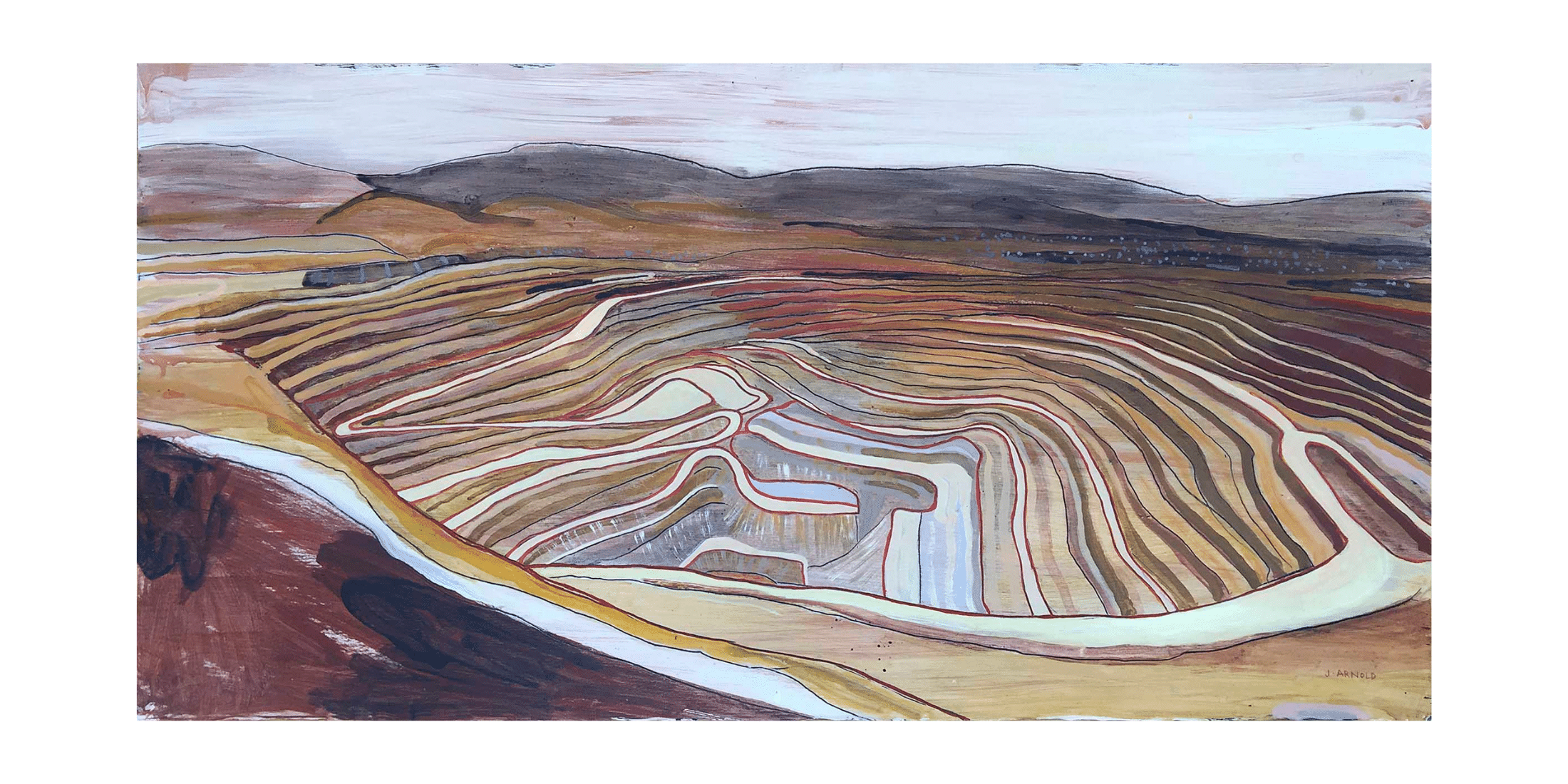 Screening: Pieta: Lament At The Edge Of The Abyss
7 PM
"Pietà: Lament at the Edge of the Abyss" was composed by composer Jerry Mader at the invitation of Peter Koch and the late Edwin Dobb, cofounders of the EXTRACTION: Art at the Edge of the Abyss. EXTRACTION was mounted as a national protest movement bearing witness to the environmental devastation caused by open-pit mining, strip mining, and their ultimate impact on the Earth. The EXTRACTION project has produced hundreds of exhibitions and events. MAM presented three exhibitions under the umbrella of this project in the summer of 2021.
Pietà premiered on October 2, 2021, in Seattle, and was performed by the Seattle Sound Ensemble, Bobby Collins, director, with Karen Bentley Pollick as violin soloist. It was slated for a reprise on October 9 at the Missoula Art Museum but was unfortunately canceled.
In lieu of that performance, Jerry Mader has produced a 38-minute film containing the basic elements of the concert; a reading of the traditional Sweet Medicine Prophesy by Dr. Richard Littlebear, President of Chief Dull Knife College in Lame Deer, Montana, with Cheyenne Honor Songs by Conrad Fisher, Northern Cheyenne singer, and the recorded video of the Seattle Premiere of Pietá.
Q&A with Jerry Mader, Peter Koch, and Dr. Richard Littlebear will follow the screening.
In the film, Mader brings two sites are in focus; the Berkeley Pit mine in Butte, Montana, and the strip-mining operation in Colstrip, Montana, which boarders the Northern Cheyenne Indian Reservation.
The Berkeley Pit, once known as "the richest hill on earth" is 7,000 feet long, 5,600 feet wide, and 1,600 feet deep. After it ceased being an active mining operation, it became a toxic lake leeching poisoned water into the surrounding watershed as it does to this day, despite the company's claims that the waste is being mitigated (it is in fact being siphoned away to the tailings pond at a new pit mine a few miles away). In 2016, 600 snow geese died on the pond after they mistakenly landed for a rest during their annual migration north in 2016.
The Northern Cheyenne Reservation, located in southeastern Montana, sits atop one of the largest deposits of low-sulfur bituminous coal in the Western Hemisphere. As a consequence, the tribe is under constant pressure from coal companies to sell or lease their land. The unemployment rate on the reservation is 70% and many of the younger Cheyenne, seeking a way out of poverty, are tempted to sell. An equal number who hold fast to traditional values continue to resist. Dr. Richard Littlebear (Cheyenne) and Jerry Mader have collaborated on several oral history and language preservation projects over the last 20 years. His intimate understanding of the economic needs of the Cheyenne people brings the impact of strip mining on the reservation into sharp focus and extreme relevance for the EXTRACTION: Art at the Edge of the Abyss project.