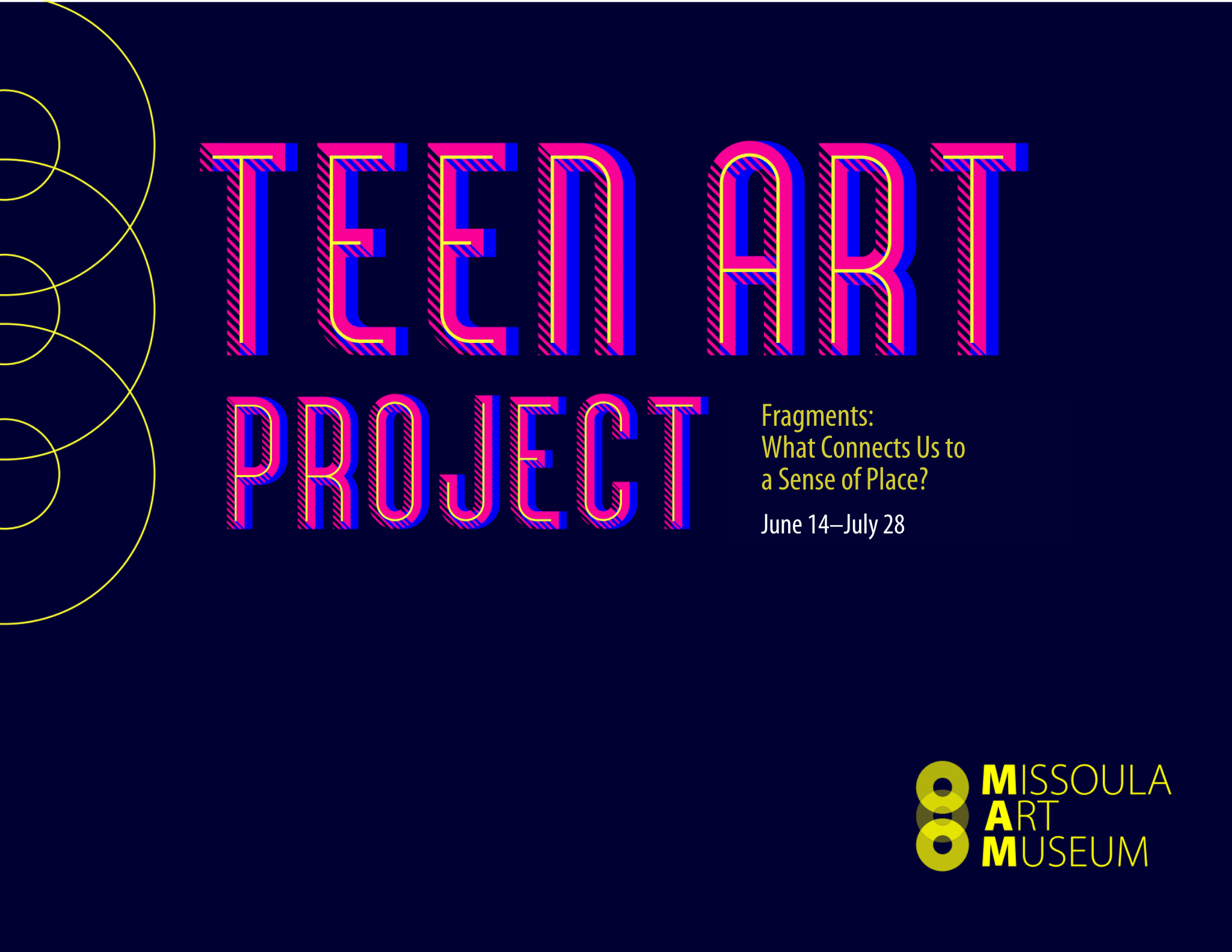 Summer Teen Art Project (TAP) Unveiling Celebration
Young artists from area high schools are creating magic this summer at MAM! Over 20 teens are working closely with Resident Artist, Janaina Vieira-Marques and National Student Poet, Sarah Fathima Mohammed to design a site-specific public art installation for the downtown Missoula community to enjoy. Based on the concept, What Connects Us to a Shared Sense of Place?, teens are using Polaroid cameras and their poetic minds to explore memory, identity, and place. This public art installation will be interactive with the community and is intended to be naturally biodegradable. Please see for yourself and join us at the unveiling celebration on Monday, September 12, 5-6pm on the Higgins Street sidewalk in front of First Interstate Bank in downtown Missoula.
Fragments: What Connects Us to a Shared Sense of Place?