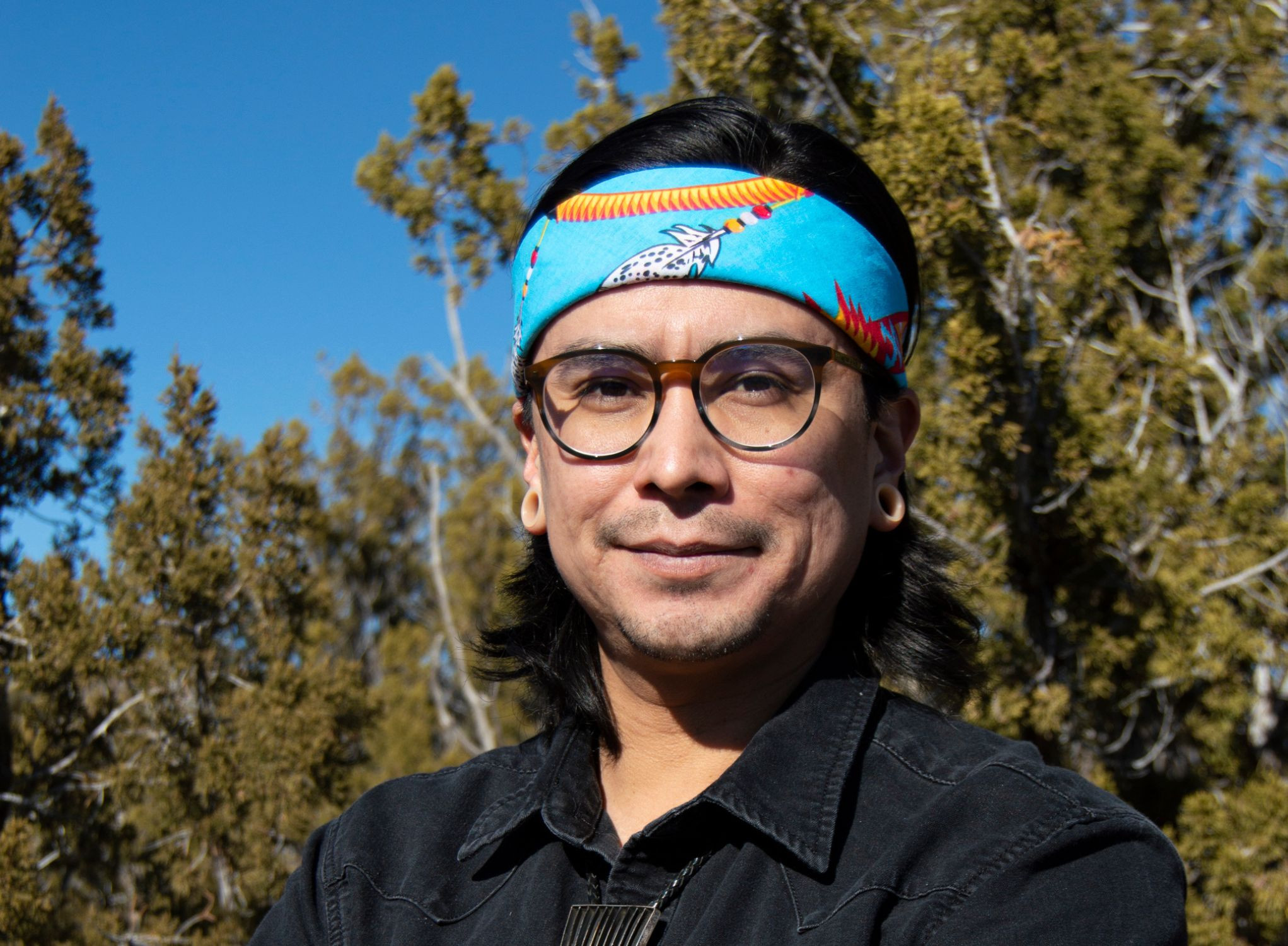 Terran Last Gun: Artist Talk
Join Terran Last Gun/Saakwaynaamah'kaa (Piikani/Blackfeet) in the Lynda M. Frost Contemporary American Indian Art Gallery for an artist talk. Coffee hour with the artist at 10 AM; talk at 11 AM.

Terran Last Gun: Future Cosmic Energy is the first solo exhibition of the artist's work in Montana. Through geometric abstraction,Last Gun contributes to an ongoing Indigenous narrative, exploring the varying relationships between color, shape, nature, and sky. Son of notable painter Terrance Guardipee, Last Gun comes from a long visual tradition: "My work bridges the ancient to the contemporary. I am creating a new Piikani art form that is bold, vivid, even humorous at times and has minimalist and geometric qualities that are potent in meaning, content, and place."
Last Gun received his BFA in museum studies and AFA in studio arts from the Institute of American Indian Arts (IAIA) in 2016. At IAIA he was a student of Neal Ambrose-Smith. He has received awards from the First Peoples Fund, 2020 Artist in Business Leadership Fellowship, and the Santa Fe Art Institute 2018 Story Maps Fellowship. In 2022, Last Gun was named one of the "Twelve New Mexico Artists to Know Now in the Southwest." He is currently represented by the McClain Gallery, Houston, Texas, as well as Hecho en Mano in Santa Fe and Gallery Hózhó in Albuquerque, New Mexico.

Image: Terran Last Gun, photograph courtesy Samantha Tracy.