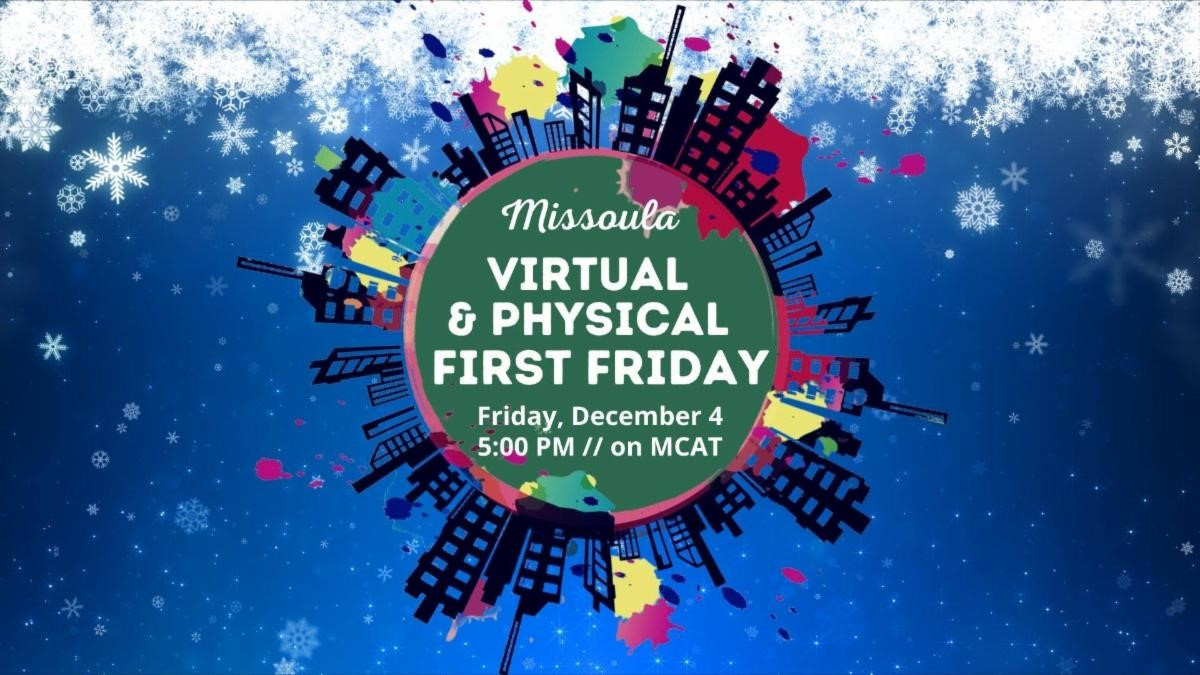 Virtual First Friday - December
Tune into the Missoula Community Access Channel's YouTube channel (link below) at 5 PM to see this months' lineup of virtual First Friday content!
MAM's contribution is a wonderful behind-the-scenes studio tour by Gaku Tsutaja. Gaku Tsutaja participated in the Open AIR Artist-in-Residence program in Missoula during summer 2019. Her focus on the loyalty hearings at the Alien Detention Center at Fort Missoula during World War II resulted in the video project Beautiful Sky Golf Course, which is on view at MAM through December 19, 2020. In this video, she discusses her newest project, Enola's Head, wherein she continues to weave Japanese gigaku mask making, anthropomorphized animals, and World War II history together.

Watch the entire lineup, hosted by MCAT and ArtsMissoula:
Gaku's video will also debut at 5 PM MST on MAM's YouTube channel: