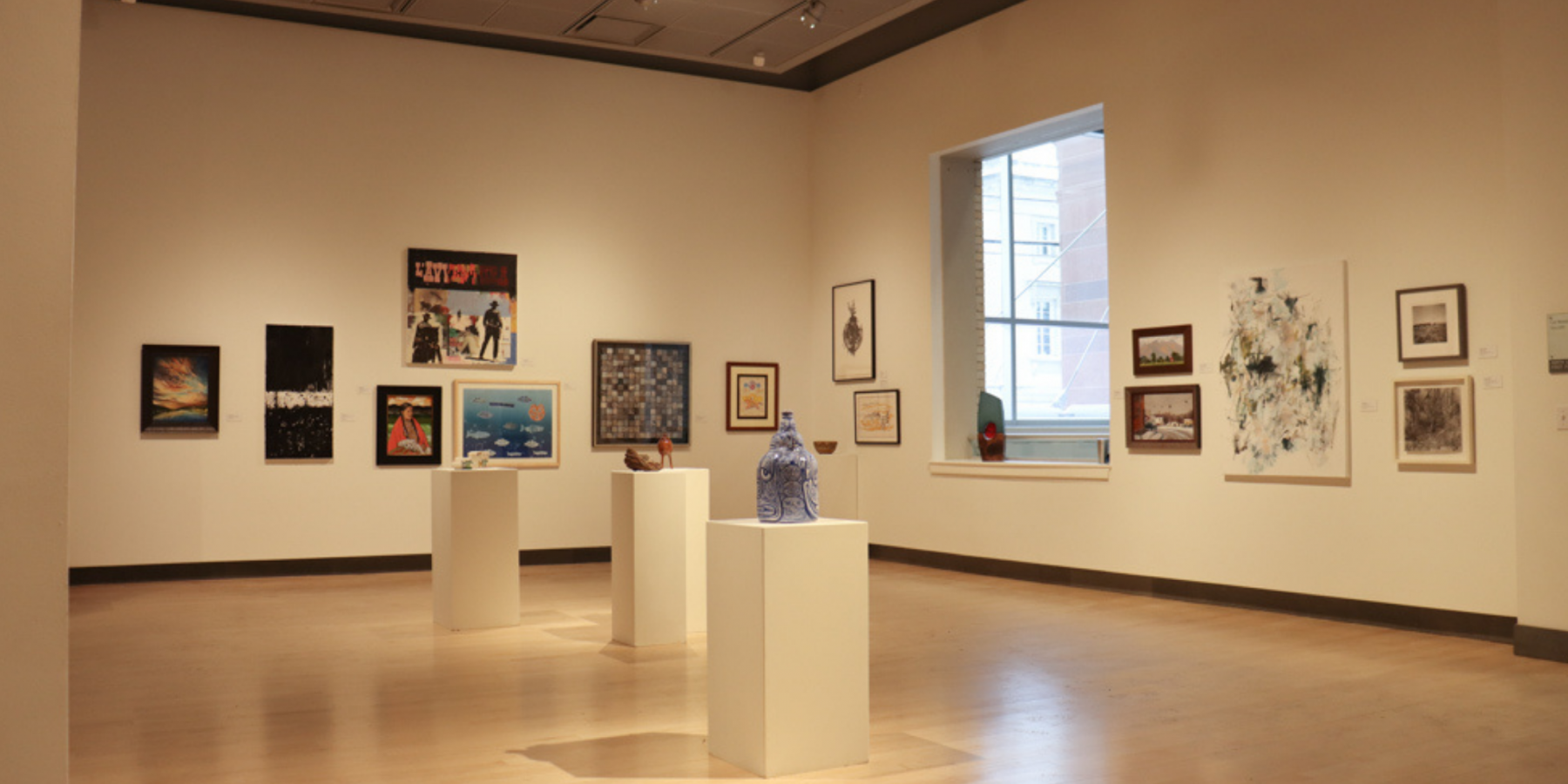 2022 Auction Exhibition
January 7 2022 - February 3 2022
MAM is excited to announce the return of the annual Benefit Art Auction exhibition! This year, all 80+ pieces will be installed in the Carnegie Gallery, the largest exhibition space in the museum.
Visit the bidding site
to learn more about each piece.
All silent auction pieces will be available for Buy It Now from January 24 through January 27! Bidding on all silent auction items will open on January 28, 2022. Ten pieces will be auctioned off during the live-streamed event on February 5, 2022. Click here to learn more.
Please note that the last day to see this exhibition is Thursday, February 3. MAM will be closed on both February 4 and 5 to prepare for the main auction event.
What does it look like to install over 80 pieces of artwork in the museum's largest gallery? Watch this behind the scenes video to see how our curatorial team works their magic: