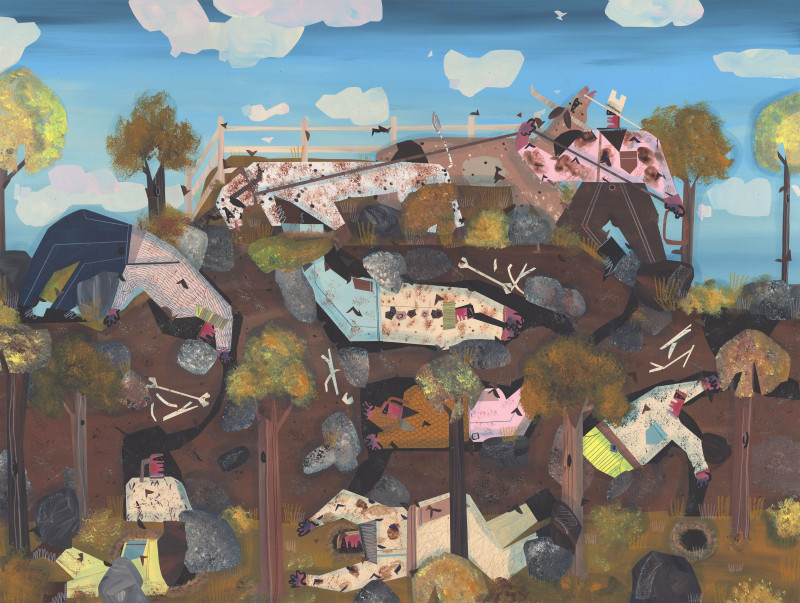 Andrea Joyce Heimer: Pastime
October 20 2021 - January 29 2022
Andrea Joyce Heimer was born in Billings, Montana, and lives in Bellingham, Washington. Heimer's narrative painting and drawing practice investigates the subject of loneliness—largely informed by autobiographical stories such as her own adoption—in order to examine how humans experience feeling alone. Her work has been covered in outlets including Art in America, Wall Street Journal, New York Times, The New Yorker, New American Paintings, and Huffington Post.
She received an MFA from the New Hampshire Institute of Art and has taught at the Oregon College of Art and Craft, Emily Carr University of Art and Design, and Western Washington University. Heimer was a 2019 recipient of the Joan Mitchell Foundation Painters & Sculptors Grants, a 2019 Betty Bowen Award finalist, and a 2018 Neddy Award finalist in painting, a 2015 recipient of the 5790projects Award, and a 2013 Neddy Award finalist in painting.
Heimer is represented by Nino Mier Gallery in Los Angeles. Her work has been included in international shows at Almine Rech in Paris, Pinakotheke der Moderne in Munich, and Nino Mier in Brussels. In 2017, Heimer was one of 55 artists selected to participate in the 15th Istanbul Biennial. She is currently pursuing doctoral studies on alternative pedagogies and feminization of post-secondary art education.
This exhibit is sponsored by Clyde Coffee.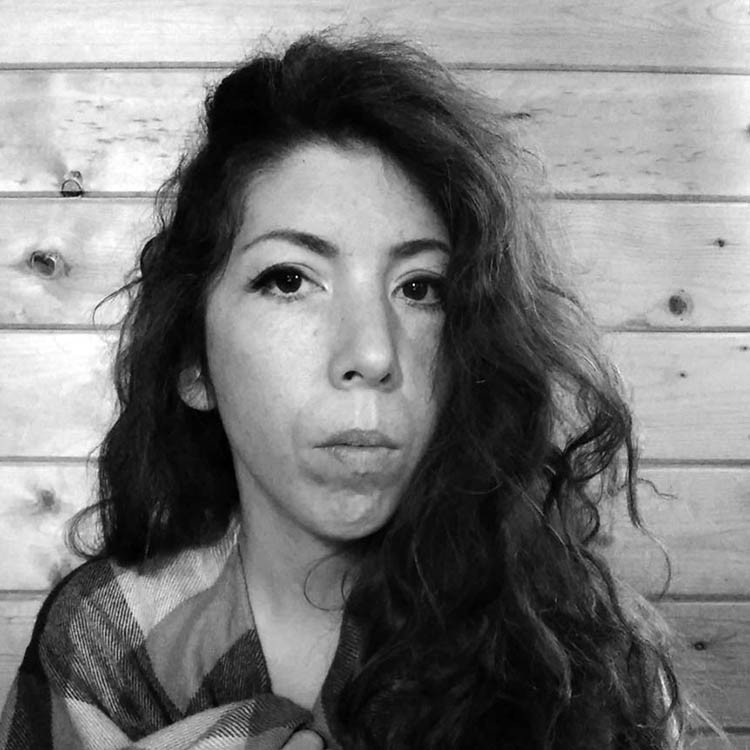 Artist Statement
Over the course of the pandemic, I've found myself thinking about my relationship to the passage of time. My feelings are scattered. There's my duress regarding turning 40 and the cultural weight of that number, and there's awe there too, reverence even, at the speed in which time seems to pass even as the world sits gridlocked in crisis. Then there is confusion that the opposite also seems true, time can crawl. As someone who runs from one project to the next in order to avoid myself, this last one has been a bitter pill.
Over the months of Covid closures I softened my personal time stoppage with alcohol, anger, depression, and drunken internet purchases. I also started thinking back to my childhood in Montana. I had hours and hours to fill back then, especially during the summers, and nothing to do. But I did fill that time, with make believe and exploring and bike rides, and later with cars and curfew bending and boys. I tried to conjure up the will to apply that knack for contented time wasting to my current situation. It seemed impossible. "Why can't I 'do nothing' anymore," I thought angrily. "What happened?"
In frustration I made a list of memories from back then, of what exactly I did to pass the time when there was seemingly nothing to do. The recollections were not as rosy as one might expect when reflecting on childhood but I had my answer. I used to do inane things, dark things, exploratory things, dangerous things. Stupid things. Weird things. I'm sure you did too. We all did before we became adults.
In hindsight, I can see these pastimes aren't just silly games born from neverending free time and the absence of responsibility. That's what I wanted them to be—a set of youthful time-wasting strategies I'd forgotten but could remember if I really tried. Instead, I see the list for what it is, a string of plotlines just starting, many of which I continue now. Pastimes that try to make sense of myself, of the world and other people, of fear, of loneliness, of sex, of idleness, of time, of other things I probably don't know the names for yet. This collection of work is about the pastimes I had back then and how I think about them now—time wasted and time gained.