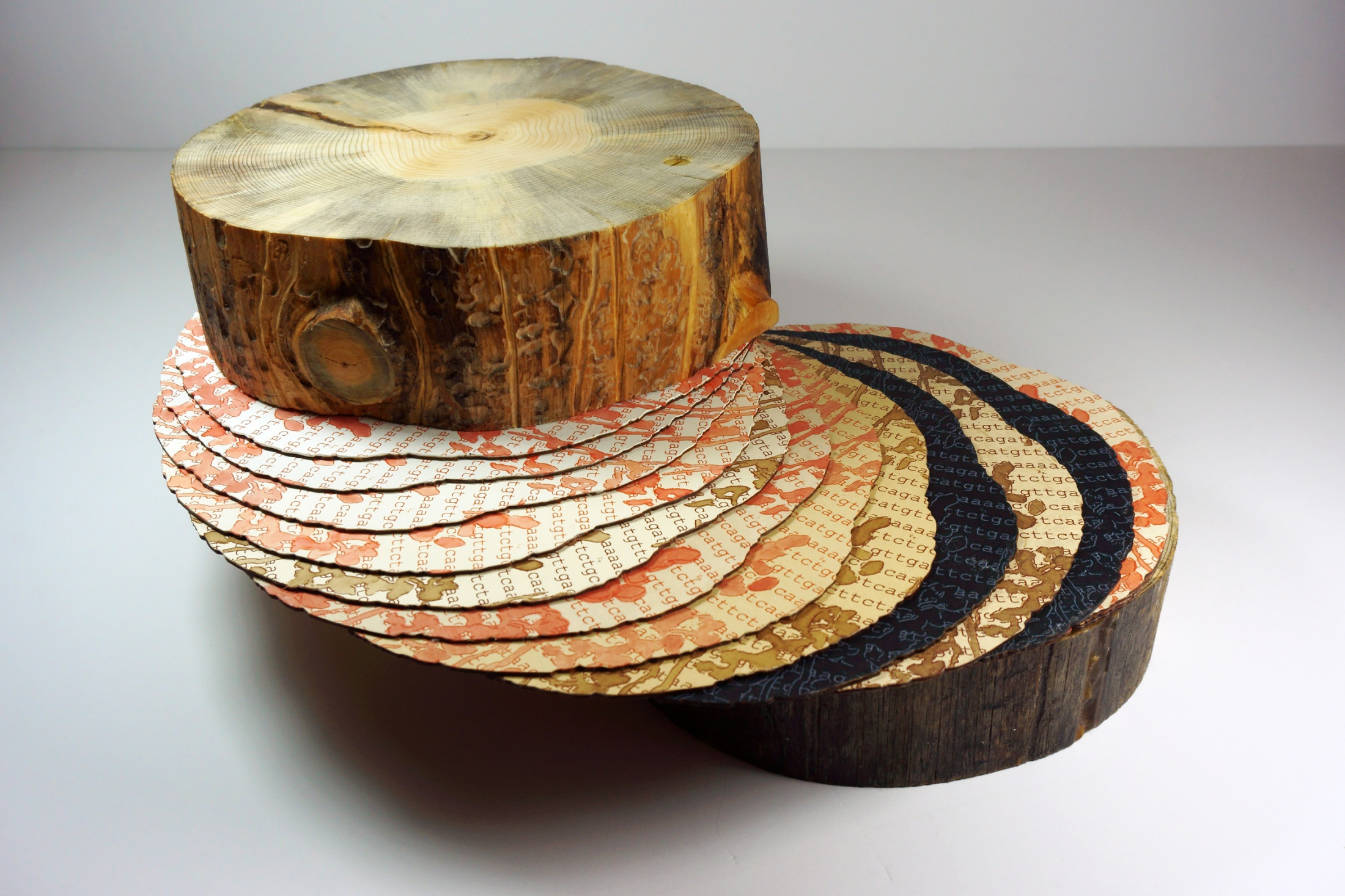 Below The Bark
October 1 2021 - February 26 2022
Artworks of Disturbance Ecology
Below the Bark: Artworks of Disturbance Ecology is an exhibit about an unusual topic for art: bark beetles, forests, and climate change. The topic is supremely relevant to western Montana, the U.S. Intermountain West, and all North American forest ecosystems in many, many respects: commercial, recreational, and environmental.
Beetle-kill is compounded by climate change: at first, trees stressed by heat and drought are more vulnerable to attack; further, the beetles' larvae no longer freeze during warmer winters so reproduction rates soar, tipping their populations from endemic to epidemic. Montana alone has lost approximately seven million acres of trees to beetle kill. The works presented are strongly influenced by both artistic inspiration and practice as well as scientific research and philosophy.
Featuring pieces by Suze Woolf, Jim Frazer, and Tim Musso and scientific data by Dr. Diana Six. This exhibit is sponsored by the Holiday Inn Downtown.

Related Press:
• Montana Kaimin, Missoula Art Museum exhibit explores beetle art 'Below the Bark', October 14, 2021
Watch the panel discussion with all four collaborators, moderated by Brandon Reintjes: