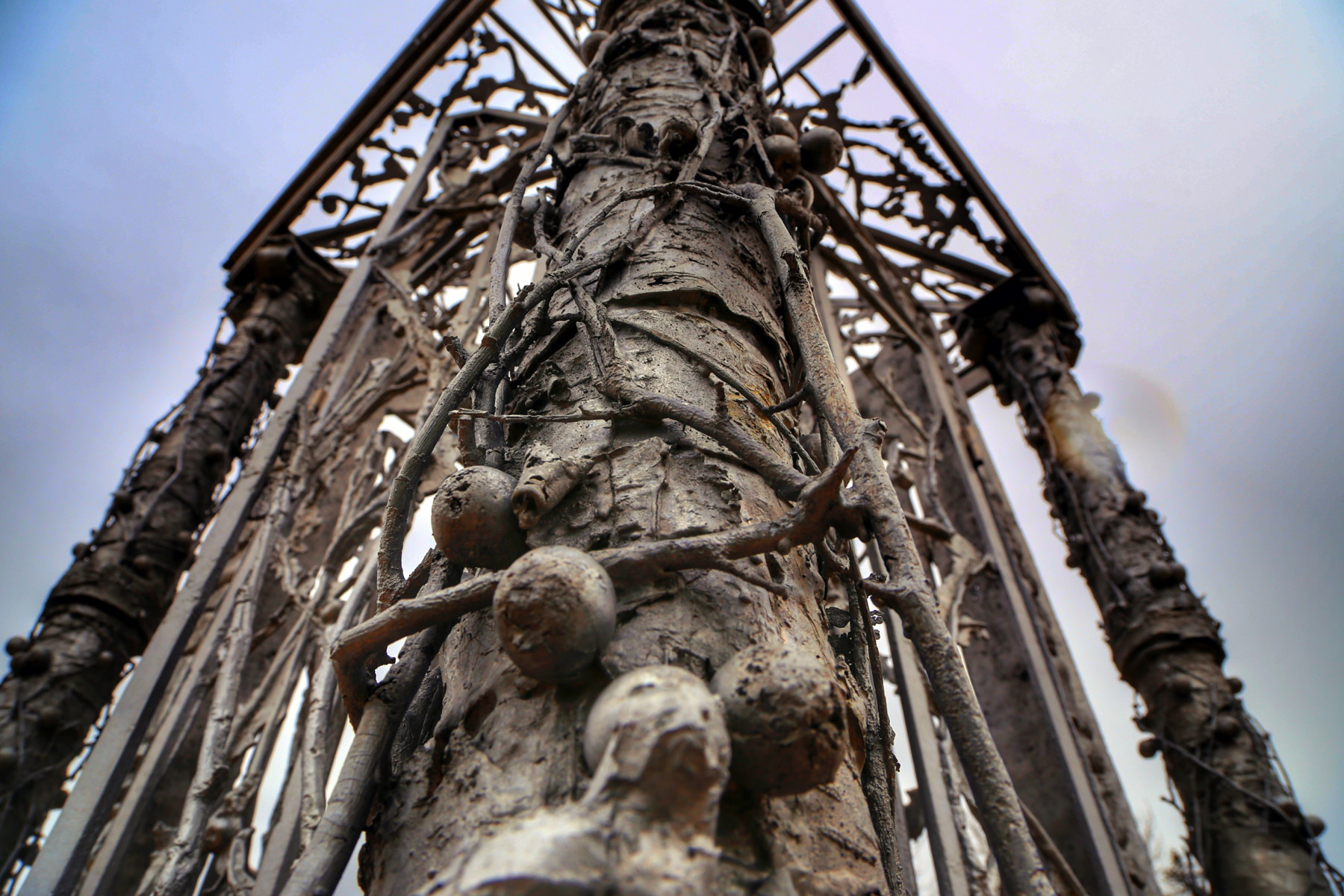 Clarice Dreyer: In The Garden
May 13 2019 - October 4 2019
Missoula Art Park

MAM is proud to present another great Montana sculptor this summer in the Missoula Art Park: Clarice Dreyer. Despite numerous awards and accolades, Dreyer has never had an outdoor solo exhibit of her cast sculptures in her home state, and MAM is pleased to now have a dedicated exterior gallery designed by a landscape architect for art to showcase this exceptional work. Dreyer is an artist who creates paintings, prints, and sculpture in cast bronze and aluminum that emulate natural forms, systems, and phenomenon.
Dreyer is a lover of nature, birds, and flowers, and her works seemingly insist on a garden setting. Her human-scale pieces are both intricate and strong, evoking an imaginary fairytale world and suggesting utility at the same time. She says, "My work incorporates the mysteries of nature, elements of my own memory, and excerpts from rural life to create a metaphor for ordinary life as an aesthetic and spiritual existence. It is this feeling of harmony between humankind and nature that gives life and vision to my art."
Born and raised in Missoula until age 12, she now lives in Bozeman where she and her husband, painter Steve Kelly, ran Botanica, a contemporary art space that specialized in cutting-edge floral arrangements. Dreyer received her BFA from MSU in Bozeman, and her MFA from the University of California, Berkeley. She has completed several public art commissions, exhibited extensively across the country, and is represented in numerous public and private collections. She is the past recipient of the NEA fellowship grant in 1982, 1984, and 1990, and has received numerous other awards. This exhibition includes loans from the Holter Museum of Art, Yellowstone Art Museum, Montana Museum of Art & Culture, private lenders, and the artist. Sponsored by Caras Nursery & Landscape and the Flower Bed.
Related Programs:
Art Swing with Exhibition Artists including Clarice Dreyer: Friday May 31, 5-8 pm, Artist tour 5–6 pm