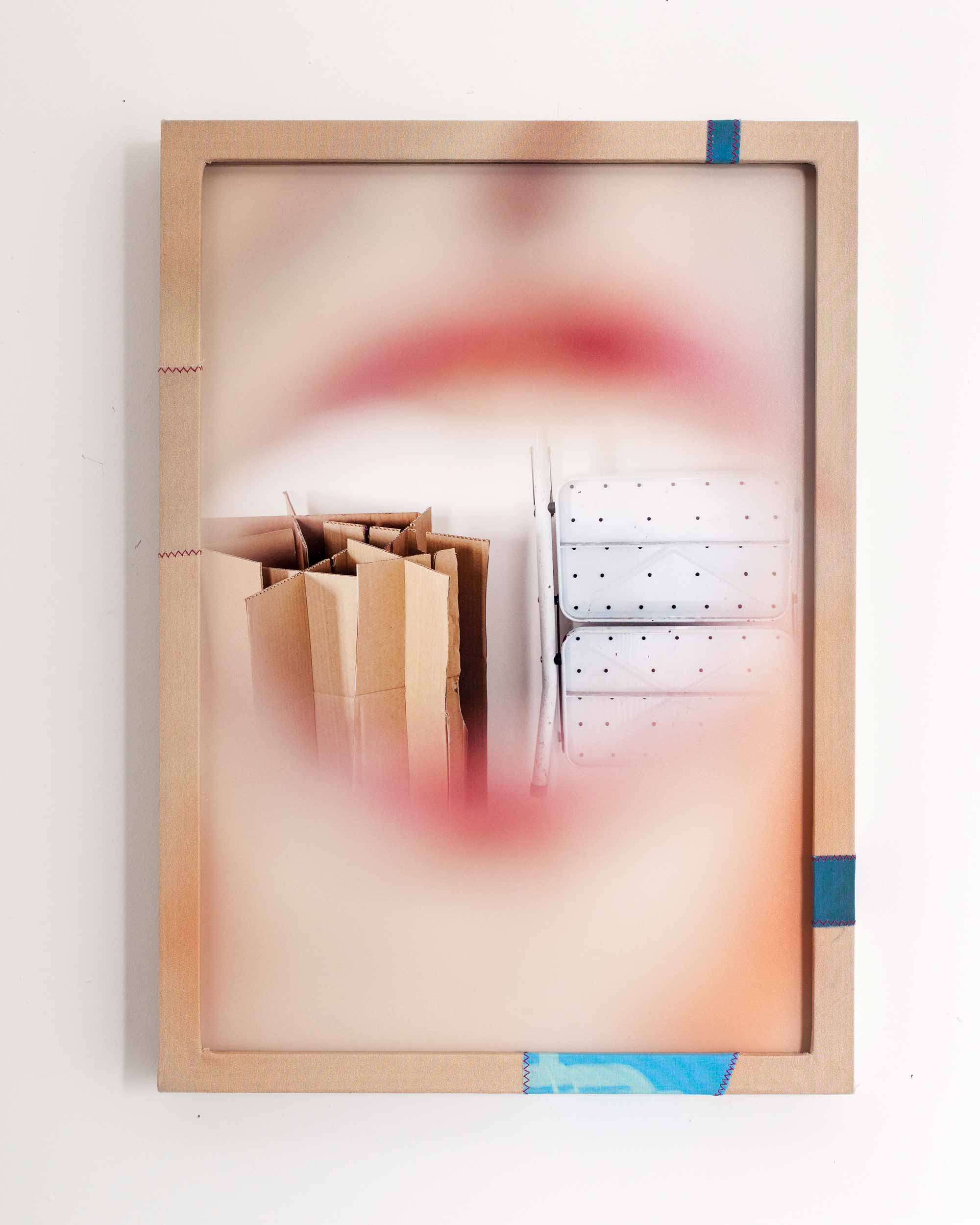 Ellen Garvens And Barbara Weissberger: Perception
October 21 2019 - March 1 2020
Challenging Perception From Behind the Lens
Organizing exhibitions can be a complicated process. In the case of Ellen Garvens and Barbara Weissberger: Perception, MAM Associate Curator John Calsbeek and Senior Curator Brandon Reintjes contemplated the right approach, direction, and artists to create an exhibition focused on new approaches to photography at a pivotal moment when the medium is undergoing such drastic changes and broad redefinition. Calsbeek and Reintjes were familiar with Barbara Weissberger's work from her time spent in Basin, Montana in residence at the former Montana Artists Refuge. They maintained correspondence with the Pittsburgh-based artist during her annual visits to Montana. When she began making elaborate 'set up' compositions from the detritus of studio practice using common objects like string, white paper, or cardboard to make photographs about photography as a subject, they took notice. Wanting to exhibit this new series, Calsbeek and Reintjes began to plan an exhibition. Rather than include every photographer who uses non-traditional approaches to photography, they chose to keep a narrow focus and looked to another artist on the opposite coast whose work covered remarkably similar ideas and approaches—Ellen Garvens.
Garvens, who teaches photography at University of Washington, was trained as a painter, but uses photographs and videos in her current practice. MAM curators introduced Garvens and Weissberger and proposed a joint exhibition of 'set up' photographs that subvert the viewer's perception in many different ways. Calsbeek and Reintjes were able to do a studio visit with Garvens in Seattle and select work, followed by a studio visit with Weissberger in Basin.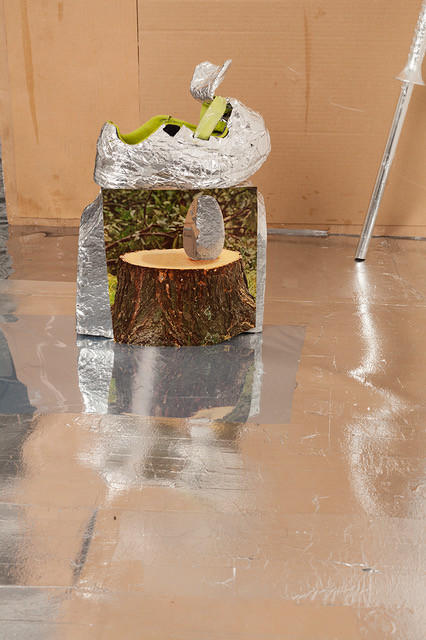 The resulting photographs included in Ellen Garvens and Barbara Weissberger: Perception undermine the usual aesthetic relationships such as perspective, orientation, figure/ground, viewpoint, spatial relations, light, focus, and depth, causing viewers to reassess what is fundamental to their aesthetic experience. Each artist creates a fiction, a make-believe that is both humorous and absurdist, a bit like a magic act or how theater can suggest a world of imagination, limitless possibilities, and a sense of excitement.
Ellen Garvens, Chopping Block, 2019, inkjet print, courtesy and copyright the artist.