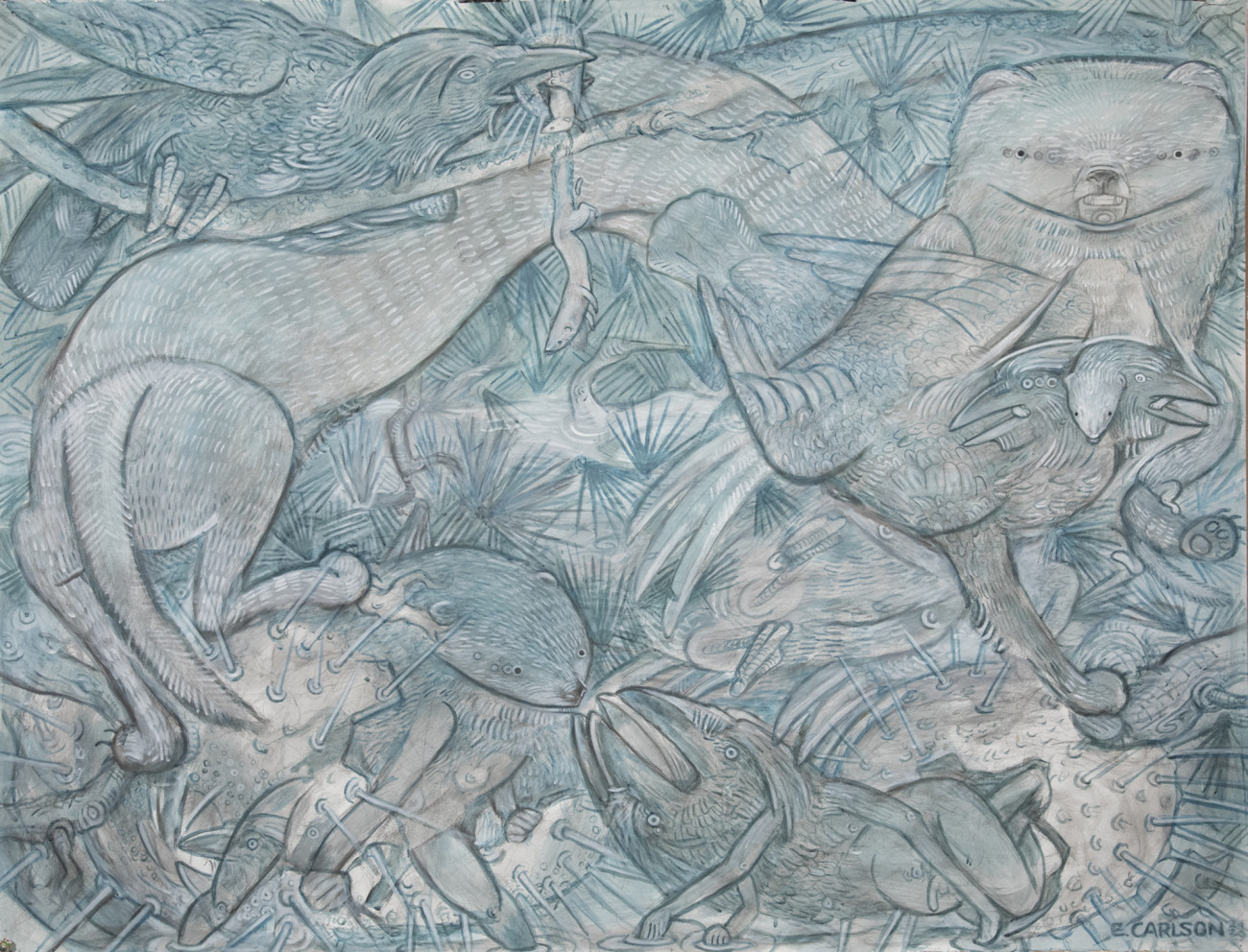 Eric Carlson: Entanglements
February 23 2021 - May 29 2021
Carlson is an archaeologist and archaeological illustrator whose work has greatly influenced his art and has trained him to see time and the spaces we occupy as accumulations of interwoven lives and constant change. This exhibition is comprised of 15 new, complex, large-scale paintings that explore the entanglements of living organisms and processes of change. Time, in these paintings, is durational allowing depictions of movement and the flow of energy. The imagery is inspired by real-life experiences the artist has had in a variety of wilderness settings throughout Montana, Alaska, and Hawaii.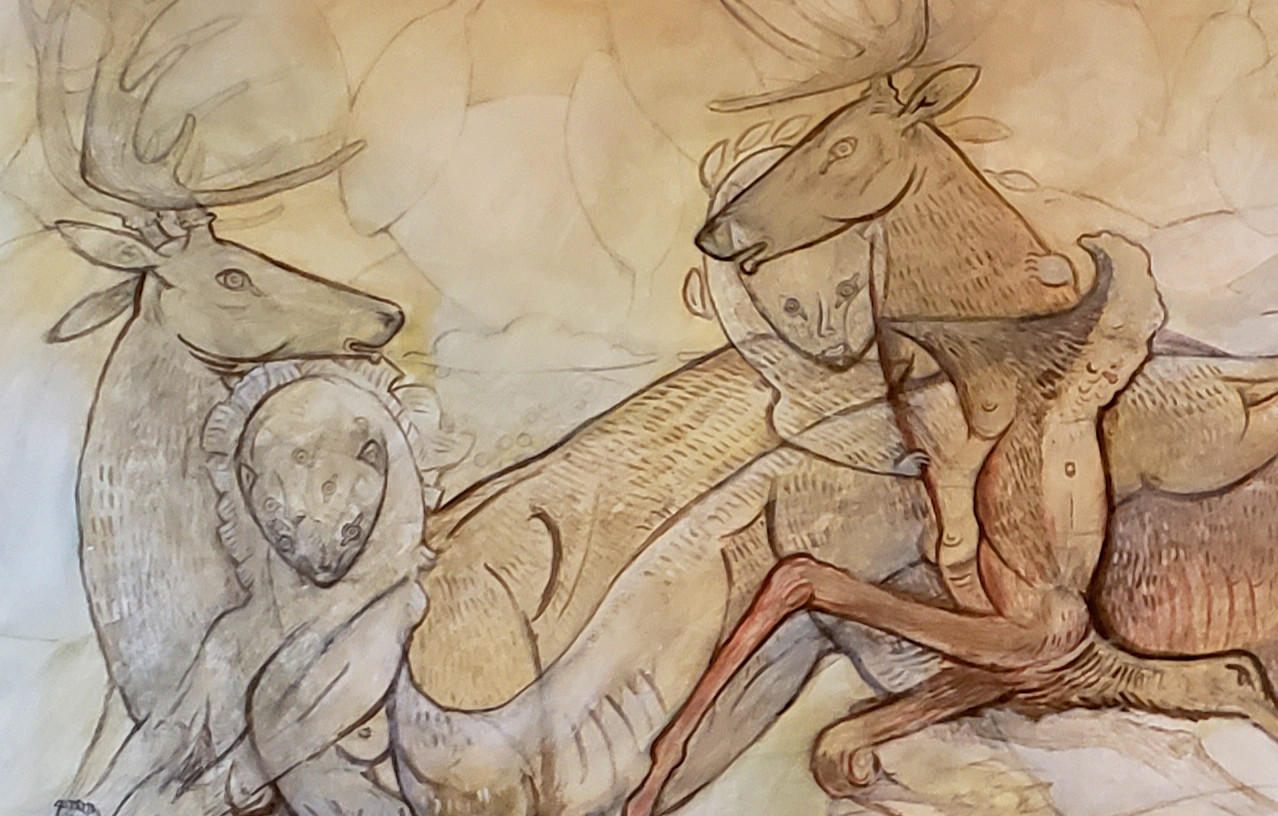 Above: Detail of Deer jumping over water, Rattlesnake Creek, MT, 2020, acrylic and graphite on paper 50 x 38 inches, copyright the artist.
Related press:
'Entanglements': An artist-archaeologist's encounters with nature
- Missoulian - March 5, 2021
Artist Talk Recording:
Artist statement
"…every place is woven as a gathering of stories, of the comings and goings of diverse human and other-than-human beings."
—Timothy Ingold, anthropologist, 2000
"This body of work explores small events in the natural world around us that build places, the events that interweave and entangle organisms with one another and with their landscapes. The landing of a chickadee on a blade of grass in the Rattlesnake, the interaction of a crow and an owl in a Missoula neighborhood, the consumption of a deer by a wolf at Glacier National Park – all reveal deep layers of interconnections. These paintings are in motion, alive, energized by the creatures who inhabit them.
The work depicts durations, not snapshots or moments stuck in time. The worlds released from stasis flow into one another, passing through permeable boundaries of flora and fauna.
All work in this exhibition was generated in the last 14 months and was inspired by real-life experiences the artist had while in remote regions of Montana, Alaska, and Hawaii. The paintings direct attention to our nation's valued natural spaces and the importance of direct engagement with them. The simple process of sitting, sketching, seeing, and remembering in these natural settings honors the places and the creatures who reside there, and who continue to build entangled worlds." —Eric Carlson, February 2021