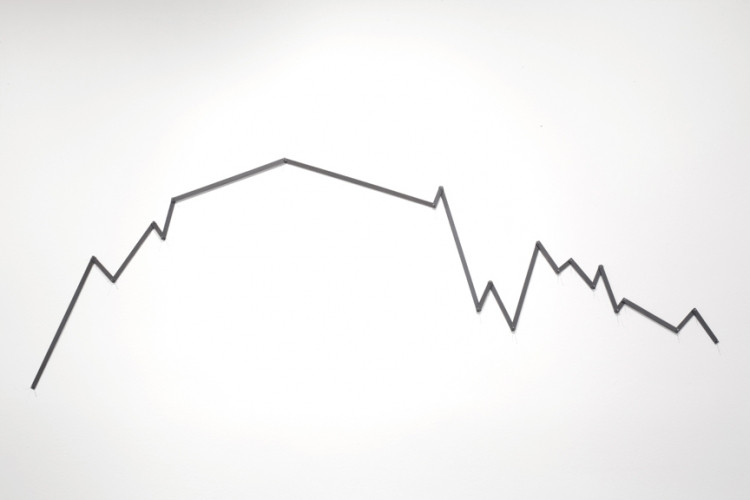 Hamish Fulton: 21 Pieces Of Wood For A 21 Day Walk In Montana
January 18 2013 - April 14 2013
MAM is pleased to present a compelling artwork from our Permanent Collection: Hamish Fulton's conceptual artwork 21 Pieces of Wood for a 21 Day Walk in Montana. In 1997, MAM hosted this innovative and influential English artist in the exhibit A Twenty One Day Walk in Montana. 21 Pieces of Wood was inspired by Fulton's three-week walk in the granite and clouds of the Beartooth Mountains. Following the "Leave no Trace" wilderness ethic, Fulton did not remove any objects from the Beartooths but instead kept a diary of ideas, poetry, and drawings as inspiration for his artworks and installations.
Since the early 1970s, Fulton has been labeled a sculptor, photographer, conceptual artist, and land artist. Fulton, however, characterizes himself as a "walking artist," asserting that, "If I do not walk—I cannot make a work of art."Fulton first came to prominence in the late 1960s as one of a number of artists—including Richard Long and Gilbert & George—who were exploring new forms of sculpture and landscape art. Fulton's time as a student at St. Martin's College of Art in London and his journeys in South Dakota and Montana in 1969 encouraged him to think that art could be "how you view life" with less focus on the production of objects. The act of walking has remained central to Fulton's practice and although only Fulton experiences the walk itself, the texts, assemblages, drawings, and photographs he presents in exhibitions and books allow us to engage with his experience.
Fulton has conducted his walks throughout the UK and Europe, the US and Canada, Mexico, Peru, India, Australia, and other places across the globe, and has exhibited in an equally wide range of prominent museums and galleries around the world. Enhancing the display will be several of Fulton's beautiful drawings from his Beartooth walk, on loan from the Susan and Roy O'Connor Collection, to add further insight into the artist's process.