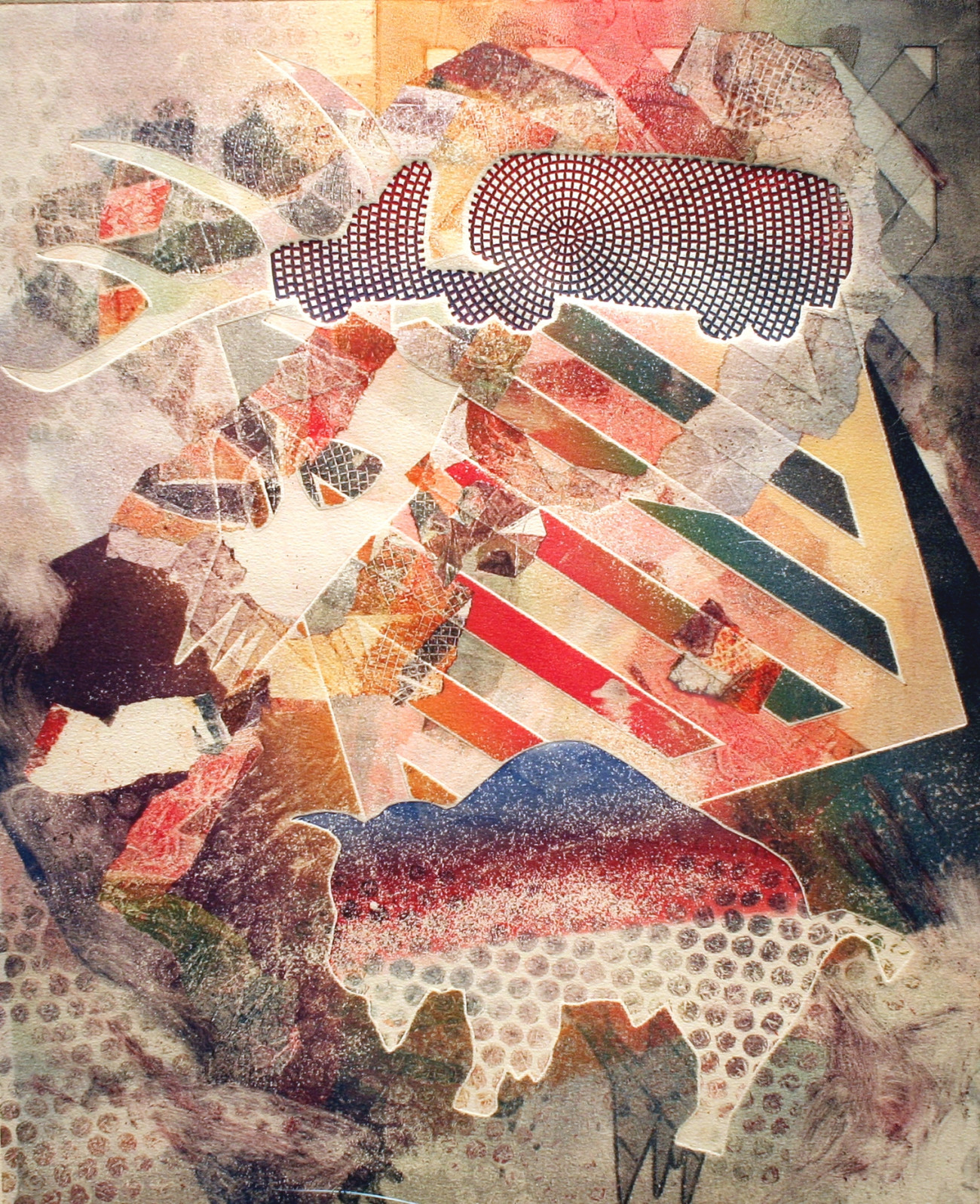 Indian Education For All (IEFA)
July 12 2013 - September 22 2013
A Museum/School Collaborative grant to promote Indian Education for All (IEFA), sponsored by Montana State Office of Public Instruction (OPI) and the Montana Historical Society, was awarded to MAM this past fall. The grant is intended to support the efforts of museums in promoting American Indian education in the schools through the use of unique collections connected to Montana's indigenous population. The project is proving a perfect match for
MAM's Contemporary American Indian Art Collection and fourth-grade students at Lowell, Franklin, and Hawthorne schools. Renée Taaffe, MAM Education Curator, selected three works from MAM's Contemporary American Indian Art Collection to share with the fourth-grade classes. This particular project is unique in using contemporary art objects. Indian Education for All projects, for the most part, fall into the historical arena and feature traditional aspects of native culture. Though this aspect is critically important, often the contemporary voice of Native people speaking about today's concerns is lost. In contrast to this, the contemporary artworks chosen for the grant by artists Corwin Clairmont and Jaune Quick to See Smith, address contemporary concerns. Clairmont's work references important environmental concerns that the tribe has been contending with over the past few decades and Quick-to-See Smith's work speaks to the continuity of native culture as it operates in the world today.
As a means to make the art readily accessible to the fourth-grade classes, MAM has joined forces with the Missoula Writing Collaborative (MWC), an organization that brings poetry into Missoula's classrooms and already actively working with fourth-grade classes. MWC, MAM, and the teachers recognized that the expressive and expansive language of poetry is an exceptional tool to use exploring the multiple layers of meaning in a work of art and, in this case, bringing a deeper understanding of the contemporary Native American experience.
The MWC poets met with the students in their classrooms and wrote a series of poems about each work. As students worked through the writing process, the poets pushed the students to dig deeper with their language to fully express what they perceived and felt. These poems were collected and compiled in a small book for students, parents, and teachers.
This investigation continued as students viewed a short film, produced by the grant, featuring artist Corky Clairmont. This prepared students for the final portion of the program where they viewed the artworks at MAM and met and worked with Corwin Clairmont. These visits occurred in April. The exhibit showcases the artworks made by the students during their time with Clairmont.
This project lays the groundwork for future projects with MAM's Contemporary American Indian art and artists and with Missoula schools. MAM looks forward to projects that support knowledge and understanding built through the shared creative expressions of Montana's native peoples and young students.