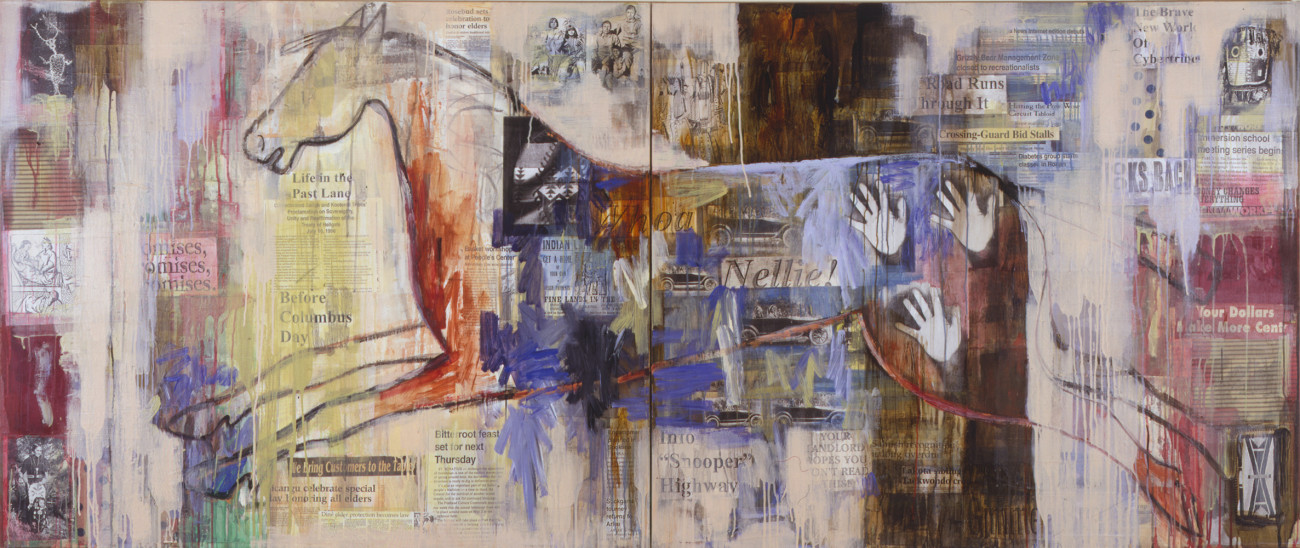 Jaune Quick-to-See Smith: In The Footsteps Of My Ancestors
October 3 2017 - March 10 2018
Jaune Quick-to-See Smith (Salish-Kootenai, Métis-Cree, Shoshone-Bannock) was born in St. Ignatius on the Confederated Salish and Kootenai Reservation. She is an enrolled member of the Flathead Nation, and descended from French, Cree, and Shoshone ancestors. She has lived in New Mexico since the late 1970s, working as an artist, teacher, lecturer, curator, and activist—or, as she describes, "a cultural arts worker." Her creative voice and her powerful commitment to social, environmental, and political issues have established her as a dominant figure in contemporary American art. Yet she continues to maintain vital connections to Montana and American Indian culture.
Art historian Carolyn Kastner wrote that Quick-to-See Smith's art is "always contingent, conditional, and historical….Her own complex identity is the starting point, her target is the point of complexity in each viewer, and her goal is to create a moment of recognition, agitation, and, finally, comprehension. Visualizing and representing cultural identity is not the end in itself, but rather her method of pointing to the problem of representation—how an artist expresses specific and differing perspectives on history, gender, and the notion of race to incite response and action."
Quick-to-See Smith has been an instrumental and visionary advocate for MAM, helping to establish MAM's Contemporary American Indian Art Collection with a promised gift of her entire printed oeuvre, as well as many other original works of her own and by other American Indian artists. In the Footsteps of MyAncestors is part of a series of exhibitions dedicated to groundbreaking work by contemporary American Indian artists. The exhibition is part of a forum titled Convening Indigenous Voices that takes place in two parts this fall.
This national traveling exhibition is organized by the Yellowstone Art Museum.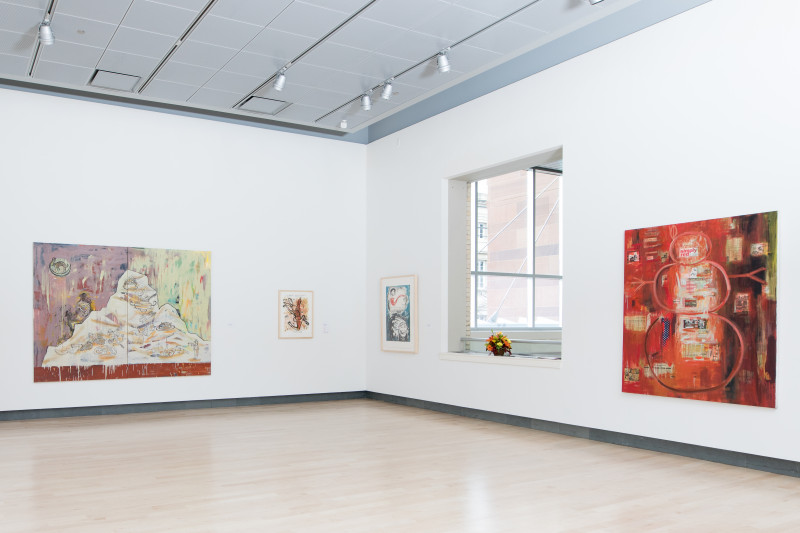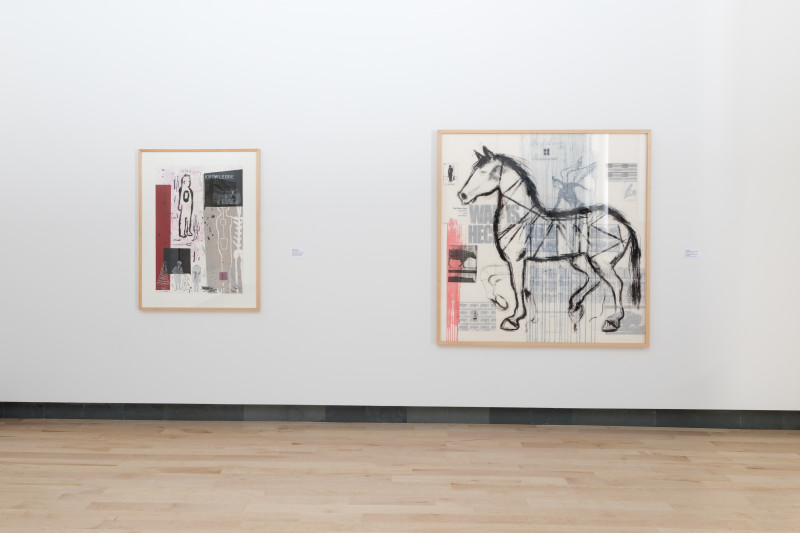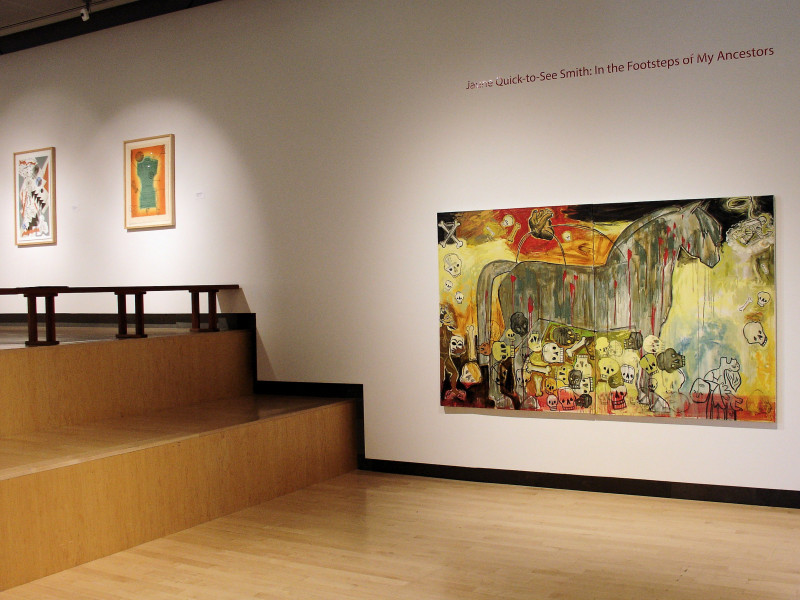 Images: Installation views of Jaune Quick-to-See Smith: In The Footsteps Of My Ancestors, photos courtesy of Slikati Photographers, all artwork copyright the artist.