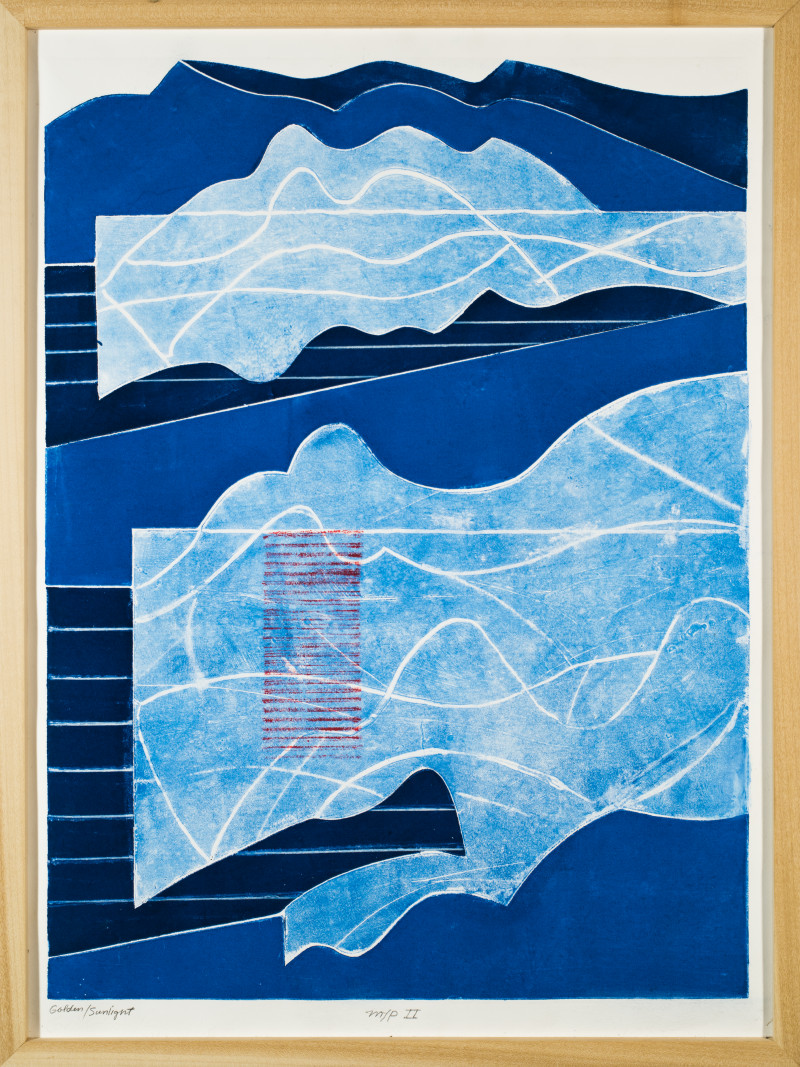 Jerry Rankin: Golden Sunlight
May 18 2021 - September 2 2021
Rankin's newest print series focuses on the environmental threats posed by the Golden Sunlight Mine near his home in Whitehall, Montana.
"Within each block or panel of the exhibit I've illustrated the progressive vandalized and irreparable landscape, the increasingly toxic waste pond lake, and the chewing and tearing at the seams of the earth caused by rock removal; the devastation occurring without consequence, without imagination. Centered in an earthquake zone, a four-point quake could easily slide the entire poisonous mass down the mountain and into the Jefferson River, a stream feeding first into the blue ribbon fishing waters of the Madison and Gallatin Rivers and joining the Missouri within a few miles. Points of stress are indicted by magenta symbols. The waste pond lake is shown in acidic layers of virulent greens and reds. The increasing network of lines throughout might represent an EKG map of the circulation system of the mountain. The work is another response to the dangers that Montana's industrial climate poses to the entire range of ecological systems." —Jerry Rankin
This exhibition is touring the state under the auspices of the Montana Art Gallery Directors Association (MAGDA).