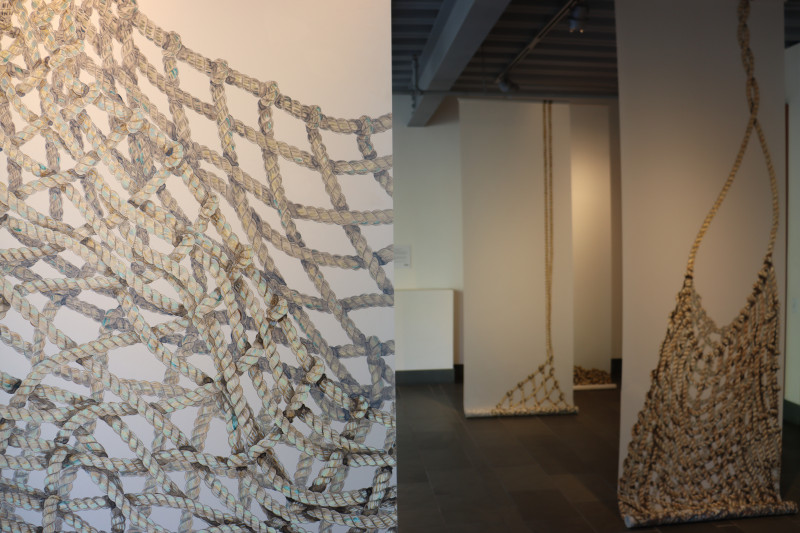 Jodi Lightner: Gathered Coherence
October 1 2021 - March 1 2022
Billings-based artist Jodi Lightner presents a series of intricate drawings, including a 30-foot site-specific installation in the atrium of the museum. Gathered Coherence draws on selections from her MAGDA exhibit Straight There and Back while focusing on her detailed architectural responses.
Artist Statement
My interest in navigating space and triumphing over maps has significantly influenced my ideas in this collection of work from the past 10 years. It focuses on the themes of moving through space, translating directions, and the elements of built structures as metaphors for our relationship with architecture and the interactions within interiors.
The language of architecture is prevalent in the work. The built structures with which we surround ourselves dictate how we navigate in and around them. They include portals that allow us to pass in and out of the structures and obstacles that determine our maneuvering through a space. Whether it is doors, hallways, stairs, or revolving doors, the familiarity of these architectural elements can be seen as an innate understanding of how to navigate through space and the success of any architecture is that we find our way both in and out of buildings.
Themes in this exhibition examine how architecture coexists with what we are thinking and imagining. Within any space, whether it is a palace or a barn, it is possible to have the mind wander and the imagination take us to a completely different location or experience. More than just a day dream, the mind has the power to transport us to another time or place making it possible to be in two places at the same time. —Jodi Lightner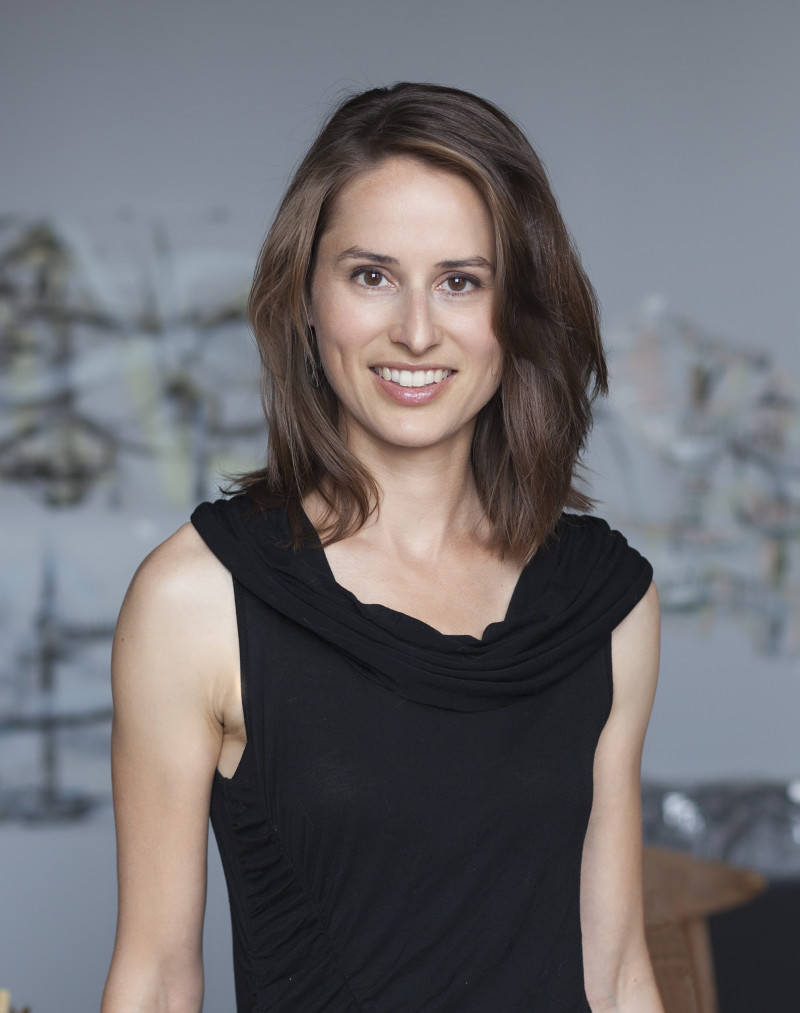 About the artist
Jodi Lightner is an associate professor of art and chair of the art department at Montana State University, Billings where she teaches courses that involve pencils, paint, and presses and oversees the foundation courses. She received her MFA in painting from Wichita State University, Kansas, and continues her studio practice in Montana while exploring the Northern Rocky Mountains and freeing the wild West. Lightner enjoys artist residencies focused on studio practice and has spent time at the International School of Painting, Drawing, and Sculpture in Monte Castello di Vibio, Italy; Vermont Studio Center in Johnson, Vermont; Ucross Fellowship, Wyoming; and as an emerging artist in residency at Penn State Altoona. She is the recipient of the 2021 Artist Innovation Award from the Montana Arts Council.