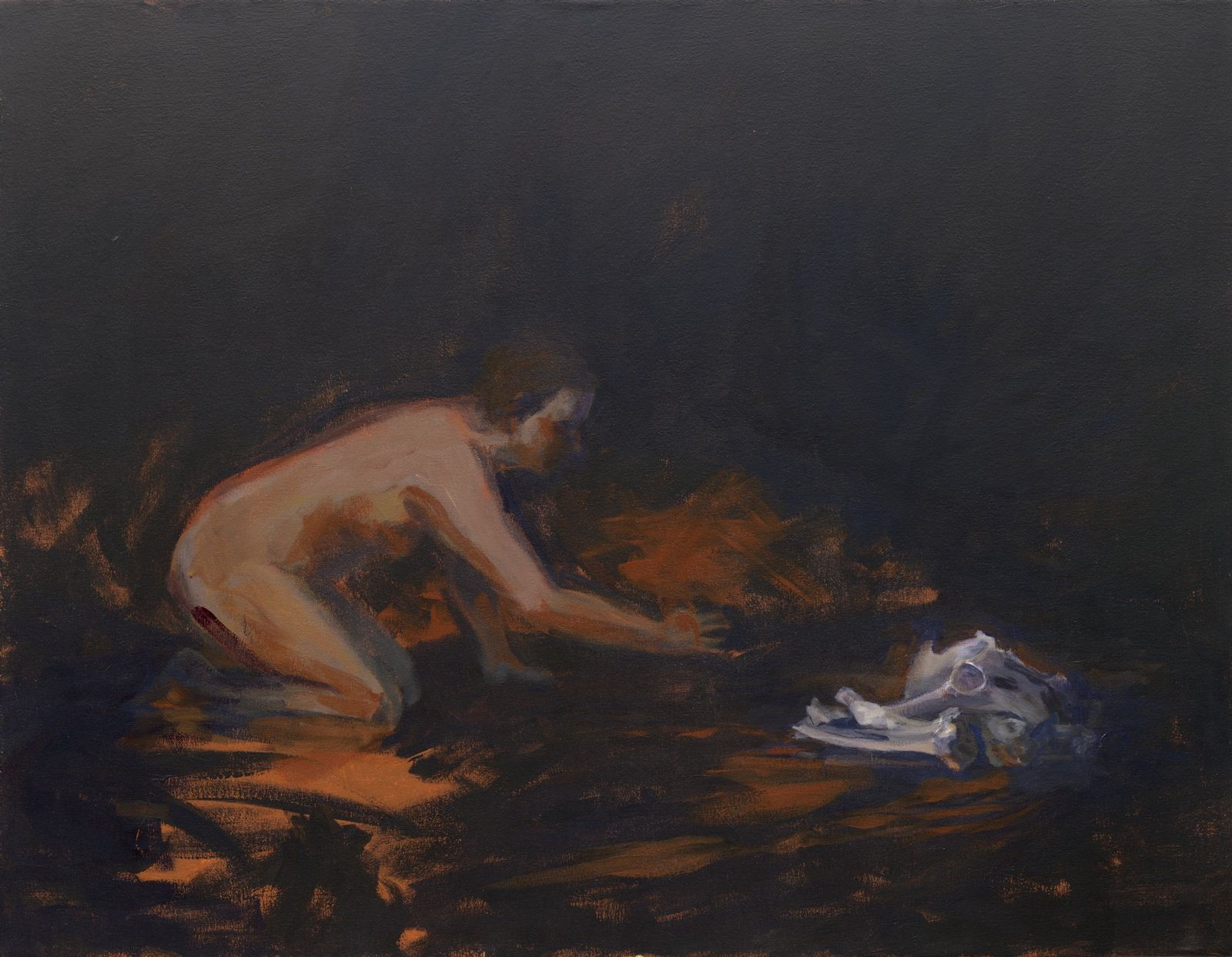 Kathryn Schmidt: Seen In Broad Daylight
July 7 2015 - October 24 2015
Bozeman artist Kathryn Schmidt is a distinguished artist in the region. MAM is honored to celebrate Schmidt's vision in her first exhibition at MAM. Her paintings and sculptures never spell everything out, leaving enough unsaid that there always remains a mystery for us to fill in. This is the magic in her works, the mystery offered by content served up in dark compositions with content that remains unsaid.
Schmidt says, "These paintings, as always, are some kind of a record of my state of mind. Much as I like words and reading, I am not a writer nor am I as articulate as I'd like to be. But slowly searching for that defining image, brush in hand, suits me . . . . For several years I have thought of my paintings as being about climate change, the somber colors and images registering my despair as the evidence mounts."
In this body of work, Schmidt has returned to the animal and bird images of her earlier works. She uses deer images in a way that suggests vulnerability and at the same time perseverance. She uses animals as subjects to speak to us of a psychological state. Animals such as deer seem to be imbued with human qualities such as deep knowledge and empathy— somehow capable of making judgments and taking risks.
Schmidt goes on, "This knowledge comes, ironically, at a time at which I realize what it means to have fallen in love with Montana. For the 30 years that I've lived here, I have loved it, I thought. Not everything or every day—but after deciding not to move several years ago, I acknowledged a depth of feeling and commitment I wasn't aware of before. I used to laugh at how natives would scoff at newcomers, implying that they would never be locals in the true sense of the word. I think I understand now."
Schmidt earned her BFA at the University of Iowa before moving to New York City for two years to continue her art education. A Bozeman resident for 30 years, she has exhibited throughout the region, with her work in collections throughout the area. She was awarded the Montana Arts Council 2012 Innovation Award and was included in MAM's Montana Triennial: 2012.