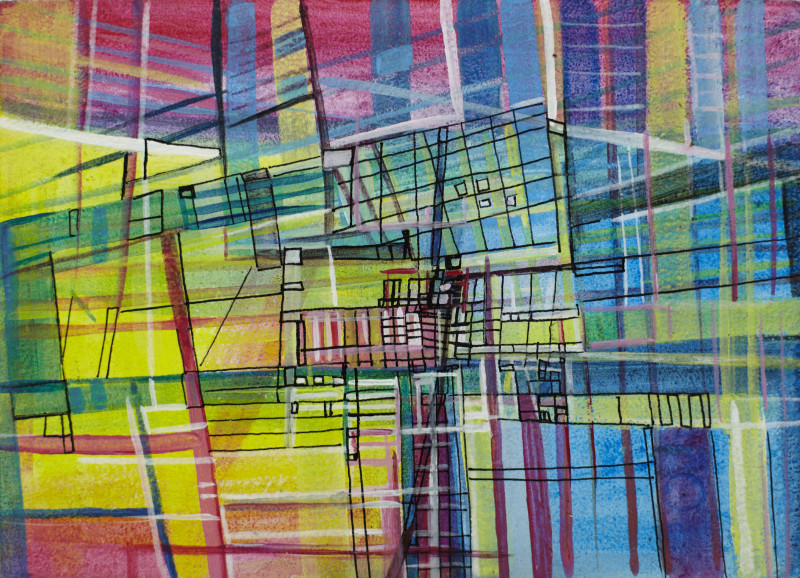 Louise Lamontagne: My Closet Collection
July 12 2013 - September 29 2013
MAM is proud to present this previously unseen body of work by St. Ignatius, Montana artist Louise Lamontagne. Lamontagne has been featured in group exhibitions at MAM which has included her luscious, expressive, and colorful landscapes. This is her first solo exhibition at MAM.
Lamontagne states of this new body of work, "Between 2005 and 2010, while away from Montana attending to family commitments, I decided it was finally time. Not having the lure of the Montana landscape to distract and inspire me, I looked inward. I created hundreds of sketches and paintings in a variety of mediums during those years. I often begin after a period of meditation, or inspirational reading but many times I just started. No reference photo, no external imagery, just a desire to paint and express. These pieces are intimate and intuitive, spontaneous, and raw. They are my 'prayers' expressed in paint. I have hidden these paintings in my closet for years believing they were not for others to see."
The influences of many modernists can be seen in Lamontagne's work. In developing and disciplining herself to complete this work, she works out of the surrealist's 'automatic painting' tradition, where she has no preconceived ideas or pictures in mind before she begins to work. This approach created different work than the landscapes that she is known for, but by taking this jump and persisting in this creative endeavor, she has created a significant body of work. She has consciously or unconsciously emulated the psychological mystery of painters such as Paul Klee in this new series.
Lamontagne is an experienced artist with an obsessive approach to making art. And like many of her contemporaries, she does not shy away from using whichever language and art-making process it takes to accomplish her objective. This reflects the need of the artist to record the observations of the natural world but to also explore that which is unseen.