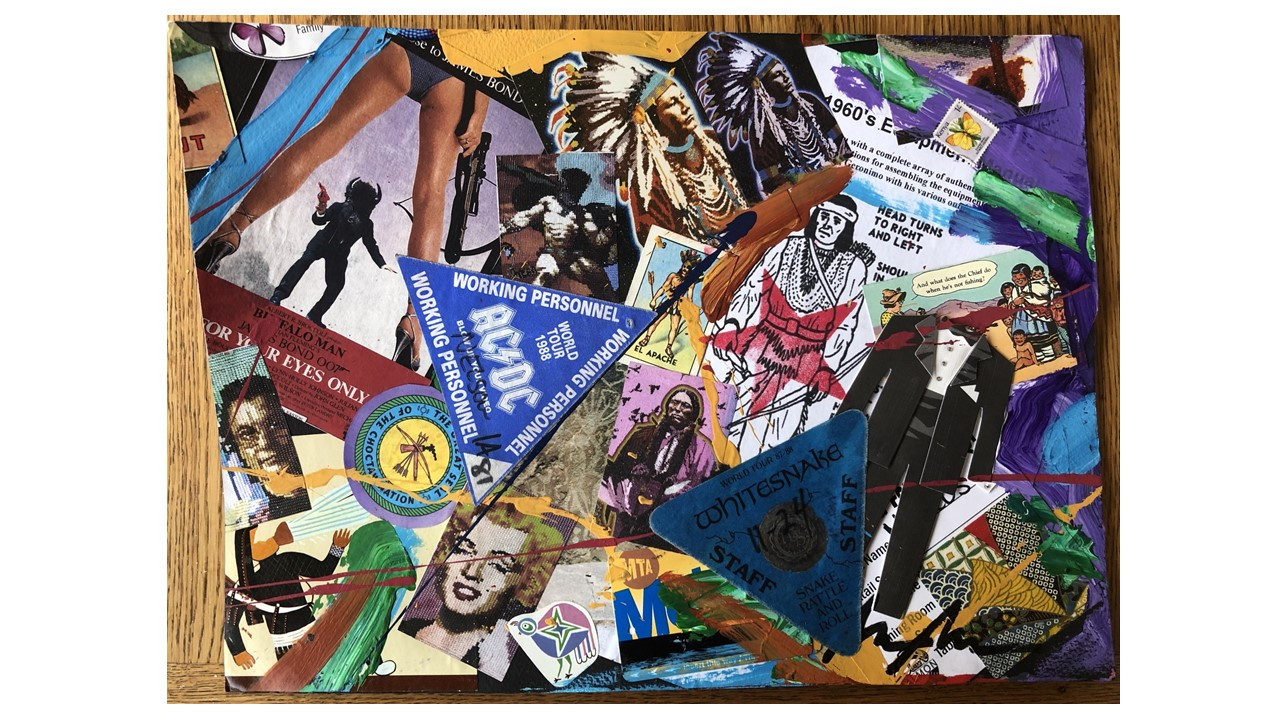 Marcus Amerman: Indian Country
March 15 2022 - July 16 2022
This exhibition takes its title from one of Amerman's (Choctaw) popular 'photobeadalist' travel-inspired artworks to declare that the exhibition and, indeed, all of America is Indian Country. Included are sensuous blown- and sand-carved vessels made in collaboration with Tlingit artist Preston Singletary, an assortment of shields made from repurposed hubcaps, and a series of collages made from rock n' roll backstage passes—all of which reaffirm contemporary Indigenous presence and vital culture.
Artist Bio
Marcus Amerman (Choctaw) was born in Phoenix, Arizona, and grew up in the Pacific Northwest. He divides his time between Kooskia, Idaho, and Santa Fe, New Mexico. He received a BA in Fine Art at Whitman College in Walla Walla, Washington, with additional art study at the Institute of American Indian Arts in Santa Fe.
Amerman is widely renowned for his beadwork. He credits the Plateau region and its wealth of talented bead artists with introducing him to the "traditional" art form of beadwork. He quickly made this art form his own, however, by creating a new genre of bead artistry in which beads are stitched down, one by one, to create realistic, pictorial images, not just large color fields or patterns.

Amerman draws upon a wide range of influences to create strikingly original works that reflect his background of having lived in three different regions with strong artistic traditions, his academic introduction to pop art and social commentary, and his inventive exploration of the potential artistic forms and expressions using beads. Although he is best known for his bead art, he is also a multimedia artist, painter, performance artist (his character "Buffalo Man" can be seen on the cover of the book Indian Country), fashion designer, and glass artist, as well.