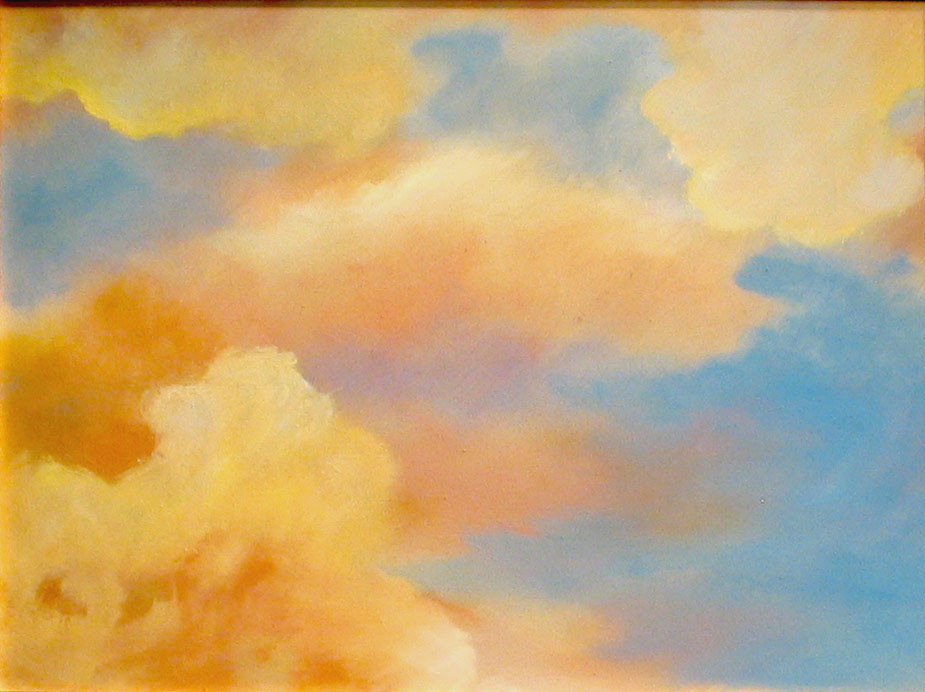 Marvie Redmond: Skyscapes
February 17 2011 - May 29 2011
These works by Missoula artist Marvie Redmond explore the skyscapes unique to our area. The eleven featured oil paintings, like the Impressionists of the 1800s, are inspired by natural observation. In these works, we see that Redmond mixes subtle compositions with sensitive color combinations. Underlying the atmospheric paintings is a sophisticated and savvy sense of realism. Redmond is an artist who has been working consistently in the region, experimenting with a variety of mediums, and growing as a painter. One will notice that some of the unique characteristics of the skyscapes are the absence of the horizon line, the limitation of the palette, and the direct inspirations from natural forms. She is extremely selective in her choice of compositions.
Curated from well over 100 paintings and drawings in her collection, this unified body of work was selected by MAM Assistant Curator and Preparator John Calsbeek. The paintings in this exhibition are compositionally refined, free of pretense, and steeped in a beautiful simplicity.
Redmond says of her work:" I'm always looking at ways to communicate beauty and transcendence. Painting skies and abstracts is one way to explore these realms. I would like viewers to feel something that slows them down, lowers blood pressure, releases and relaxes tension, stirs a remembrance of calm and beauty in their lives, similar to what you feel when you see a gorgeous sky: in short, art as meditation."
Born in Orange, New Jersey, and raised in Dayton, Ohio, Redmond has been a longtime Missoula resident. She received her BA at Pitzer College in Claremont, California, and has shown her work, including watercolors, oils, and ceramics, in Missoula since 1976. This is her first solo exhibition at MAM.