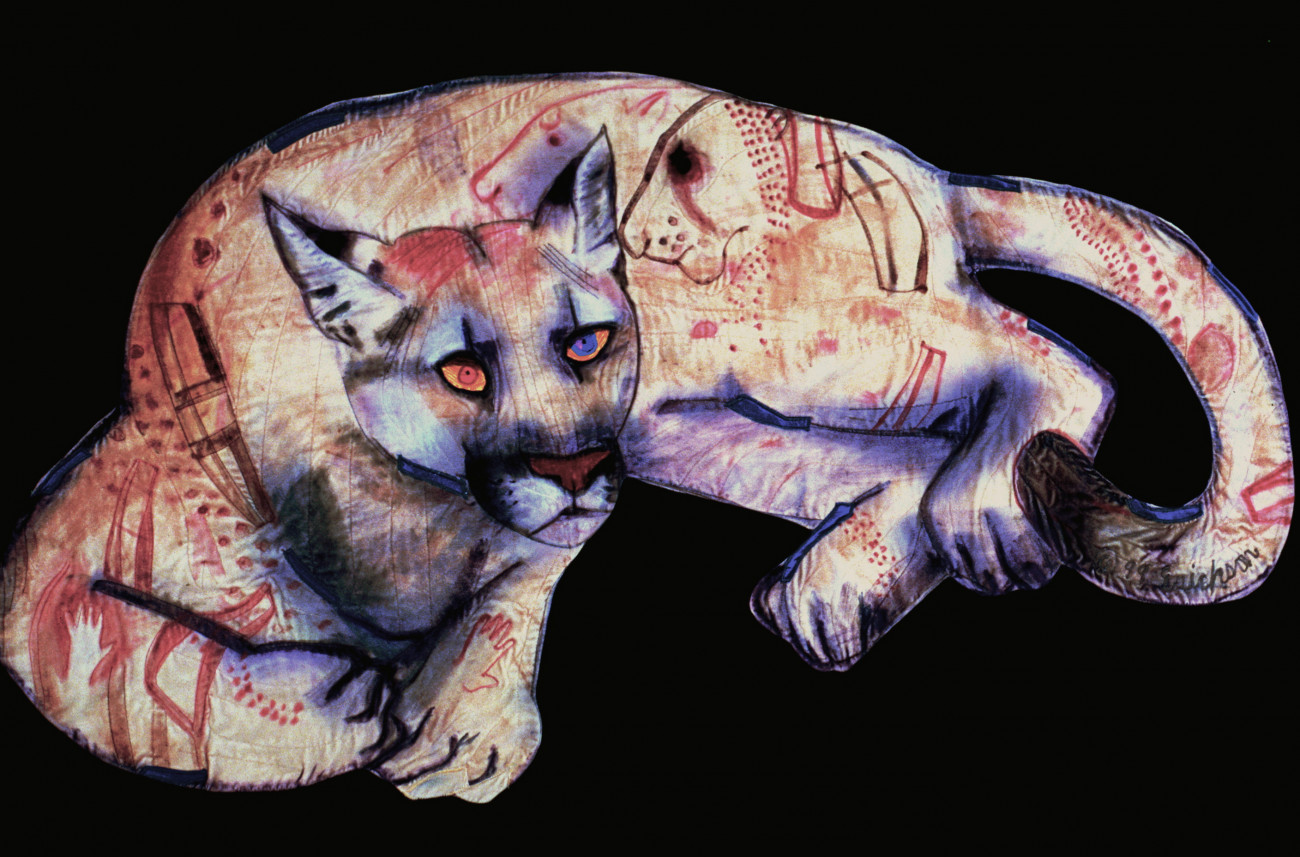 Nancy Erickson: Reclaiming (a Post-Nuclear) Eden
January 26 2021 - May 22 2021
This exhibition celebrates the recent gift of 22 pieces of Erickson's cloth sculpture work to the MAM Collection and provides an expansive overview of the artist's career. Nancy Erickson is one of Montana's most treasured living artists. She was born in Ohio but grew up on a ranch in Livingston, Mont. near livestock and wildlife. Erickson's love for animals and the natural world inspired her to study science at the University of Iowa where she earned a BA in Zoology in 1957 and an MS in Food and Nutrition in 1962. She began to study painting while living in Buffalo, New York, and moved to Missoula in 1965 to pursue art at the University of Montana and in 1969 received her MFA in painting. Erickson has participated in more than 500 exhibitions around the globe since 1965.
Erickson is a pioneer in contemporary fiber arts and internationally celebrated for contributions to the medium. Her large, free-form, quilted animals are her most endearing, and enduring works. For more than 50 years, Erickson has addressed human-animal interactions that explore both conflicts and fantastical folly. She lives in a mountain canyon near Missoula, with Ron, her partner of many years, and with the deer, cougars, and bears who have lived in the canyon for centuries. 
"Erickson's imagery is replete with the signs of chaos, either the aftermath of some catastrophe or harbinger of impending doom. Her radical compositions destabilize the viewer. Her use of color conveys urgency. Her interiors are filled with upturned lamps, broken doors, swinging chandeliers, cracked foundations, shattered wood, and collapsing buildings. Her exteriors depict flames, erupting volcanoes, clear-cuts forests, lava, explosions, and other disasters, caused by humans as well as by natural events. Placing her narratives in a post-nuclear environment is an artistic device that allows Erickson to reimagine animal/human relationships at their most fundamental level. Apocalyptic and survivalist fantasies, as well as Erickson's imagined animal/human origin, are a way to envision renewal and rebalancing. Historically, apocalyptic depictions and descriptions have helped articulate collective anxieties, act as a warning or usher in spiritual salvation or utopia. To set her narratives in a post-nuclear landscape exemplifies Erickson's desire to re-establish a sense of well-being over those perceived to be threatened, and establish the hope that humanity can return to a harmonious equilibrium and sense of interconnectedness."
—Brandon Reintjes, senior curator at MAM