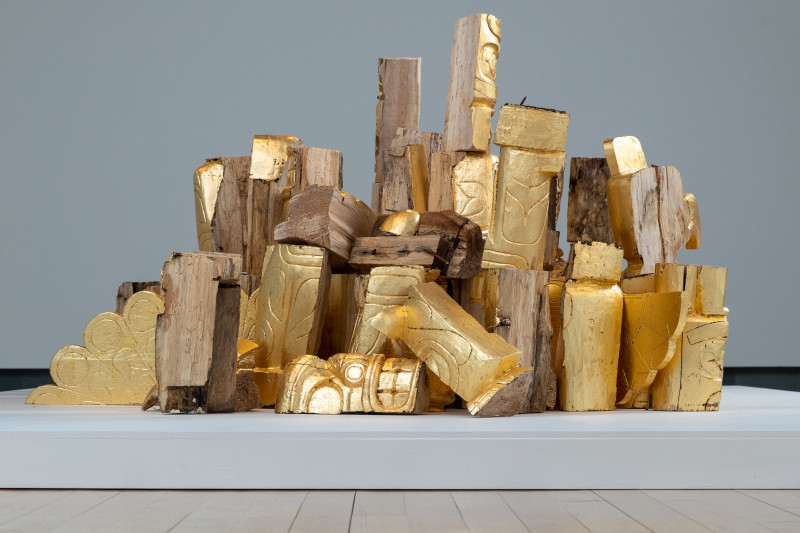 Nicholas Galanin: I Think It Goes Like This (Gold)
January 20 2021 - April 22 2021
Visit MAM to experience the phenomenal special loan, a single-object exhibition from Art Bridges Foundation, featuring Nicholas Galanin's I Think It Goes Like This (Gold). Galanin works from his experience as a mixed ancestry American/Tlingit/Unangax̂ artist to engage the complexities of contemporary Indigenous identity, culture, and representation. Galanin challenges the viewer to reassemble the pieces of a deconstructed mass-produced totem pole, manufactured in Indonesia and sold in gift shops throughout Sitka, Alaska where the artist lives, a reference to the appropriation and commodification of Native culture and decimation of Indigenous knowledge.
Upcoming Events:
Thursday, April 15 at 6 PM via Zoom: Art Bridges assistant curator Ashley Holland in conversation with Galanin: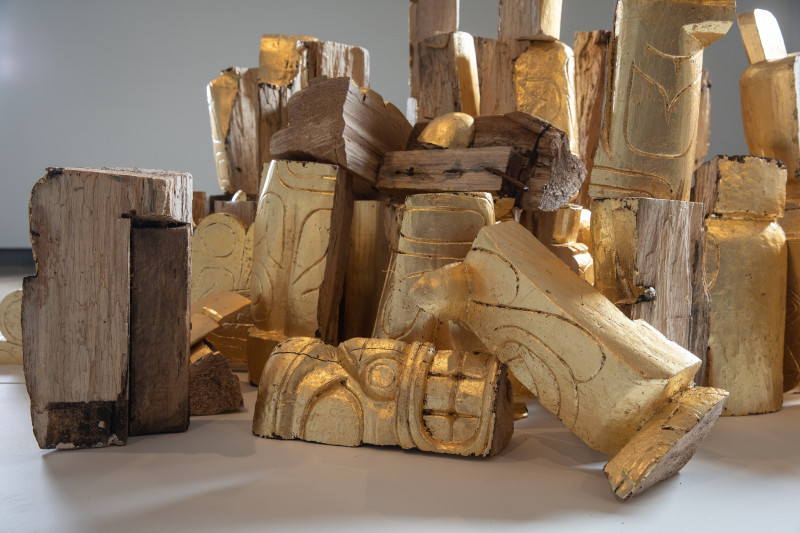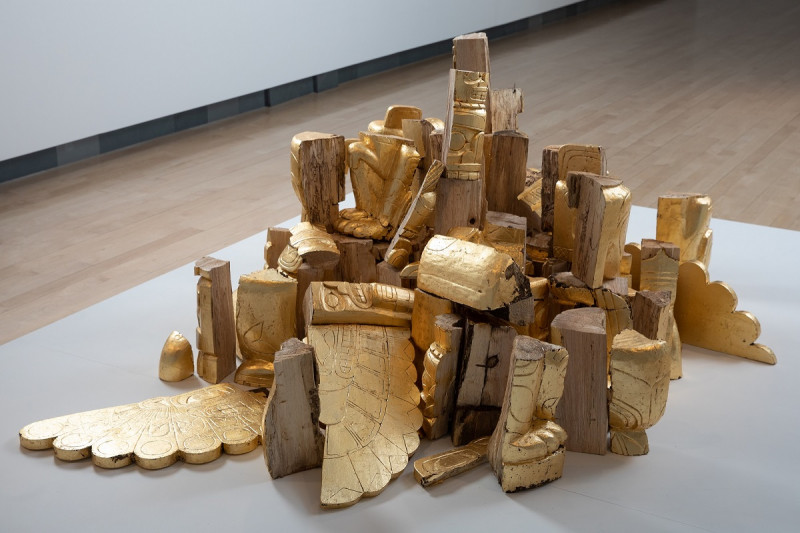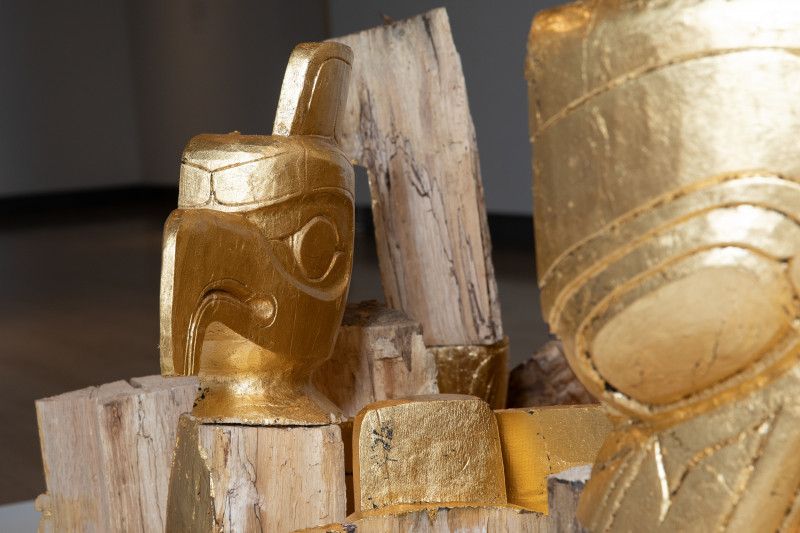 Detail images (above) of I Think It Goes Like This (Gold), courtesy of Slikati Photography.