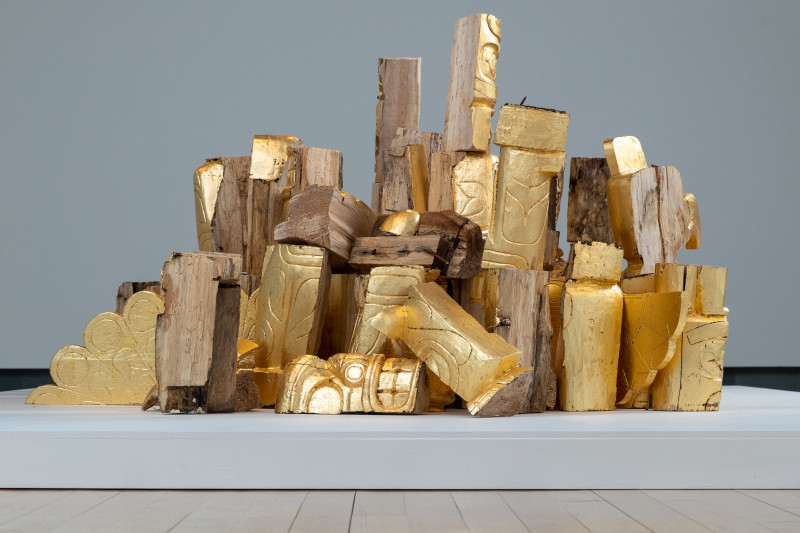 Nicholas Galanin: I Think It Goes Like This (Gold)
January 20 2021 - April 24 2021
Visit MAM to experience the phenomenal special loan, a single-object exhibition from Art Bridges Foundation, featuring Nicholas Galanin's I Think It Goes Like This (Gold). Galanin works from his experience as a mixed ancestry American/Tlingit/Unangax̂ artist to engage the complexities of contemporary Indigenous identity, culture, and representation. Galanin challenges the viewer to reassemble the pieces of a deconstructed mass-produced totem pole, manufactured in Indonesia and sold in gift shops throughout Sitka, Alaska where the artist lives, a reference to the appropriation and commodification of Native culture and decimation of Indigenous knowledge.
Artist Talk:
Galanin in conversation with Art Bridges assistant curator Ashley Holland, April 2021: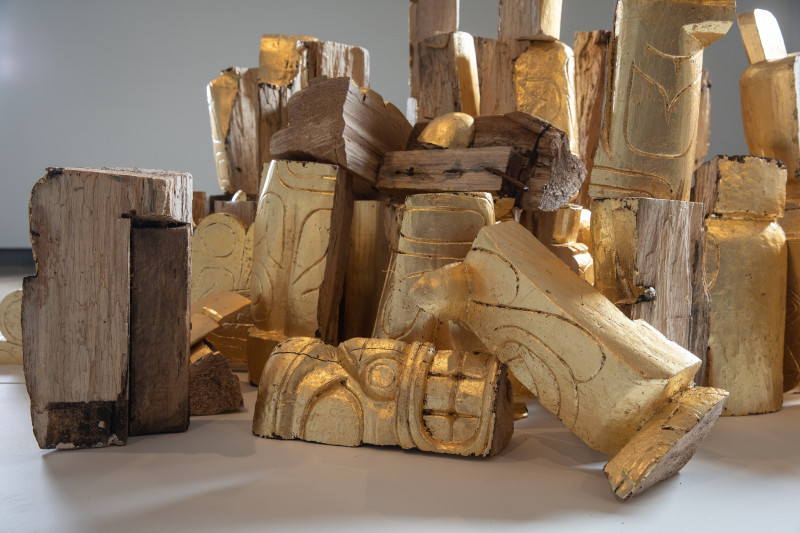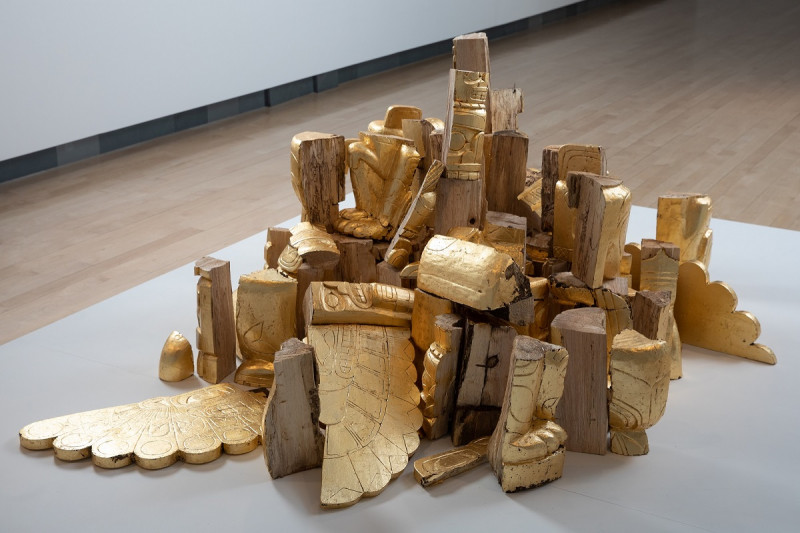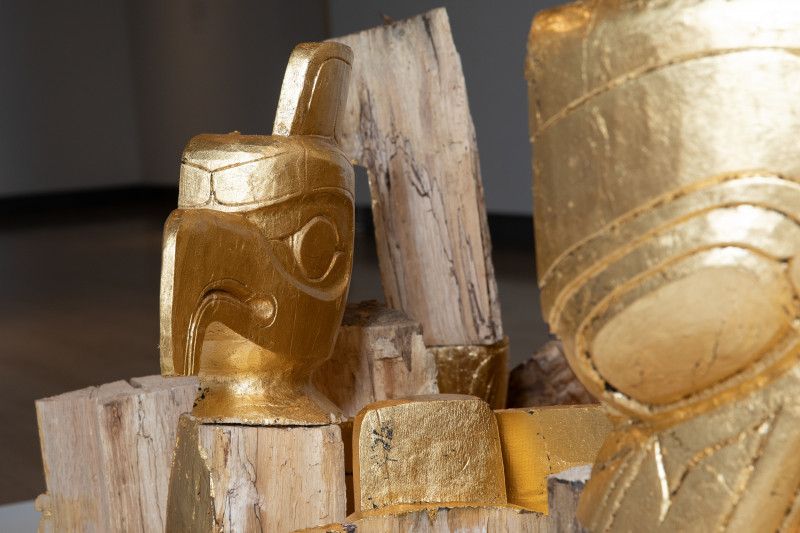 Detail images (above) of I Think It Goes Like This (Gold), courtesy of Slikati Photography.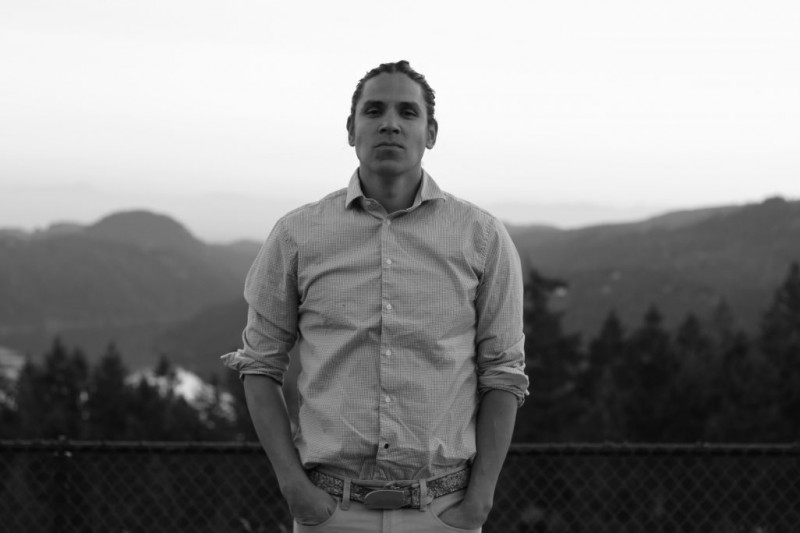 Nicholas Galanin is a Tlingit/Unangax̂ artist whose work offers perspective rooted in connection to land and broad engagement with contemporary culture. Galanin's works are vessels of knowledge, culture, and technology — inherently political, generous, unflinching, and poetic. He employs diverse materials and processes to expand and forward dialogue on what artistic production is and how it can be used to envision possibility. Galanin allows his concepts to determine his materials and processes. His practice is expansive and includes numerous collaborations with visual and recording artists.
Galanin received a BFA from London Guildhall University in England and an MFA from Massey University in New Zealand. He has also apprenticed with master carvers and jewelers, including his father. Galanin participated in the Venice Biennale in 2017, the Whitney Biennial in 2019, and the Biennale of Sydney in 2020. He was named a United States Artists Rasmuson Foundation USA Fellow in 2012. His work is in the permanent collections of the Museum of Fine Arts Houston, Denver Art Museum, LACMA, Peabody Essex Museum, Princeton Art Museum, and Vancouver Art Gallery. Galanin lives and works in Sitka, Alaska.
"The goal of colonization is often consumption and extraction, and then it just continues on. But it's through memory and connection to places—and sharing that memory and connection—that we can demonstrate, share, and educate about ways of being in a world that are healthy for not just us but our future generations. [My practice involves] challenging what forms of Indigenous art might look like, or how it's activated through conversation and community."