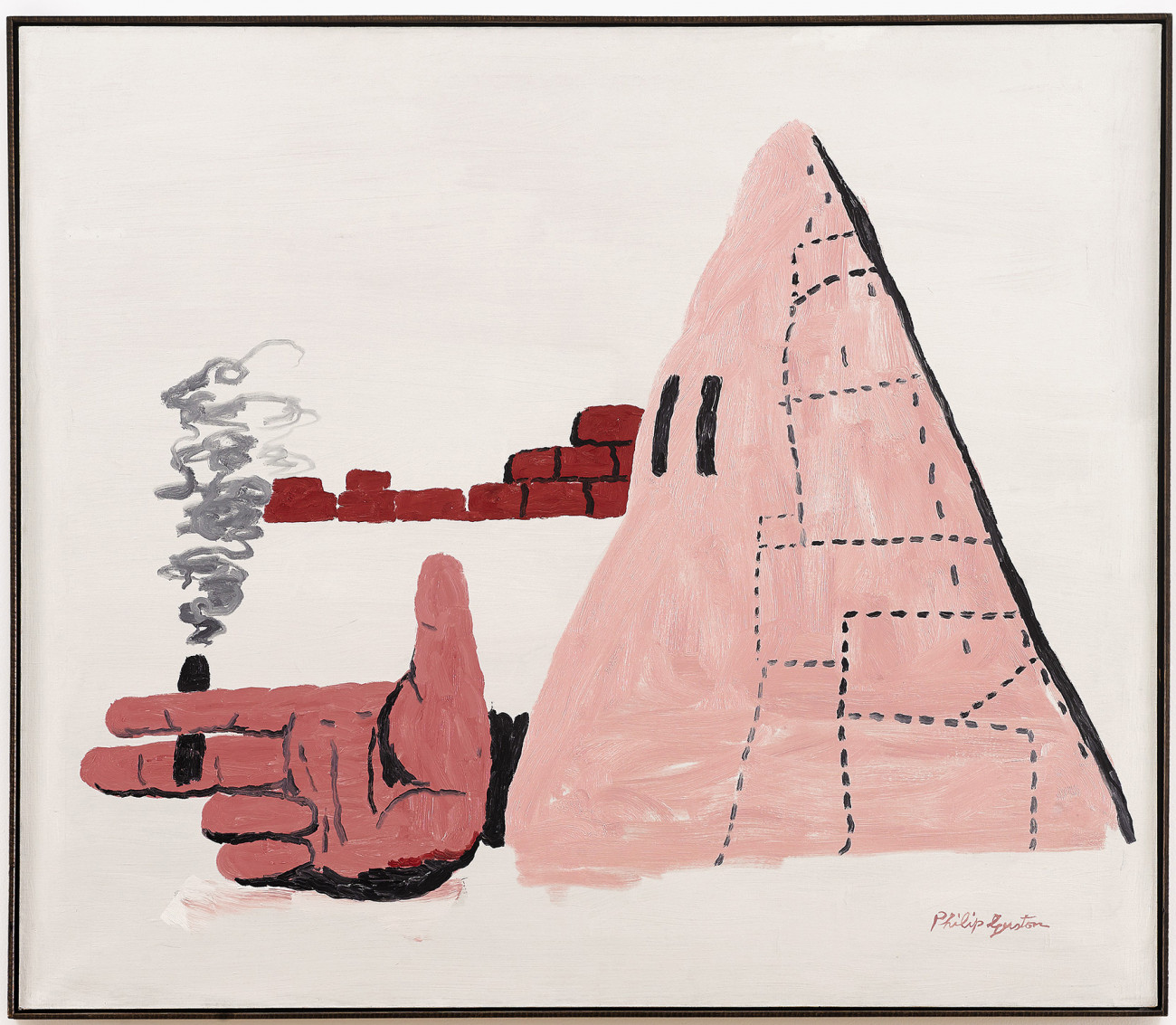 Philip Guston: Cigar
May 31 2018 - December 31 2018
MAM visitors have the opportunity in 2018 to view Philip Guston's Cigar, on loan from Art Bridges, a foundation focused on sharing outstanding works of American Art to museums throughout the country.
Cigar captures the innovation of Guston's late figurative paintings. This work is one of the earliest examples of Guston's radical break from Abstract Expressionism, when he abandoned gestural brushstrokes and colorful abstractions, replacing them with a bold new figurative style. While Guston's late work is now widely celebrated, his abrupt departure from abstraction was initially met with disdain and outrage by artists and critics. Guston's shift heralded the decline of Abstract Expressionism and countered critic Clement Greenberg's assertion that the future of American art would be abstract and nonnarrative.
This iconic artwork will serve as the catalyst for artists to create artworks in response to Cigar and to Guston's artistic aesthetic practice. A 2019 exhibition at MAM will feature artworks by a group of regional contemporary artists that evoke, investigate, and expand upon Guston's artistic legacy, demonstrating the continuing power of Guston's work as a touchstone for contemporary art.